A series of surveys concerning the sentiment of B2B companies with regard to the financial recovery from the pandemic show that uncertainty levels are high. The degree of the expectations variation proves that no one can be sure of what to presume especially for the long run. Change promises to be the only option to get to the other side of the pandemic, and we at Global Database compiled this list of directions for you to consider to make sure your business has a brighter future once the crisis is left behind.
Be agile
Historically, businesses that act more aggressively in capturing the marketing share during crisis and post-crisis periods are more likely to thrive than those waiting for the economic recovery to begin or those following the first-movers. Combining such a head-start with outstanding support and acknowledgement of customer value will give you the competitive advantage that few would be able to match, bringing you far ahead of the game.
Focus on local
All the markets' patterns and assurances have faded with the spread of COVID-19 and its effects. Moreover, on a local level, different regions have different scenarios unfolding, so now no aggregate or common situations can be foreseen whatsoever. At this point in time, there is no forecasting method or model that could explain or deliver at least some sturdy scenarios to prepare for. Therefore, expectations to achieve historical returns or priorly anticipated results could prove quite irrational without any appropriate changes and strategy adjustments. According to McKinsey, keeping real-time visibility into markets may now be achieved only by working with detailed data, e.g. sales within microgeographies or zip-codes. Reallocating focus and resources correspondingly may help to react faster and more efficient to any change on the market.
[[form]]
Be slicker at product innovation
From the very start of the worldwide spread of the virus, it became obvious that plenty of economies and industries alike will experience some unexpected twists. Some used the emerged opportunities, other previously promising markets have slowed down. Consequently, recoveries will not be equal: some regions and industries will bounce back, for others it may take a lot of time to get back on track.
Unfortunately, many businesses are giving up investments in innovations and research for the sake of saving and/or costs cutting which, in our point of view, is a serious mistake. Finding new solutions now is more promising than simply trying to keep your business afloat based on old offers only.
Go digital
We should all accept the fact, that what seems to be the crisis now, may actually be the normal in the nearest future. A survey by McKinsey shows, that the number of companies that applied to e-commerce by introducing the sale of products or services online, without any sales representatives involved, has grown by 5pp, to 51% of respondents as compared to the pre-pandemic period. As well, digital channels are now more often mentioned as the best ways to research suppliers. As a result, about 65% of surveyed companies stated that the new go-to-market models have equal or higher effectiveness than those used before the pandemic, and a huge part of them is planning on sticking with these models for at least the next 12 months.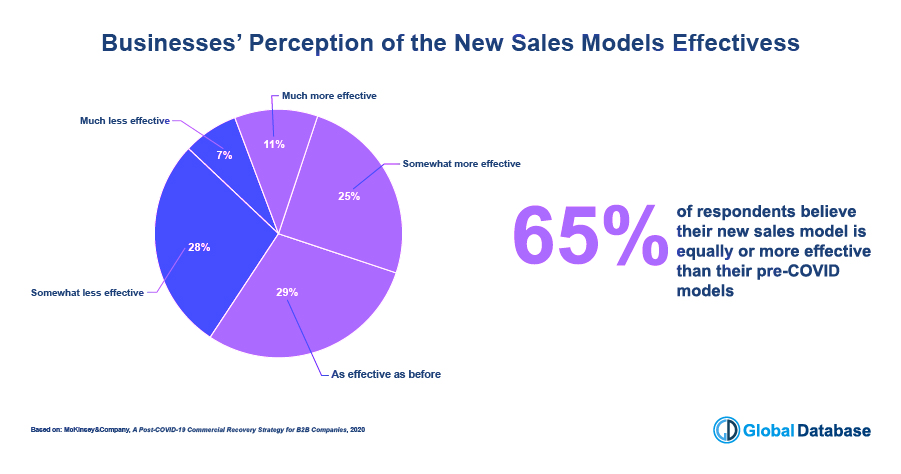 Remember customers' pain points
Even though implementing e-commerce solutions does solve a series of issues for B2B companies, these should focus primarily on the customers' pain points. Yet again, accurate data at hand is crucial, as solutions valid for one region or niche may not be applicable or have a smaller efficiency for others. Addressed one at a time, e-commerce solutions may be scaled gradually, although this may or may not mean the possibility to implement one single business model for all the regions or industries addressed.
Go for agile pricing strategies
The pandemic forced businesses to take various measures, most of which had negatively affected revenues and profits, as well as altered both supply and demand in most markets. Considering the effects these changes had on budgets, plenty of B2B companies had to review the resources allocation and look for solutions that would offer the most efficient answer to the most crucial needs. With that in mind, you should identify new promising bundles that would meet these reformulated requirements, and online-only solutions may be the singular cost-effective option for many. The solutions, however, should be and offer a lot more than just price reductions - these should be creative yet flexible bundles of features that would fit exactly the clients' needs in these challenging times. Monitor closely data to gather insights and A/B test. Single out customer cohorts and see how your pricing innovations intercalate with user experience. Combined with e-commerce solutions, you can easier diagnose the bottlenecks, map out the issues, verify and go over the offered solutions and estimate possible outcomes. Do not forget to review your new pricing on a regular and frequent basis.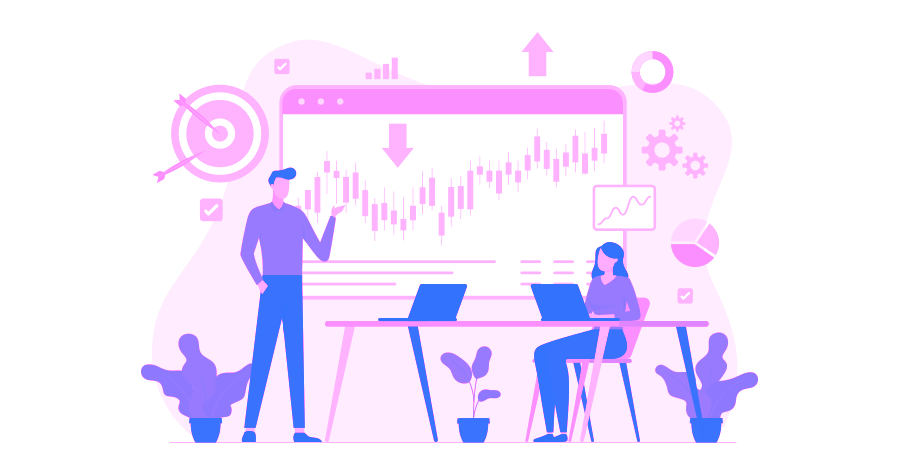 To sum up...
Meeting the needs of those who strive now will not only help your and their businesses afloat and blooming, but will definitely result in loyal long-standing business relationships in the long run. Step back and choose the direction(s) that would fit your business and situation most yet make sure you offer your customers the best solution you can.