On June 23rd 2016, a bit more than half of voters claimed to consider it better for their country to be off alone, and leave the EU. Since that day, withdrawal of the United Kingdom from the European Union has become one of the most discussed events. There are supporters and, obviously, there are haters. There's a glass half full, and one that is half empty. We at Global Database decided to make our own research, focusing on the impact of Brexit on UK's small and medium enterprises.
Brexit Story in Brief
Ever since the foundation of the first European Community, there were both supporters and opponents to UK joining it. British exit from the European Union was to be decided by a referendum, held by the end of 2016 in case the Conservative Party won the general elections in May 2015. As the party did win with a majority, soon the European Union Referendum Act 2015 was introduced into UK Parliament.
EU referendum results were announced the very next day, stating that a bit more than 51% of voters decided UK should leave EU. Those in favor of the United Kingdom in the EU ('Bremain') started a petition calling for a second referendum. However, the UK Government rejected the petition.
According to surveys ran by WhatUKThinks, when asked 'Should the UK remain a member of the EU, or leave the EU?' (after the referendum), there is a continuous rivalry between those who are pro Bremain, and those who are against. Although, according to the same survey results there are more Bremainers than before, we'd like to note a growth of the undecided respondents.
What are the Brexit Options?
Very accurately defined by media, the options of UK leave are unofficially divided into 'soft Brexit', and 'hard Brexit'. A soft Brexit regards any agreement, that would keep UK's membership in the European Single Market and the free movement of people under the rules of the European Economic Area.
A hard Brexit would not encompass any of the above. As a no-deal Brexit, it would reinforce trade conducted according to WTO rules between UK and EU member states.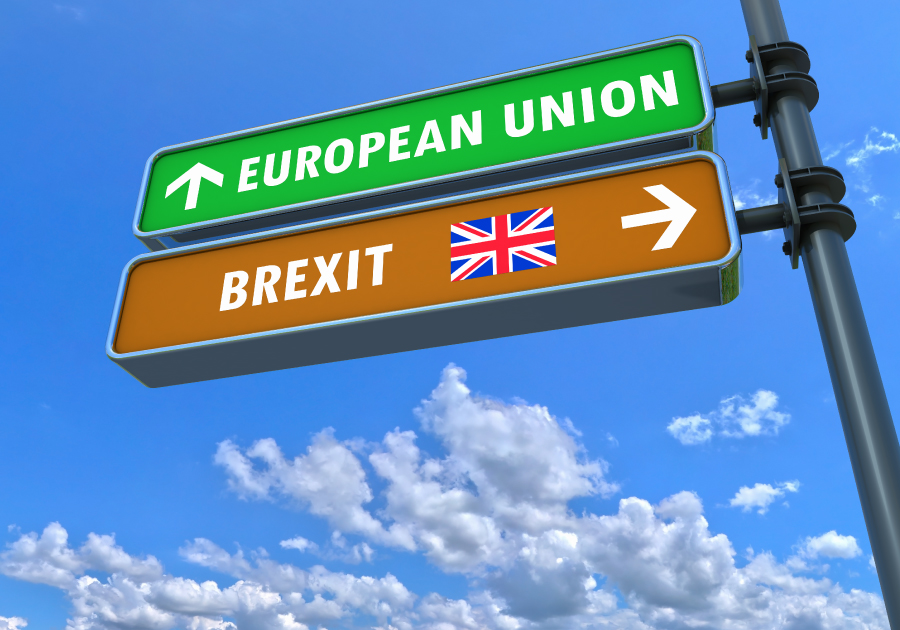 General Brexit consequences
Even if the knowledge of the Brexit leave conditions would not ease much the assessment of the total Brexit economic impact, some researchers outlined a series of important insights on what economic effects of Brexit can be expected. For example, the consequences for households' living standards would reflect in a loss (increase in expenditures) of 404 GBP per year for the acquisition of the very same items as usual. Households that prefer imported goods are expected to have a more considerable increase in expenditures than those who prefer local goods. Another research, published by Consultancy.uk, shows that the cost per household may rise up to 1,000 GBP.
Brexit economic effects are already noticeable, although the conditions under which it will take place are not decided on yet. Even if it is likely to be a consequence of EU referendum 2016 results shock, related losses amounted to 2% - 2.5% of UK GDP. In the subsequent two years, trade declined, while the uncertainty and expectations caused a downturn of foreign investments in UK with 6 percentage points.
Among other economic effects are new barriers to trade, barriers to foreign direct investments and to immigration. About one fourth of UK exports to EU is estimated to face high trade barriers, about a third of UK exports to EU would be tariff-free, and the rest will have tariffs comprised between 1% and 10% applied. Considering the importance of the EU market for UK trade, recent assessment of consequences showed a cost of up to 8% stunted economic growth.
One of the most concerning challenges would be the establishment of a hard border between Northern Ireland and the Republic of Ireland. This would imply border checks as well as trade impediments, at the point were business relationships between companies on the both sides became so strong lately. A considerable part of trade between Northern Ireland and the Republic of Ireland takes place between SMEs, therefore a hard border can strongly affect the activity of local small businesses.
Many debate about the Brexit effects on the UK economy on the long-run, mostly based on the ones that can already be observed. Before the end of 2018, the inflation rate in UK has grown by 1.7 percentage points, while a report published by Vox portal estimates the cost of Brexit vote to 300 million GBP per week. With a lower propensity to invest, businesses contributed with circa 6 percentage points less than previously. European banks shrank their UK-related assets by 350 billion GBP in the first 12 month following the referendum. According to EY, as per January 2019, banks and other financial companies have relocated assets worth about 800 million GBP to other EU countries, to protect their regional operations and secure their clients against market volatility and more or less expected changes in regulation.
A similar dynamic can be observed in employment, which has decreased by 1.5 percentage points in 2018, as EU workers in the UK proved cautious regarding their outlook in the UK. The main concerns in this context are:
Emigration of qualified workforce. More than 40% of high-skilled employees in the UK are EU citizens. In case of end of free movement, they will have to leave their jobs, resulting in a deficit of qualified workers.

Increase in illegal employment. The need for covering the workforce deficit might result in a growth of unofficial working, expectedly by immigrants from EU or non-EU countries.
Consequently, a decrease in research funding from EU sources, as well as EU students in the UK can be expected. Considering that professional and scientific private companies are second according to the number of businesses in the UK as per 2018, and being responsible for 10% of employment and 9% turnover of the private sector, this vertical can become one to be concerned about.
Car sales is yet another sector featuring alarming signs. First, the insecurity about diesel regulations have already shown a negative impact on sales. Next, in expectation of the Brexit resolution buyers unveiled a lower propensity to consume, mostly reflected on long-term acquisitions, especially cars. On the suppliers' side, the anxiety lays around the hard Brexit, in case of which the border controls and formalities would take forever, and the costs would also be higher. All in all, since the EU referendum, car sales are decreasing for the second year in a row, being not too far from the figures of 2008.

Has Brexit affected SMEs so far?
Small and medium enterprises have a huge importance for the British economy. They represent 99.9% of private businesses in the UK. The prosperity of SMEs, or, at least maintaining their well-being can serve as one of the basics to an easier overcome of UK EU leave.
A survey taken by Opinium in mid 2018 showed, that about a third of questioned SMEs state to seeing their activity positively influenced by Brexit news and expectations. On the other hand, about a fourth of all the companies have felt a negative impact, while 6% of the total SMEs polled said that the effect is a very negative one.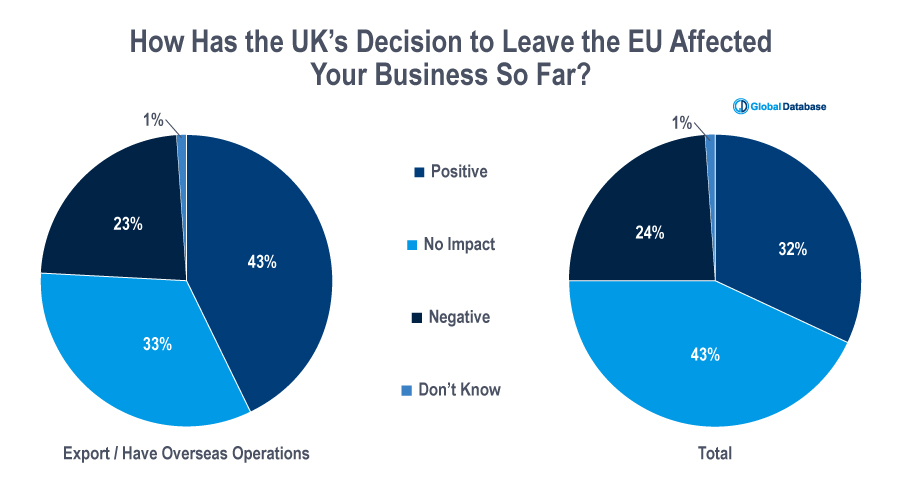 Although it might seem surprising at the first sight, more than 40% of exporting companies polled have seen positive impact so far. This can be explained by the boost of exports due to a weaker pound, which, in its turn, resulted in more competitive prices and more foreign investments.
Other conclusions that can be driven from this report show that the impact of Brexit on SMEs depends on the type of SME's activity, trade (local or exporting), size and location in the UK. For example, companies seated in London might be less likely to feel the major effects of Brexit, due to the city's financial importance. On the other hand, SMEs operating in fishing can be strongly affected as a consequence of the fact that other countries will no more fish in UK waters: an increase in quantity supplied of fish products on the market will most probably result in lower prices.
In the nearest future, however, the sentiment of decreasing exports is dominating. According to Consultancy.uk, only 35% of SMEs consider development of their exporting to Europe activity, as opposed to a 44% rate of companies that were willing to expand their exports to Europe in the previous five years.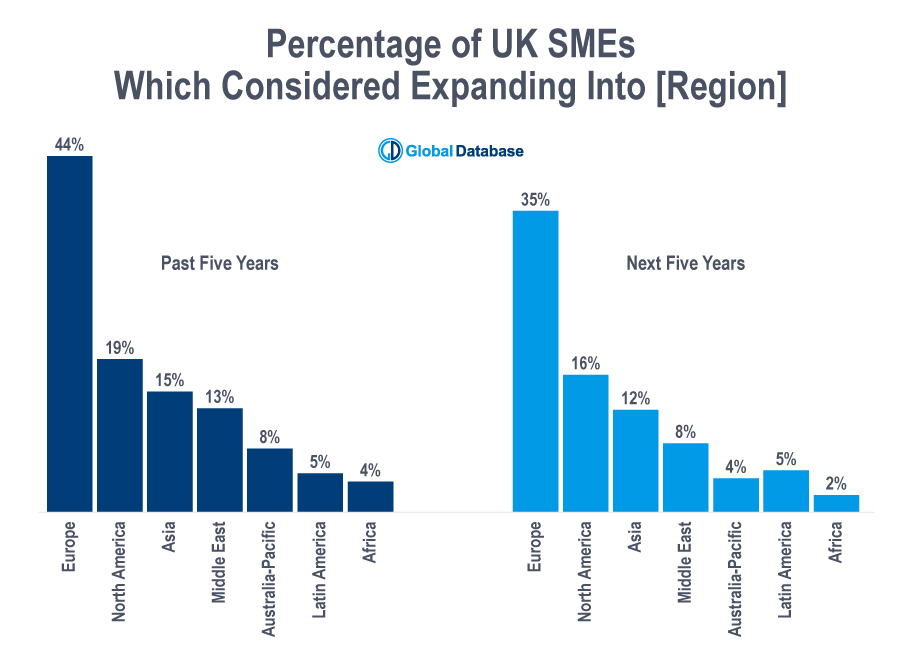 Given the unclear circumstances and yet undecided future, however, towards the end of 2018 the UK SME's focus on their domestic market is shaping out. This suggests that UK small and medium enterprises would rather consolidate in the home country until the situation becomes clearer, and only after that plan on their future strategies and actions.
Do UK SMEs have a future after Brexit?
Of course they do! In their essence, businesses are supposed to deliver and be the solution to issues existing on a market. As Brexit becomes the origin of numerous challenges, small and medium enterprises get an additional batch of opportunities to explore and benefit of. Moreover, most of the times SMEs led by savvy entrepreneurs are more flexible and adapt faster to changes. Given the quantitative domination of SMEs in the UK, with 99.9% of private companies being small and medium enterprises, the odds of a fast and efficient business acclimatization are pretty high.
Brexit caused exchange rates fluctuations, resulting in a cheaper pound. Downsides ignored, this fact can contribute to the attraction of foreign capital invested in the UK companies, while in the meantime giving the opportunity to accumulate funds by focusing on exports and reaching out to new markets.
Yet another important aspect to be considered by SMEs after Brexit relies in upfront VAT payments. For bigger, actively operating companies this should not become an issue, however small and medium companies falling under this requirement will have to estimate the amounts of disposable funds to be able to face upfront VAT payments with every purchase, while the profits, although mostly unchanged, will take more time to recoup.
Apparently not everyone is pessimistic about EU referendum 2016 consequences for small and medium enterprises. In January 2019 only, about 30 thousand start-ups were launched in UK, and the number is growing daily. With no data about dissolutions for the same period, though, it might be too early to celebrate. For example, the number of incorporation in 2018 was also high. Dissolution rate considered, however, 2018 ended with 27 thousand less businesses registered in the Companies House.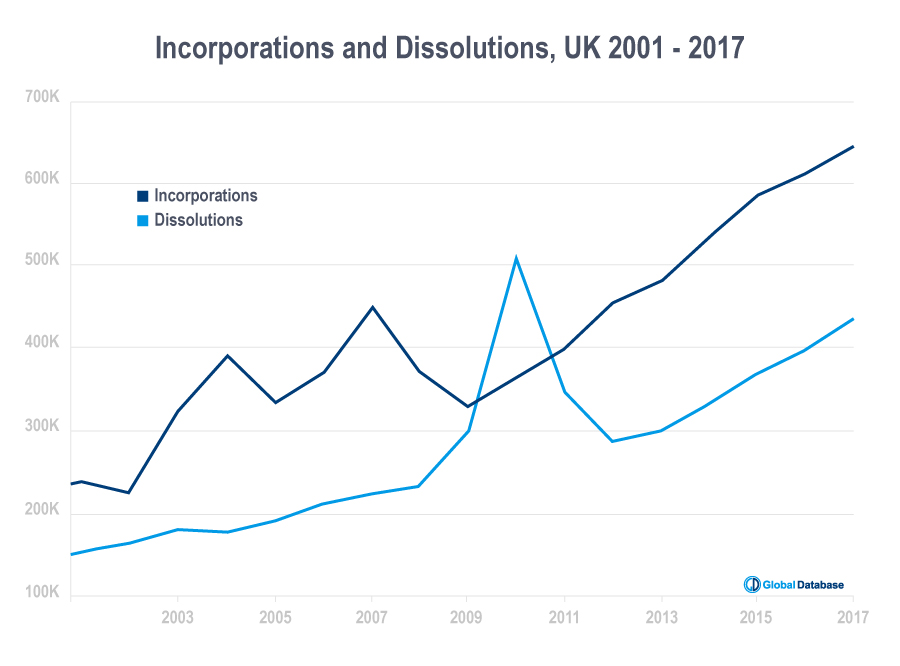 If you are willing to dig more into the current situation of the SMEs in UK, you can apply to business intelligence platforms. For example, to learn more about the impact of Brexit on new SMEs, you can filter out companies located in UK with fewer than 250 employees (the requirement to be classified as a small and medium company) founded starting with 2016, and which are currently inactive, just as we did below. Note that our database comprises information about 108400 companies that correspond to the criteria we chose. Further, more details are shown for every company.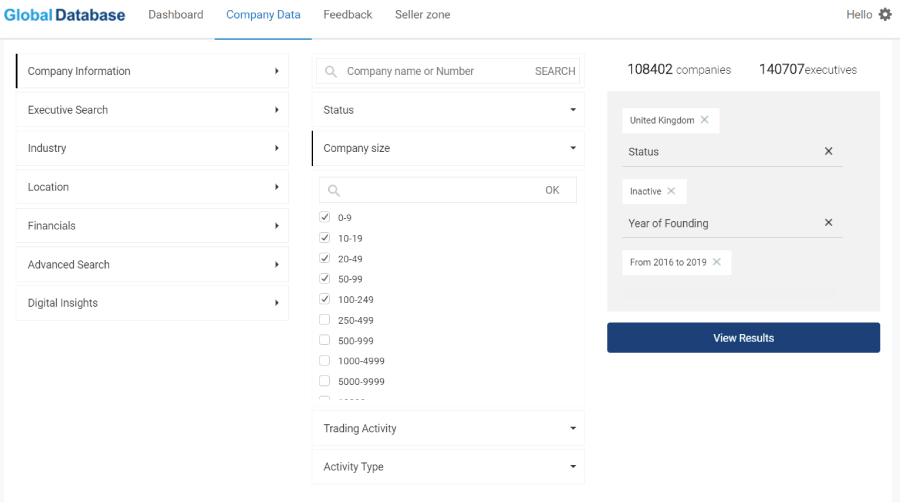 Given the fact that Global Database provides up to five years financial history, you can choose companies according to criteria that are of most interest to you, and analyse the impact of Brexit on the activity of businesses comprised in your resulting list.
To sum up…
On the short-run, the impact of the results of EU referendum on many small and medium enterprises was a positive one. The still valid free trade agreement, combined with the fluctuations of the exchange rates created a beneficial climate for UK SMEs, especially exporting ones. However, the conditions of future relations are yet to be decided on. On the long-run there are too many possible scenarios, and even a crystal ball will not help in predicting the exact consequences of Brexit. But regardless of your interest of researching the subject, do not forget that there is a series of positive possible outcomes even in the case of a hard Brexit.
Brexit will generate a lot of challenges. As businesses are the ones to deliver solutions to the market, these challenges should be taken as opportunities. The companies that succeed in doing so, will be most likely to celebrate prosperity.
[[form]]