Putting together a list of contacts to target is vital for your business, and should be a priority for your marketing strategy no matter how large or small your business is. But how do you find the right people in order to reach out to? If your company is in the process of building a list of IT executives, this guide will give you all the information you need...
What Exactly do we Mean by 'List'?
A list is simply a company's database of potential clients who can be contacted via email. Once you've built it up, your list will be your company's best asset in terms of engaging with your audience, and as a result it is usually the most successful tool in increasing sales. In fact, research by McKinsey revealed that email is 40 times more effective at acquiring new customers than social media, and on average sees a 4300 percent return on investment (ROI), according to the Direct Marketing Association.
What can I use Lists for?
There are a number of great promotional activities you can conduct once you have your list set up, including:
Introducing new products or services - An email campaign can be an extremely good way to get the word out about the launch of a new offering. Those who opted into your mailing list presumably already have an interest in your brand, so are likely to be keen to hear about your latest products.

Discounts and offers - Everyone likes to save money, so including a special deal in an email campaign can prove lucrative. Whether it be a 10 percent discount, a buy one get one free offer or something else entirely, giving potential customers a limited-time deal can turn them from leads into customers much quicker.

Events invitations - If your company is holding a conference, a trade show, a webinar or a different type of event, there is no better way to get people involved than directly through their inbox. Offering an early-bird incentive to your mailing list can be even more effective in driving ticket sales.

General updates - Email is also a fantastic way for your company to stay top of your customer's mind. Sending regular updates every two weeks ensures that your business isn't forgotten, and helps create a stronger overall brand awareness.
Why Email Lists are Important
If your company hasn't got round to building a list for whatever reason, now is as good a time as any. There is a whole plethora of reasons why doing so can work wonders on the success of your business, which is no doubt why email marketing technology is now used by 82% of B2B and B2C companies, according to Ascend2. Here are the main reasons for implementing the practice in your business:
Send Targeted/Personalized Messages
Being able to segment your contacts is a huge advantage that no other form of business interaction can offer. Different demographics will obviously have different likes and needs, and by differentiating between them you can create targeted emails that are more likely to engage them. Segmented campaigns increased revenue by 760 percent according to Campaign Monitor, and research by Experian found that personalized emails deliver six times higher transaction rates.
You Have Control
Unlike social media which can be volatile to say the least, your list is completely under your control, meaning you are not at the mercy of another company's policies. It also means that your messages are more likely to actually reach the recipient; 90% of email gets delivered to the intended recipient's inbox, whereas only 2% of your Facebook fans see your posts in their News Feed, according to Forrester Research.
Get Your Message Seen
As was touched upon in the last point, email is the best way to ensure that your message actually gets read by your contact. There are so many distractions on social media, meaning you are constantly competing for visibility. With email however there is much less competition and you have greater control over how your message is displayed.
Build a Relationship
According to a study by Nielsen, 60 percent of consumers prefer to buy products from a familiar brand. With this in mind it is important to make sure you have a constant presence -- and there's no better way than landing straight into your customer's inbox. It also means that you customers are able to contact you directly if they want to know more about your product or service.

Getting Through to the Right People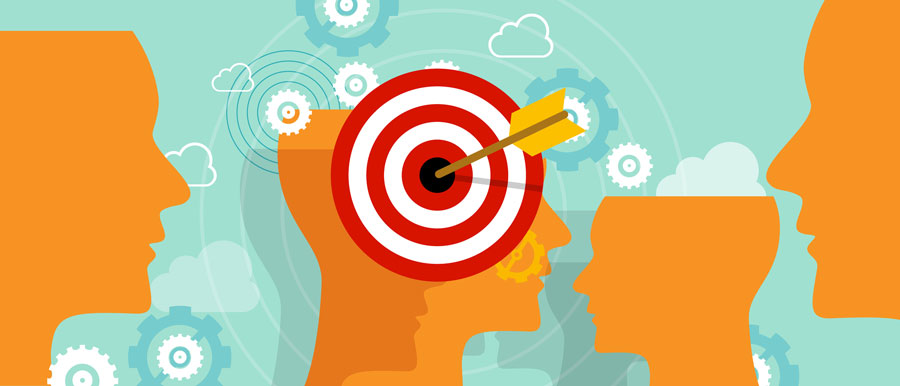 When looking to market your product or service to IT professionals, having a direct email address and phone number can make all the difference. Constantly being met by gatekeepers is not only extremely frustrating, it can also mean a lot of wasted time and effort. Therefore, when building your list it is important to ensure that you always have direct contact details. Global Database can help your business with this; we have over 5 million contacts across 195 countries, enabling you to build the most efficient lists from scratch.
Of course, you don't want to end up sending a mass email campaign to everyone, so you need to narrow down your search using the following filters:
Location - Are you just looking for IT professionals in a certain country?

Seniority level - In order to ensure that you are only reaching out to people who can actually make purchasing decisions, you need to narrow your search down to C-level professionals, Directors, VP, Managers, Heads of IT and Senior level IT executives.

Employee size - Should you want to solely target IT executives that work in companies with less than 1000 employees, for example, you should use this filter.

Sales Volumes - Obviously you want to make sure that your potential clients have the budget to buy your product or service, and filtering companies depending on their revenue is the perfect way to do so.

Industry - Narrow your search down to industry sectors such as Telecoms, Banking, and HR.
Using an Email Marketing Service
After you've narrowed down the IT executives for your list, you can export the data to CSV and then use any email marketing provider to create your campaign. There are a wealth of different providers in the market, but at Global Database our experts recommend the following:
Sendgrid
A very popular service (particularly for transactional emails), offering high deliverability rates, advanced analytics and responsive templates with a drag and drop editor. They are one of the most affordable in the industry; a free account will get you 12,000 emails a month while paid plans start at $9.95.
Amazon
Amazon SES (Simple Email Service) is a popular SMTP server that is not only reliable but also represents the cheapest email marketing in the industry, with 1000 emails costing around $0.10.
Sendinblue
Although lesser-known than a lot of other providers in the market, Sendinblue is a good choice as the service has high deliverability rates, an easy to use interface and is also very affordable; you can get up to 9000 emails a month with a free account or a paid plan starting at $7.34 a month with a free trial available.

Making a Successful Email Campaign
After you've spent time putting your perfect list together, you'll want to make sure you're getting the most out of it. In order to make your email campaign as successful as possible, there are a number of factors you should pay attention to, including:
Subject line - Given that it is the first thing that your potential customers see, it is vital that your chosen subject line gets their attention and intrigues them enough to want to immediately open your message.

Content - Make sure your content is valuable to the recipient. If it is dull, repetitive, or simply not relevant to their needs and interests they will quickly become unengaged and may even unsubscribe from your list.

Call to action - Don't be vague or indirect in your emails; tell your leads exactly what you can to do help them and include a clear call to action that will give your messages the best chance of initiating a sale.Including a call to action button instead of a text link can increase conversion rates by as much as 28%. – Campaign Monitor

Server IP reputation - In order to make sure that the majority of your emails reach the intended inboxes, you need to protect your sender reputation. You can do this by regularly clearing out invalid email addresses, avoiding words like 'free', 'prize' and 'opportunity' and avoid excessive capitalisation or strange fonts/punctuation which could incorrectly identify you as a spammer.
As a rule of thumb, the first email campaign will usually have the lowest response rate. A second and a third follow up email should provide a much higher response rate.
When it comes to sending your follow up emails, you'll want to ensure your subject lines are intriguing. Some examples that are more likely to catch your contact's attention include:
Did you receive my last email?
About our last conversation...
Just to clarify something...
I'd love your feedback on this
Our offer still stands
According to research conducted by HubSpot, emails with "Quick" in the subject line were opened 17% less than those without, and emails with "Tomorrow" in the subject line were opened 10% more than those without.
How Frequently Should I Send Email Campaigns?
Finding the sweet spot when it comes to email frequency can take a bit of trial and error, but overall we recommend sending no more than one email every 15 days. This is enough to remind your contacts of your business and notify them of any updates, without being intrusive and risk ending up with unsubscribes or, even worse, reported for spamming.
Keeping it Fresh
At Global Database we recommend getting new data after you've sent three email campaigns to your IT executives list. Research by Marketing Sherpas has shown that B2B data decays at a rate of 2.1 percent every month, and sending mail to old or invalid email addresses is not only redundant but could also land you on a blacklist for being identified as a spammer.
One of the main advantages of using www.globaldatabase.com is that we add new data every single day, so you are able to regularly export new lists of IT professionals from the database. Not only this, but exporting data is free with no limit and we also run validation checks every 30 days and remove any bounced emails. As a result, our accuracy rate is over 90 percent -- one of the highest in the industry.
Ready to market your next campaign to IT professionals? Global Database has data available for 7 regions. Click here to choose yours - https://www.globaldatabase.com