Italy has a very well-developed industrial economy, 3rd largest in the European Union and makes it into the top 10 countries in the world by exports. In 2019 only, the Italian Republic has shipped US $532.7B worth of goods globally. In the same year, the country ranked 15th among the top host economies for foreign direct investments, FDI inflows rising to US $26.5B and totaling over US $445B FDI stock. Plenty of efforts to contribute to these achievements are made by the Italian Trade Agency, aiming to maintain national economic growth and build trust in the future.
Investment attraction, as well as exports and local companies' promotion in foreign lands, have always been an important pillar for any national economy. These esteemed tasks are usually performed by specialised institutions. The lack of appropriate help from respective Governmental agencies results in a plethora of missed opportunities for small and large businesses alike, while a solid and well-expanded network of trade agencies' representative offices brings a country's excellence to an international level. The specificity of their activity requires permanent monitoring and analysis of the market both locally and abroad, hence the ongoing need for accurate information featuring the most recent updates possible.
Italian Trade Agency - Giving the Italian Economic System a Real Edge
Italian Trade Agency (ITA) is a Governmental organisation that focuses on assisting Italian companies' business development abroad and attracting foreign investments. To serve as a gateway for international businesses into the Italian market, ITA partners with companies and organisations in over sixty countries. They seek to facilitate the establishment of foreign businesses in Italy and provide those that are willing to expand their operations and/or invest in local ones with support throughout the investment life-cycle, consulting and relevant contact information.
As one of the top export performers in the world, Italy is among the few countries recording a trade surplus when talking about the export of manufactured products. Locally, ITA offers Italian small and medium enterprises training, consulting, information, assistance and promotion, helping them to find efficient ways to reach their development goals. Internationally, the Agency's fleet of 79 offices expands its operations in 65 countries being present on all continents, each acting as a launchpad of Italian companies into the global market. Their inspired and modern team uses the most au courant multi-channel communication and promotion tools to offer pivotal help for businesses' growth. Intending to proclaim the greatness of 'Made in Italy' to the whole world, the people employed with ITA promote the country's excellence and encourage growing businesses to strengthen their competitiveness, to take on global challenges one after another as well as to bolster innovation and cooperation.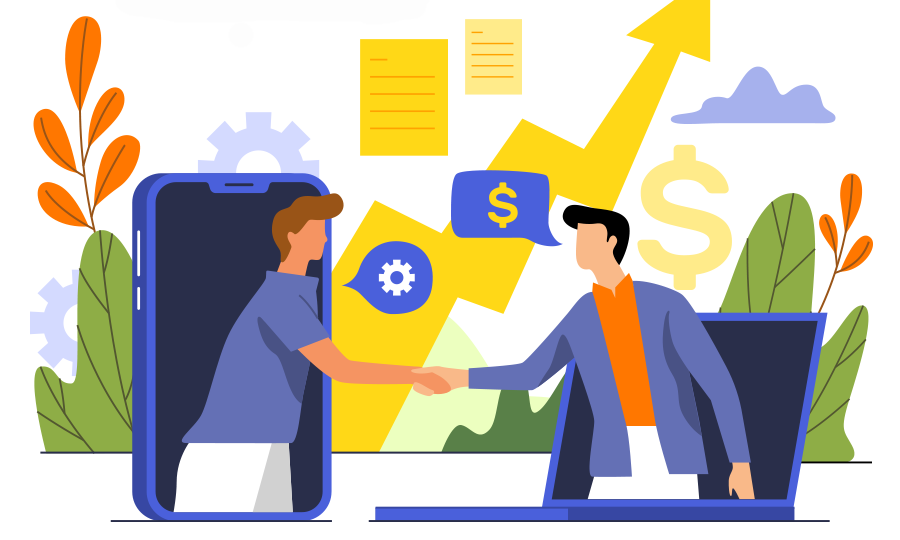 Discovering Solutions to Open the Doors to the World of Opportunities
Each year, ITA makes over 2,000 presentations of investment opportunities. However, not all regions are equally successful nor are they easy to reach. Consequently, the Italian Trade Agency encountered a series of challenges, and namely:
Difficulty in connecting Italian companies with hard-to-reach markets of certain countries in the Middle East.

Insufficient or low-quality data about players on the markets of interest.

Lack of corporate direct contact details listed by official and/or public resources.
While looking for solutions for the named challenges, ITA reached out to Global Database, and we gladly accepted the dare. It did not take us a lot of time to agree on the most suitable solutions we could offer and that would be the ideal response to the agency's needs. Here is what we shook our hands on:
Platform access for one user for each country directory acquired. In such a way, ITA optimised the use of resources by assigning the relevant data sets to the right employees.

Filters for an advanced companies' segmentation by over 80 criteria. All business profiles featured by Global Database comprise a wide range of data points, which also serve as the basis for selecting the companies to the user's liking and categorising them. In such a way, when accessing the platform, he/she may check the region, industry, turnover, activity type or any other of the available criteria to ease and optimise the process of looking up the necessary information. From the user's perspective, the filters are very simple, as everything he/she needs to do is to check the relevant boxes, the corresponding company lists being displayed in real time.

Bespoke data research. Global Database's in-house data collection team runs custom information look-ups according to users' specific requirements. As not all the necessary company intel is easy to find nor to verify without somewhat harming the reputation, our bespoke data research solution was the perfect fit for the Italian Trade Agency's needs. However, we did not just find the necessary company data and direct contact information. Before submitting them to the client, we verified every single entry, as we always do with the intel we provide to our users. Our data is verified on a daily basis, while all the email addresses we list are validated once in 30 days.