Maserati is an Italian exotic vehicle manufacturer that dates back to the opening of the 20th century. The company was founded on the 1st of December, in Bologna, Italy on the premise of combining comfort, race-like performance and fashion in high-end cars. What started as an ambition of 4 brothers: Alfieri, Bindo, Ettore and Ernesto to create unrivalled racing beasts transcended into high-end entry class automobiles. While history has tested Maserati through thick and thin, their determination and perseverance laid out the foundation of its success today with an emphasis on quality over quantity reflected in the number of produced vehicles.
Maserati: Designing Excellence
Evolution and excellence are the main driving forces which put Maserati ahead of its competitors. Starting from the early models, each vehicle receives special attention from Italian artisans thus making each final product unique. Curvy and sinuous lines run along the body of the car whilst being in perfect harmony with the latest technologies regarding aerodynamic solutions. Maserati has never failed to impress the public with sleek and playful automobiles hiding engines that can go against Formula 1 cars.
Several well-known engineers have contributed to forging quite a few iconic models, some of which proclaimed as epochal prototypes.
United for the Endless Passion for Engines and Cars
The legend states that the trident logo was birthed by Mario Maserati taking inspiration from Neptune's weapon of choice. It is indeed a fabrication of myth and tales, however it entirely reflects the purpose of Maserati brothers: unrivalled luxury denoted by constant design improvements and high-end components propagate constant customer demand; reliable drive-trains, suspensions and other components to muster the strength of hundreds of horsepower fitted into a pleasant-sounding, yet mean engine; and interiors furnished with high-grade leathers and materials under an Italian touch, whilst keeping a sporty look ready for the Grand Prix track.
Over a century of activity has strengthened the trident's prongs and contributed to building a reputable name for both drivers on the road and the track.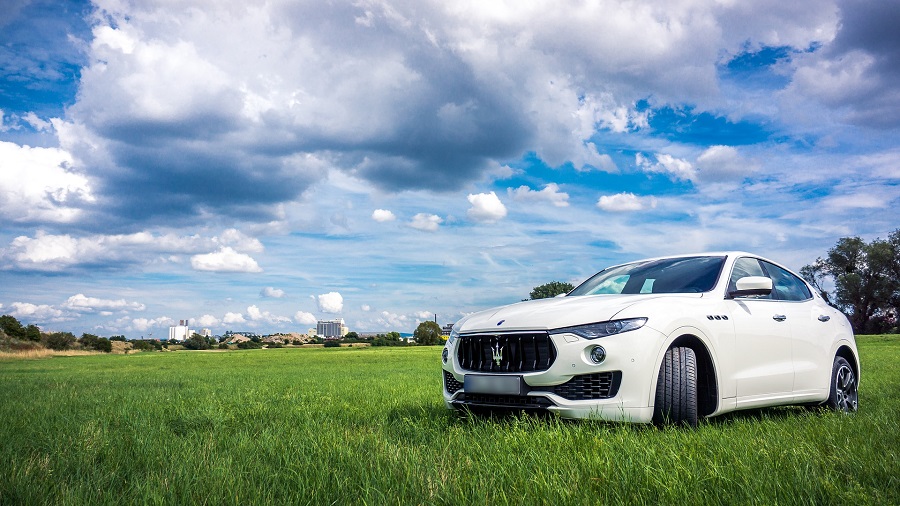 Maserati has always strived to bring the best of the best through various ways thus enjoying the demand for their luxurious line. In spite of quite a few acquisitions, the company stayed true to its name & honour of the founding brothers. Such devotion is the reason for recent years' growth. With numbers as high as 40 thousands a year, they haven't relinquished their essence and continue to better themselves as well as create a blossoming cooperation under the firms of FCA (Fiat Chrysler Automobiles).
Maserati Challenges and Global Database Solutions
For more than a century, Maserati has steadily worked on maintaining the continuance of glorious achievements. In doing so they have kept leading places in automotive fashion while exploring new opportunities on both - road and track. To achieve some of the best possible results in this regard, Maserati planned a campaign that would amplify their position in certain countries in the Middle East. For that, they were looking into contacting directly the key figures in their targeted companies. This is when Maserati got in touch with Global Database.
Once Maserati goals were understood, Global Database came up with a series of solutions, mainly aiming at:
Lead generation. Global Database provides access to a comprehensive business directory. With more than 80 data points for each company, which can be filtered by the advanced segmentation tools provided, generating loads of new leads becomes easy.

Account-based marketing. For the Middle East only, Global Database features about 300 thousand businesses and full company data thereof. This information altogether gives the user the opportunity to thoroughly scan potentials and existing business partners' full profiles, ranging from general company data to in-depth financials and digital insights. Perfect for account-based campaigns, this solution allows for some of the highest levels of message personalisation.

Data enrichment. One of the most appropriate solutions for the user that has some limited information, data enrichment allows for its in-depth completion delivering full profiles of the companies of interest. On top of that, Global Database can be integrated with most CRMs and have the existing data enriched directly within the system via the API.

Bespoke data research. Having exclusive data sets in hand is always an advantage. With the help of Global Database skilled team, bespoke data researches are performed in a very short time, delivering exactly the company information required. Whichever are the key points of interest to help in making a decision, Global Database will find that information on demand and deliver it as soon as possible.
Besides these solutions that were of main use for Maserati, financial and digital insights available with Global Database served as the supporting factor for every decision taken. Be it the main balance sheet, income or cash flow statements, advanced KPIs or company credit reports, website traffic or other digital info - all are available with Global Database among a plethora of other company key data points and represent the supporting information for any decision.
To sum up…
Maserati, a century-old luxury and exclusive cars manufacturer, reached out to Global Database in their search for high-quality company intelligence. The main goal was to get in touch the key figures of companies in certain countries from the Middle East. Once the access acquired, they received real-time updated C-level contact info among loads of other data points to accomplish goals and achieve data-driven results.