The last three years of the EU life were marked by Brexit - the result of the UK European Union membership referendum from 2016. It did not affect the non-EU countries in Europe only. The whole world is still experiencing the consequences of that decision, expected to last long after the Brexit is finally performed. The uncertainty created along with another wave of economic crisis entailed performance decrease in many industries, as per company data of many of the industries leaders, but mostly in those that involve the UK as a key player. The other countries are thriving and keep growing year by year. Surprisingly, the EU GDP growth in 2017 exceeded forecasts. Consumer spending is also increasing and is expected to continue doing so, slowly but steadily.
According to the European Economic Outlook from PricewaterhouseCoopers, the technology, media and financial services sectors are expected to show the highest industry growth rates, but automotive and industrial manufacturing industries - to contribute to national GDP more than others in the coming years, so these are the industries worthy of investors' attention. However, the list of investment-attractive industries in Europe doesn't end here.
Checking the Top-European companies by revenue in 2018, based on the company data Global Database business intelligence platform contains, you'll get acquainted with each industry's main players and their financial situation as of the end of 2018 - the beginning of 2019. This will let you perform qualitative due diligence and make an informed investment decision when looking for business partners and new markets in Europe.
*All figures are in USD. M: Millions of USD, B: Billions of USD
*EUR was converted to USD using an average currency rate of 0.89 EUR to 1 USD
1. Royal Dutch Shell (Netherlands) - $311.9B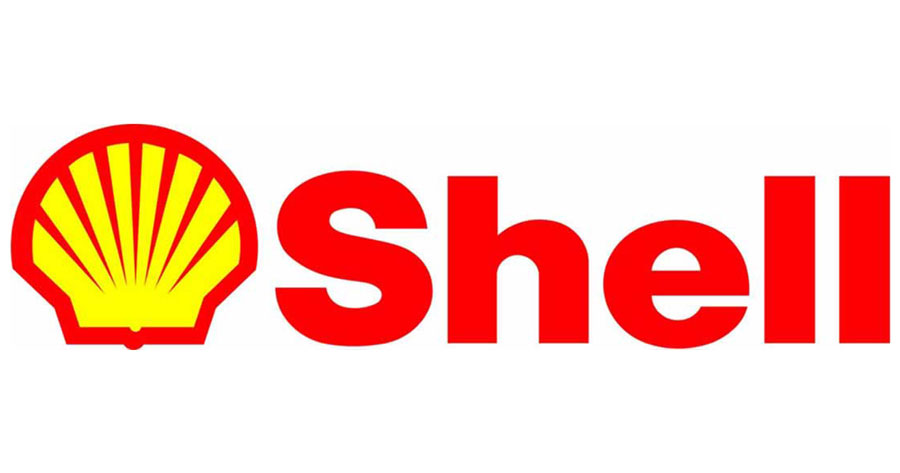 Royal Dutch Shell plc is a British-Dutch company, one of the biggest oil and gas enterprises in the world, the so-called "supermajors". Just to give you an idea - its revenues in 2013 were comparable with over 80% of the Dutch GDP. The company operates around 44,000 service stations across 70 countries with the help of more than 84,000 workers. The impressive annual revenue of $311.9B made Shell the most successful non-US company by yearly income as of 2018.
2. Volkswagen (Germany) - $260B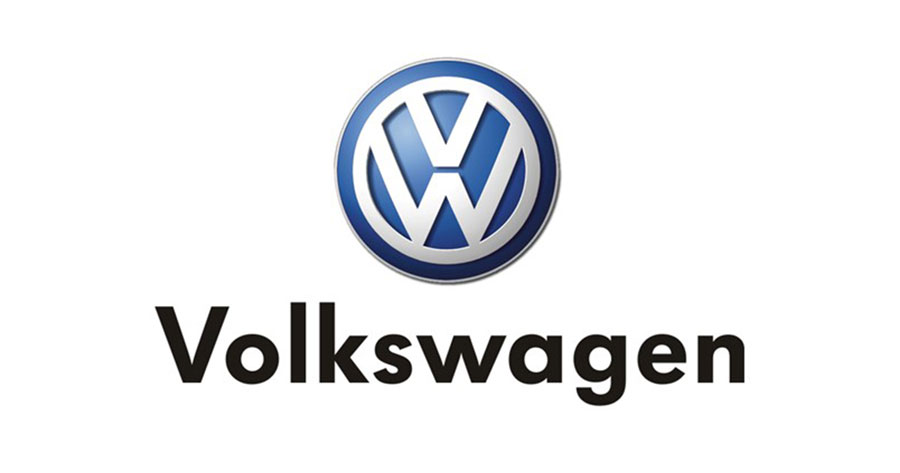 The annual income of the biggest automotive manufacturer in Europe and one of the world's industry leaders - $260B as of 2018 - put it on the second place in our "Top European companies by revenue". Although Volkswagen is a European company with a long local history, currently China is the primary market of the Volkswagen Group. There were created five VW sedan models especially for the local market, and now they deliver 40% of the VW Group sales.
3. BP (UK) - $244.6B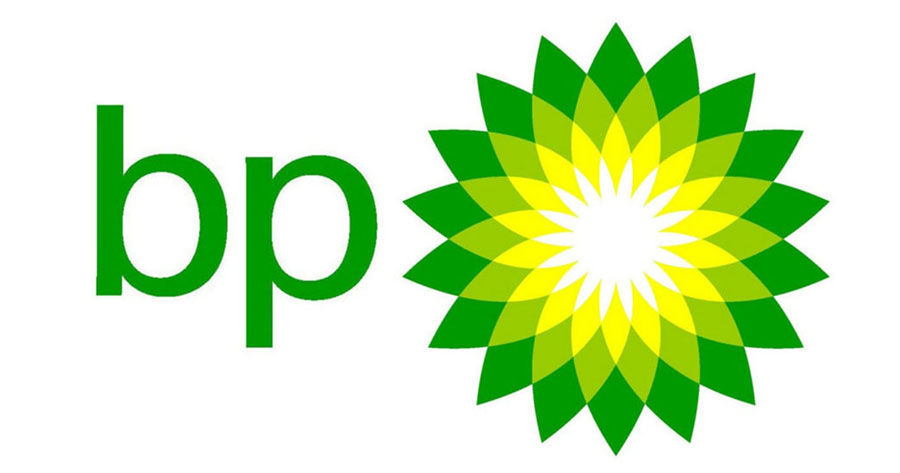 The former British Petroleum wears all the possible titles in its industry, including the largest European petroleum refining company by annual revenue, which was quite solid in 2018 - $244.6B. Just look at the revenue change (31.1%) and the profit change (2,847%) to see that this year was an extremely successful one for the company. The 74,000 BP employees across 70 countries produce about 3.6 million barrels per day and operate 18,300 service stations.
4. Glencore (Switzerland) - $205.5B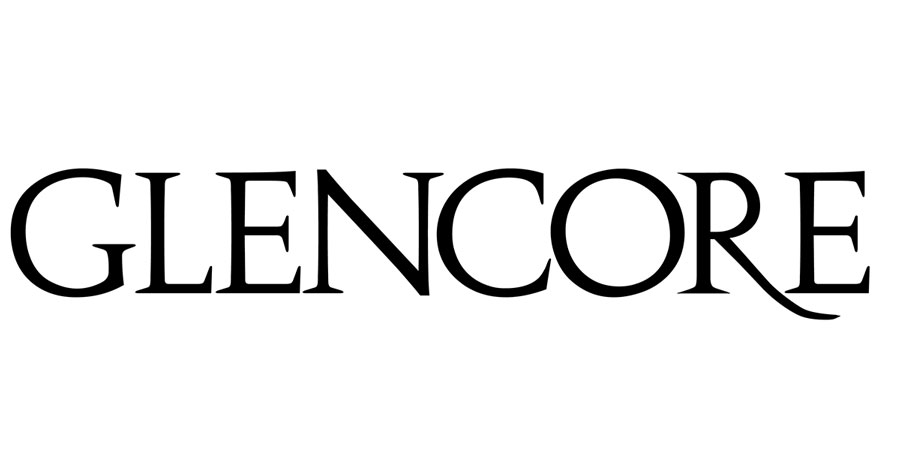 The largest mining company in Europe by revenue, Glencore, can claim the fiscal year 2018 a fruitful one for it, as it brought $205.5B in sales, 18.2% positive revenue change and 318.9% profit change. The company owns stakes in mining companies operating the world's biggest zinc, copper, coal and oil fields and is a major raw materials extracting enterprise with 82,681 professionals working for it.
5. Daimler (Germany) - $185.2B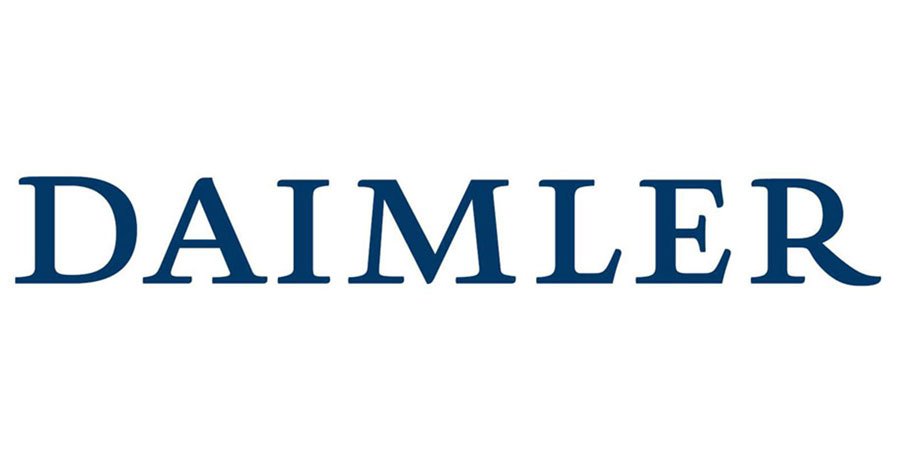 The second biggest automotive manufacturer in Germany and Europe, Daimler AG, is the company behind such luxury brands as Mercedes-Benz and Maybach. It is currently reorienting to the production of the environmentally friendly vehicles. This tactic seems to be fruitful resulting in a solid annual revenue of $185.2B showing growth with 9.3% over the previous year, $11.9B profits, grown with 25.8%, and $306.9B assets. Around 290,000 employees contributed to these achievements across 59 production plants in 15 countries.
6. EXOR Group (Netherlands) - $161.7B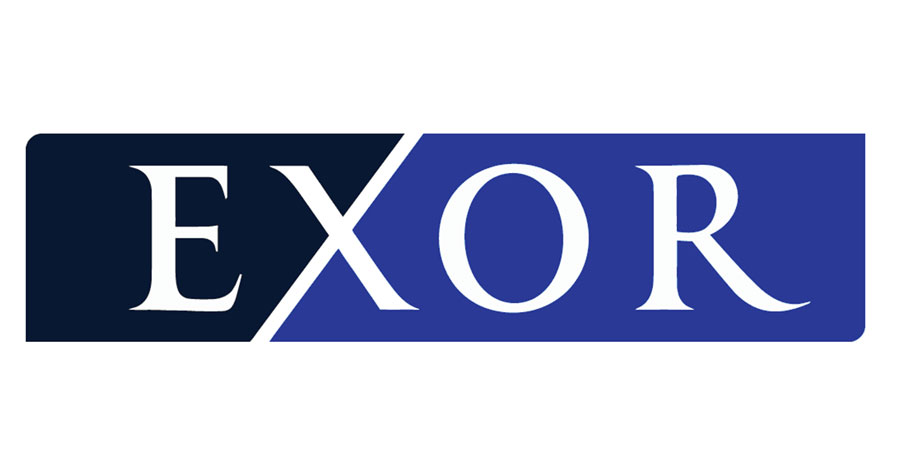 The Exor N.V. is yet another multinational holding, owned and headquartered in two different countries, in this case - Italy and Netherlands. The Group controls such globally known companies as Fiat Chrysler, Ferrari, The Economist and others, and this activity brought it profits increased with 140.9% to $1.57B in 2018 and an annual income that grew 4.4% to $161.7B. These financial achievements let Exor take the 19th place in the world by revenue in 2018 and become a part of the Global Database Top-companies in Europe.
7. AXA (France) - $149.5B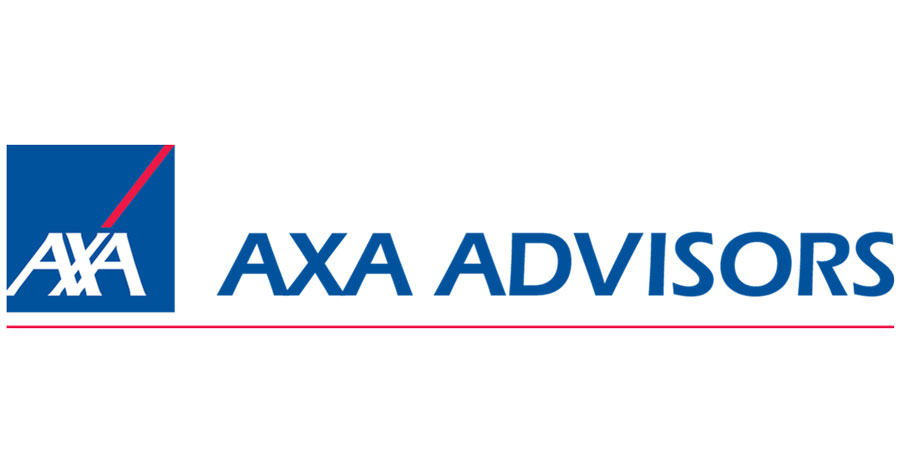 The leading European insurance company, AXA, operates across all continents, focusing mainly on regions like Western Europe, Asia Pacific, and others. Almost 96,000 AXA employees provide global insurance, investment management and other financial services to the 105M company's clients in 62 countries. They generated $149.5B yearly income and made the profit grow with 8.6% in 2018. This ensured AXA with a place in the TOP-30 largest European countries, according to the Global Fortune 500.
8. Total (France) - $149.1B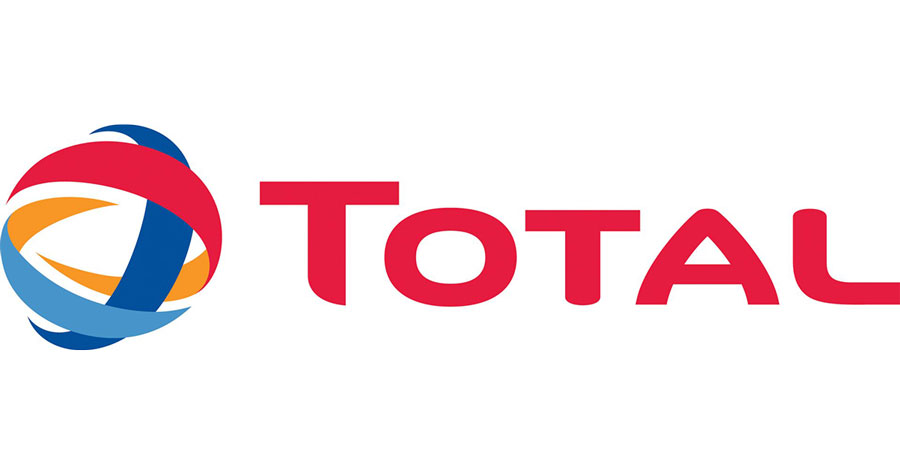 The third largest European oil and gas company and one of the 7 major oil companies in the world, the French Total experienced in 2018 a 39.3% profit and a 16.6% revenue improvement over 2017. The annual revenue of $149.1B and profits of $8.6B are among the major company's financial achievements during 2018. Over 900 subsidiaries of Total all over the world are managed by around 98,000 of professionals the enterprise employs.
9. Allianz (Germany) - $123.5B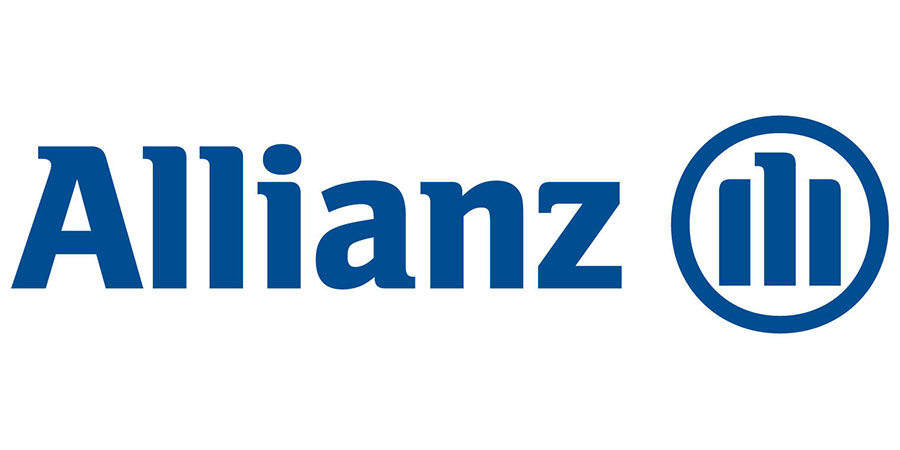 One of the biggest financial services companies in Europe, Allianz from Munich, provides insurance and assets management services to 85M customers in more than 70 countries. The company achieved a solid revenue in 2018 - $123.5B and has grown its profits to $7.7B. Allianz is known for its stability, expressed in the relatively steady share price. Quite surprising, considering the fact it's operating in an unpredictable industry. Overall, the company looks like an attractive investment target.
10. BNP Paribas (France) - $117.4B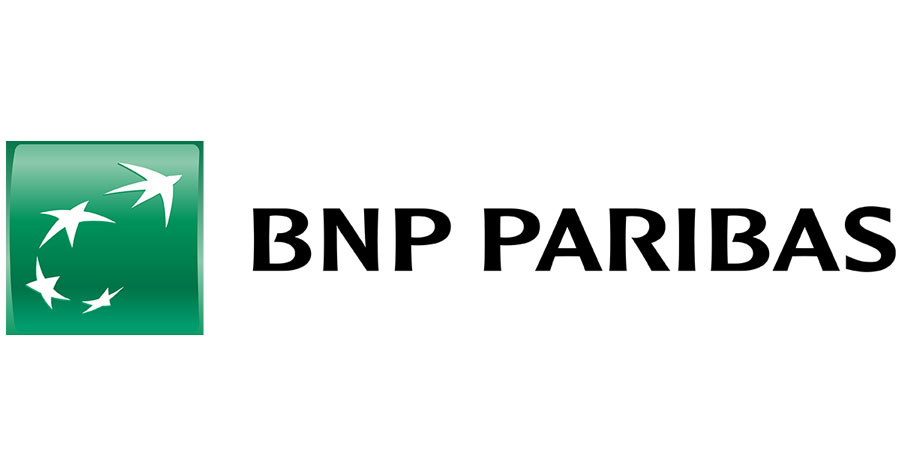 The annual revenue for 2018 of the international banking group BNP Paribas is $117.4B which makes it a part of the TOP-10 largest European companies by revenue. BNP Paribas is the biggest bank in France, serving over 30M customers in France, Belgium and Italy (its domestic markets). Belgium government is one of the company's major shareholders. Almost 190,000 employees handle the work in 38 subsidiaries (18 of them being retail banking) of the group.
11. Gazprom (Russia) - $111.9B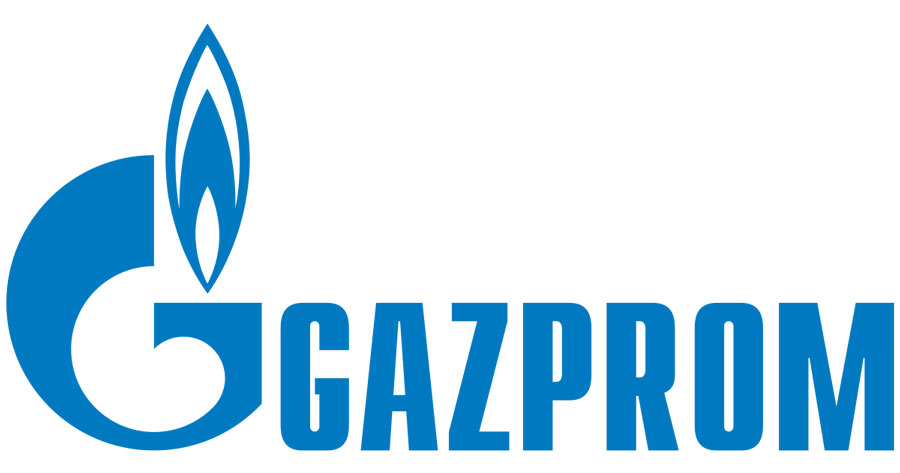 Gazprom, the Russian natural gas monopolist, is major Europe's gas supplier - it ships around 30% of this market's gas consumption. With the Russian government as the major owner, Gazprom is extremely powerful within the region and quite successful. For example, its profits for 2018 were $12.4B, assets equalled $316.9B, and the yearly income has grown with 22.5% to $111.9B as compared to the previous year. Besides delivering the fuel to 25 European countries, the Gazprom's subsidiaries work in aviation, finance and media.
12. Prudential (Britain) - $111.5B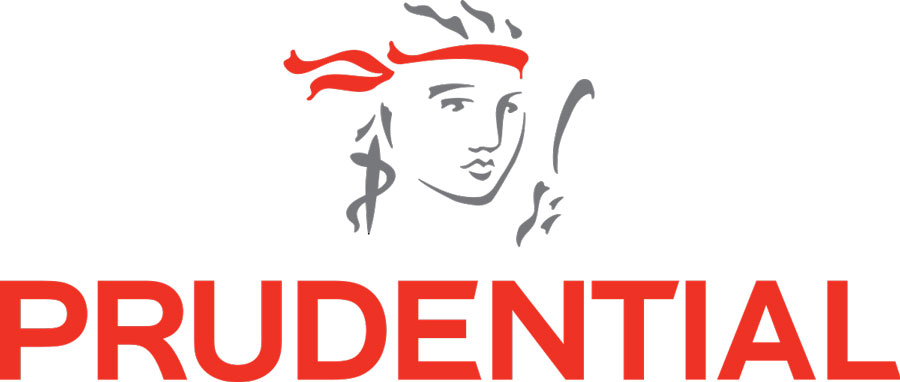 The almost 2-centuries history of the Prudential plc has created an image of a reliable life assurance and financial services company. Thanks to this the company has 28M life customers across the Asian, UK, European and US markets. The most recent Prudential's financial achievements are expressed in $111.5B annual revenue in 2018, $3.1B profits in the same year and $668B assets. This got Prudential to the 50th place among the Global Fortune 500 companies and the 12th position in our European companies rating.
13. BMW Group (Germany) - $111.2B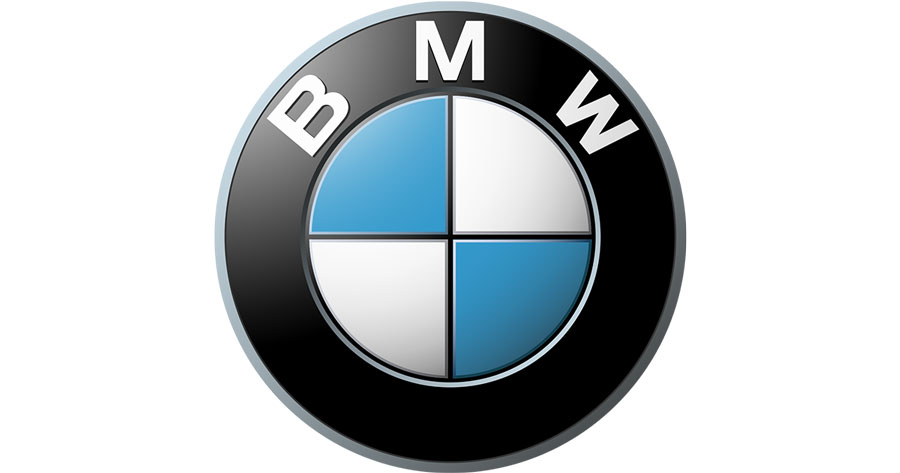 According to the Global Fortune 500, BMW is Europe's third largest automotive producing company by revenue in 2018 after Volkswagen and Daimler. This is due to its yearly income of $111.2B for the past fiscal year. The company is behind BMW and Rolls-Royce automobile brands and BMW Motorrad for motorcycles. It employs 130,000 professionals that produced over 2B vehicles in 2015 and increased this number over the recent years.
14. Assicurazioni Generali (Italy) - $100.6B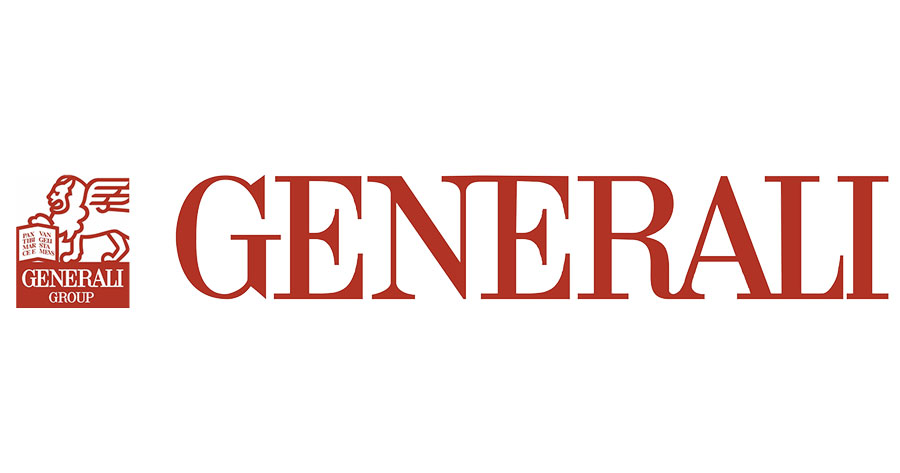 The largest Italian and the third world's biggest insurance company Assicurazioni Generali S.p.A. operates in 17 European and Asian countries. It also has secondary operations in the Americas. Generali's multiple subsidiaries, served by over 71,300 employees, generated $100.6B of sales in 2018, as well as 3.4% profit growth to $2.4B. Besides insurance services, Assicurazioni Generali provides financial services via its subsidiary Banca Generali - the only bank remained in its ownership by now.
15. Lukoil (Russia) - $93.9B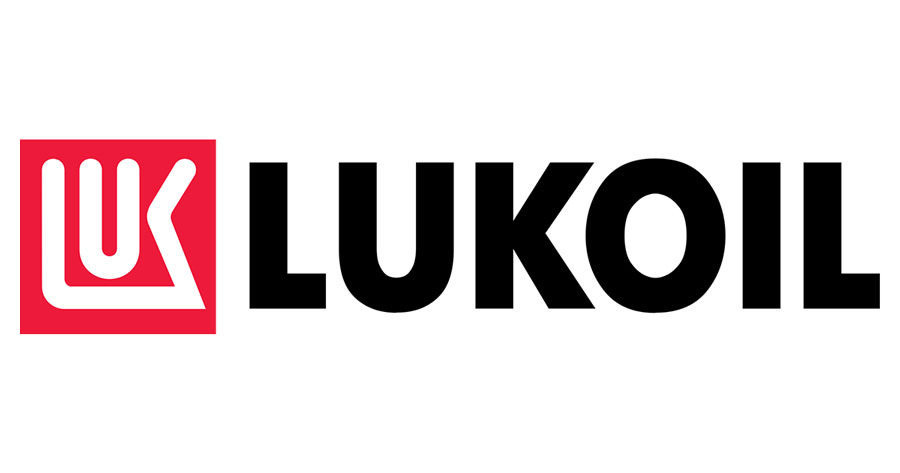 The multinational energy concern from Russia PJSC Lukoil Oil Company is the biggest non-state company in the country by revenue ($93.9B as of 2018). Lukoil also wears the title of one of the world's crude oil producing "supermajors" and operates in 40+ countries across the world. All the company's facilities are served by 103,600 employees and generate solid revenue, like that of 2018 - $93.9B, and $7.2B in profits for the same year. Lukoil has 16 international projects in 12 countries, 2 of which include hydrocarbon extractions and the others regard exploration and development of structures and deposits.
16. Siemens (Germany) - $91.6B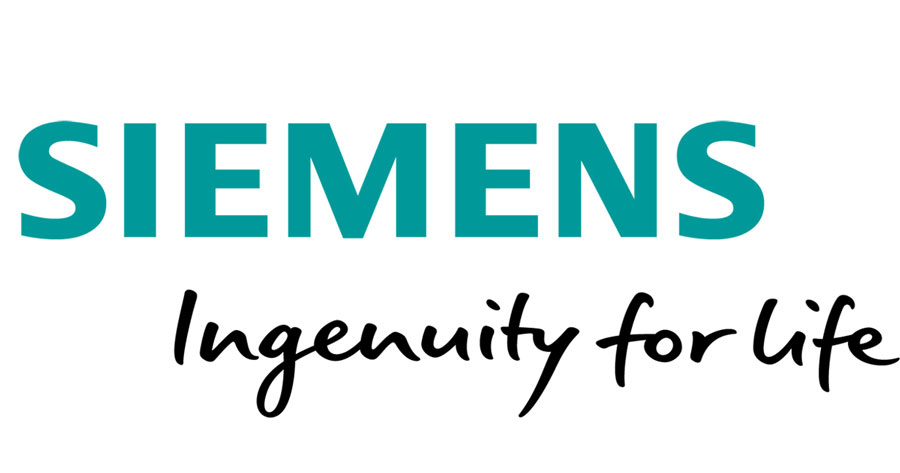 Europe's largest industrial manufacturing enterprise Siemens is a recognised authority in the industrial machinery industry with over 372,000 employees working to maintain this position. Siemens is known for its high-quality medical diagnostics and health-care equipment, engineering-, electronics-, transport- and building-related products. The fiscal year 2018 was quite successful for the company and brought decent financial achievements. Siemens closed the year with $91.6B in sales, 3.6% revenue growth, $6.7B in profits and $158B in assets.
17. Carrefour (France) - $91.3B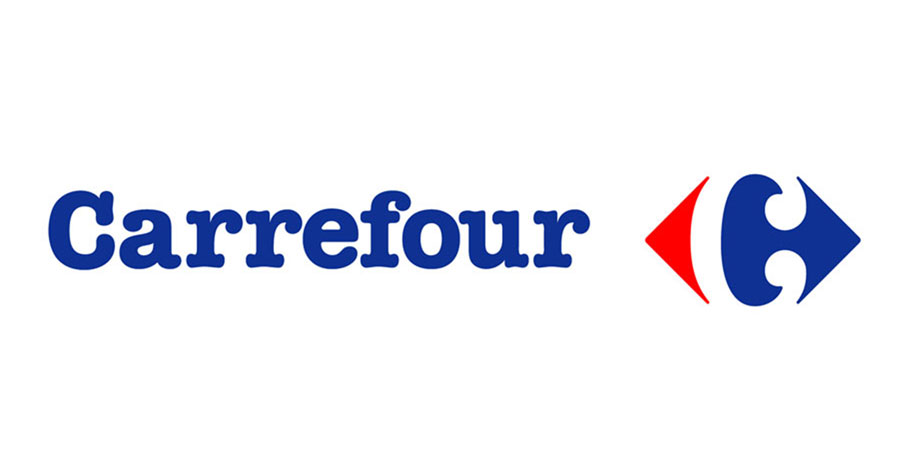 One of the world's biggest hypermarket chains Carrefour operates over 12,300 self-service shops in 30+ countries. Carrefour is a successful company with $91.3B in annual revenue as of 2018, which, though, experienced serious financial loss in the past fiscal year. This is proven by figures - profit decreased with 172.6% and now represents a negative value of -$598.6M. These losses didn't prevent Carrefour from being included in our list of the largest European companies by revenue. In case of favourable developments in 2019, the company can raise a few lines higher.
18. Nestle (Switzerland) -$91.2B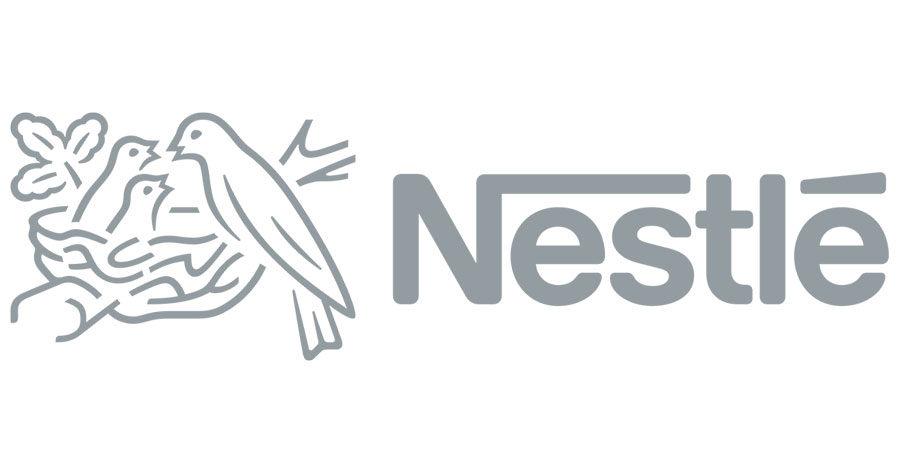 The famous food and drink company from Switzerland, Nestle, is the world's biggest food company by revenue. Its income for 2018 ($91.2B) has grown compared to last year. Powdered and liquid beverages, milk products and ice cream were the main products to sell. Nestle operates 447 factories in 189 countries thanks to the 323,000 professionals it employs. It owns multiple publicly favourite brands, like Kit Kat, Nesquik and Maggi.
19. Bosch Group (Germany) - $87.9B



Bosch, the engineering and electronics company from Germany, whose 402,000+ employees are serving clients all over the world via 400 subsidiaries, is one of the TOP-20 largest European companies according to Global Database and Fortune. As the financial reports show, the fiscal year 2018 was fruitful enough for this multinational company: annual sales increased with 8.8% to $87.9B, and there was registered a 44% profit growth that brought $3.1B in profits.
20. Banco Santander (Spain) - $87.4B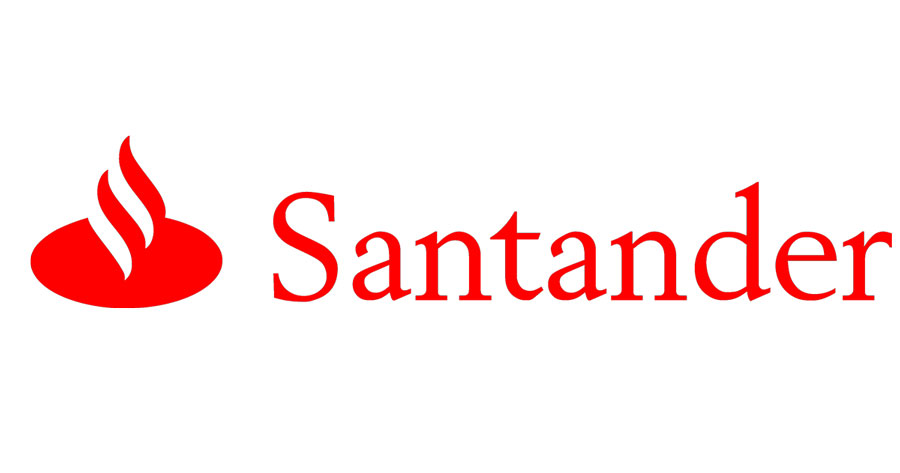 The largest bank in Spain and the world's leading Spanish banking institution, Banco Santander, operates across 4 continents through its over 14,400 subsidiaries. Annual revenue of $87.4B (as of 2018) made it a member of the Global Fortune 500 and our TOP-European companies lists. Besides R&D, Santander allocates money to the sports sponsorship, including such projects as Formula One and UEFA Champions League.
21. Deutsche Telekom (Germany) - $84.5B



The $84.5B annual sales of Deutsche Telekom are the reason for it to get to this rating and a good proof of its financial growth through the past fiscal year. The revenue increased with 4.5% over the previous period, the profit - with 31.9%, reaching $3.9B. This German telecommunications company operates multiple subsidiaries in 36 countries, served by over 216,000 employees. Its revenues have a global origin, the main share still belonging to European countries.
22. Crédit Agricole (France) - $84.2B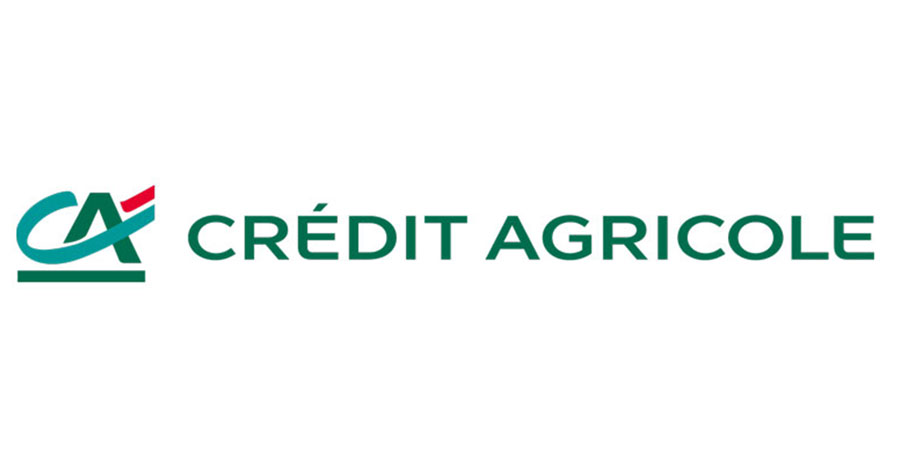 The largest cooperative financial institution in the world, Crédit Agricole Group, operates 39 regional banks and 2,509 local banks. Crédit Agricole's historical linkage to farming make it the most demanded bank by agriculture enterprises in Europe. Its loyal clients, almost 74,000 employees and the professional management made it succeed in 2018. The annual revenue has grown with 4,9% to $84.2B and the profit increased with 5.1% to $4.1B over the previous fiscal year.
23. Enel (Italy) - $84.1B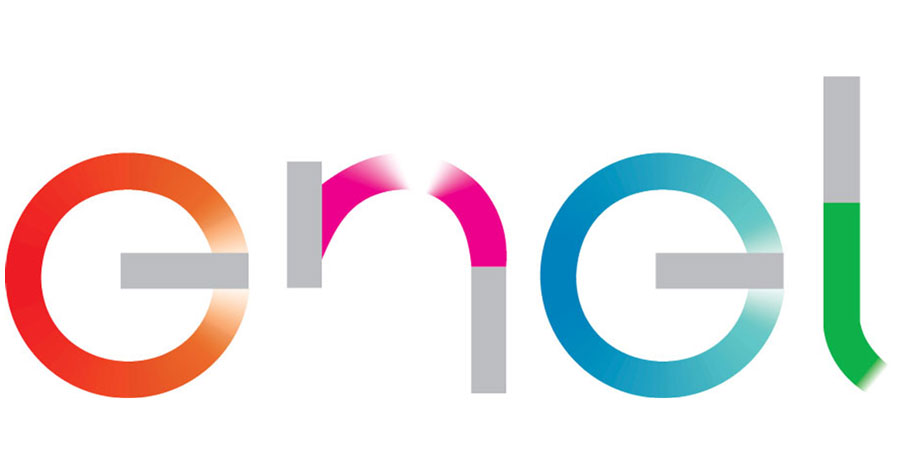 The biggest European electricity generation and distribution company Enel produces energy from multiple sources, both from traditional sources (nuclear, thermal power) and from the renewable ones, like solar, wind and geothermal power. The company operates in 20 countries across all continents. Enel's European and international activity brought it $84.1B in revenue in 2018, as well as a serious profit change of 49.9% that resulted in $4.3B in profits.
24. Uniper (Germany) - $81.4B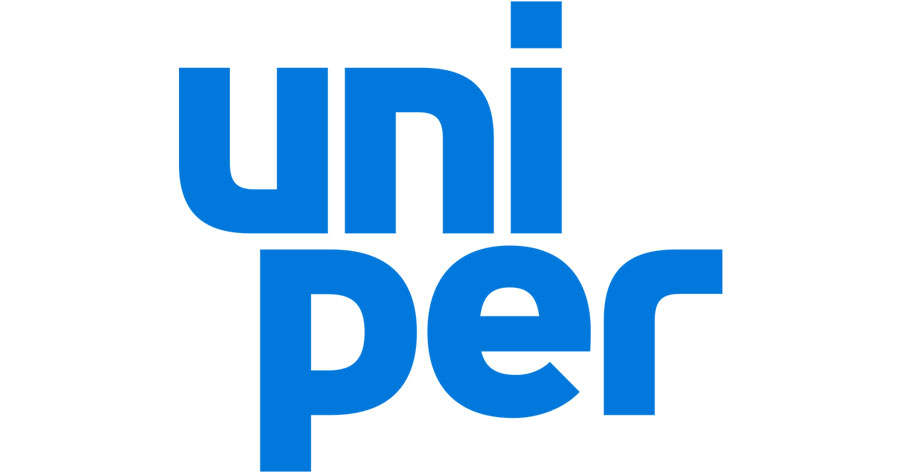 $81.4B - this is the amount of sales Uniper, the energy company from Germany, made in 2018. It managed to grow them with 9,4% in comparison with the previous fiscal year 2017. Uniper operates 20 primary energy power plants (total power production - 120.8 TWh in 2017) and over 100 wind, photovoltaic and hydropower plants across EU, North America, Middle East and the Asia Pacific.
25. ENI (Italy) - $80B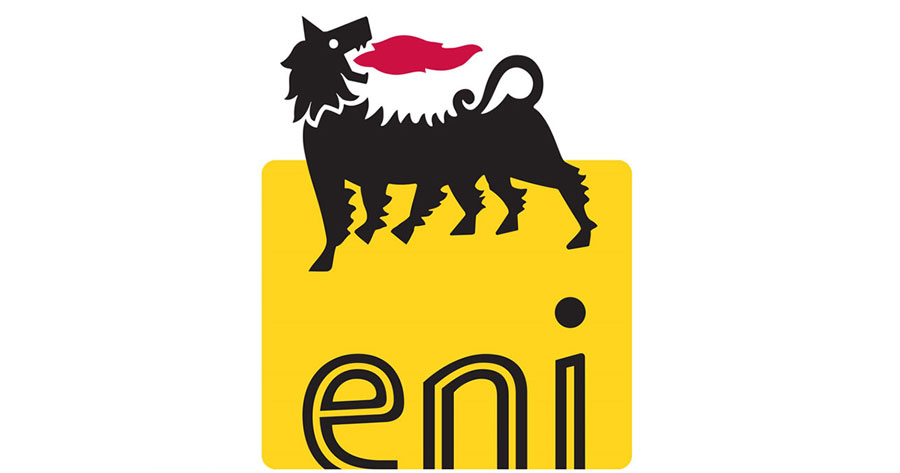 Oil and gas company from Rome, Eni S.p.A., is one of the worlds "supermajors" in its industry and operates in 79 countries. Almost 33 thousand employees serve over 2,600 corporate customers, who depend on its supplies of natural gas and other deliveries. The clients purchase petroleum refining products and electrical power from 7 natural gas power plants and one photovoltaic power plant. All the assets belonging to ENI generated an annual revenue of $80B in 2018, which is 27.6% higher than that of 2017.
[[form]]
26. HSBC Holdings (Britain) - $79.6B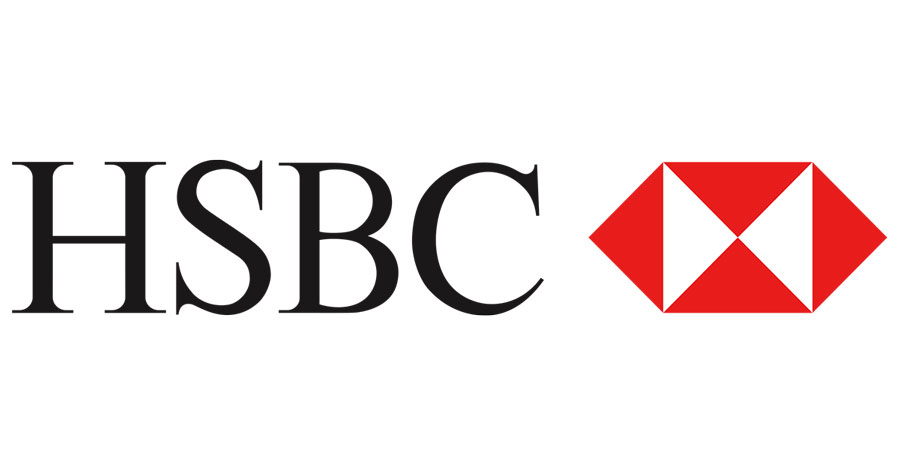 The biggest bank in Europe and the seventh largest bank in the world, HSBC, is an internationally operating holding with over 228,600 employees serving about 38M customers. HSBS has more than 3,900 offices, located in 67 countries all over the world. This financial institution managed to achieve 335.6% profit growth and income of $79.6B in 2018 despite Brexit and all the other shocks the world has been through in the past few years.
27. Électricité de France (France) - $78.5B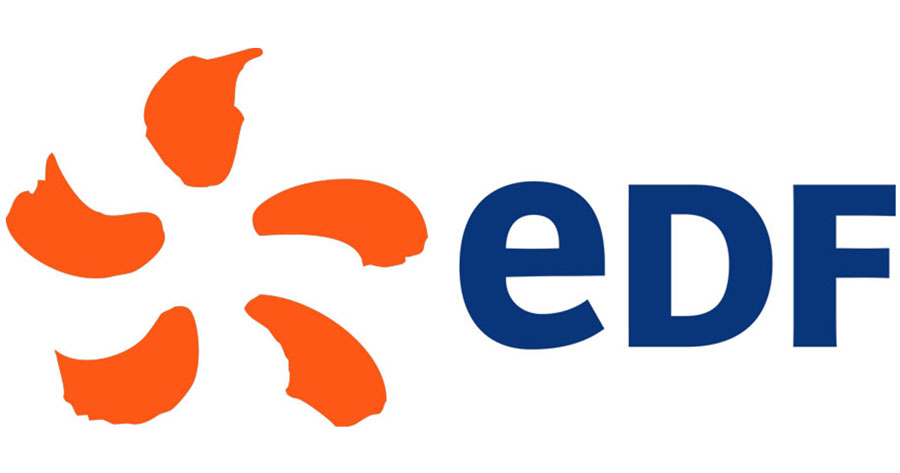 Nuclear power is the primary matter for electricity production Électricité de France uses to supply its 38M+ clients with electrical power. It owns 58 active reactors in France only, but 17 of them are to be shuttered by 2025 to meet new legislation, concerning nuclear power sources. The process of nuclear reactors number reduction has already begun and could be the reason for the company's annual revenue decrease with 0.3%. The income for 2018 is $78.5B.
28. Tesco (Britain) - $75.4B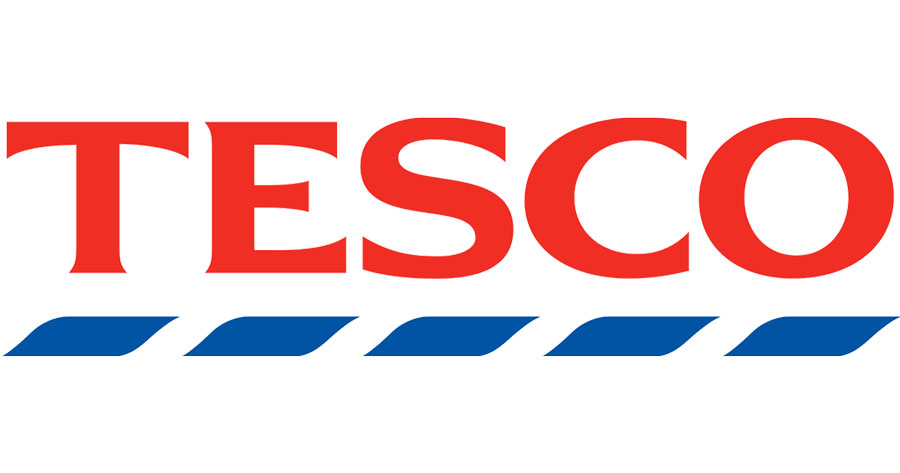 The British retail giant, Tesco that owns almost one-third of the UK grocery market is the market leader in Hungary, Thailand and Ireland too. Tesco also enters the TOP-10 world's retailers by revenues and the income it generated in 2018 is worth one's attention - $75.4B. The company employs 327,916 professionals working in 3,433 supermarkets, hypermarkets, grocery stores and other shops. 90 of them are planned to be liquidated, following a cost-cutting initiative.
29. Engie (France) - $75.3B


Europe's nuclear energy pioneer Engie owns 7 nuclear reactors in Belgium and operates natural gas, petroleum and renewable energy plants across Europe, Asia, the Americas and Africa. Engie is one of the low carbon energy evangelists among the major electric utility companies. Its last coal-fired factory was closed by February 2019. We have yet to know whether it will affect its financials or the current fiscal year, but in 2018 the company's annual revenue grew in comparison with 2017 and reached $75.3B.
30. Airbus Group (Netherlands) - $75.3B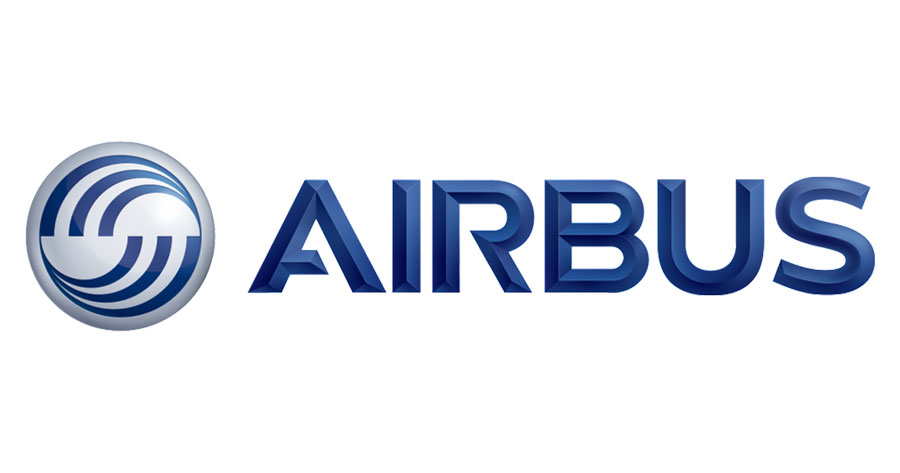 Former European Aeronautic Defence and Space Company, Airbus SE is a civil and military aerospace designer, manufacturer and seller. It has manufacturing plants in multiple countries, main of them in France. The company's 13 subsidiaries and 129,442 professionals working there managed to generate a $75.3B yearly income in 2018. In the same time the profit of Airbus soared with 194.3%. This allowed it to take the 30th place in our TOP-50 largest European companies by revenue.
31. Peugeot (France) - $73.5B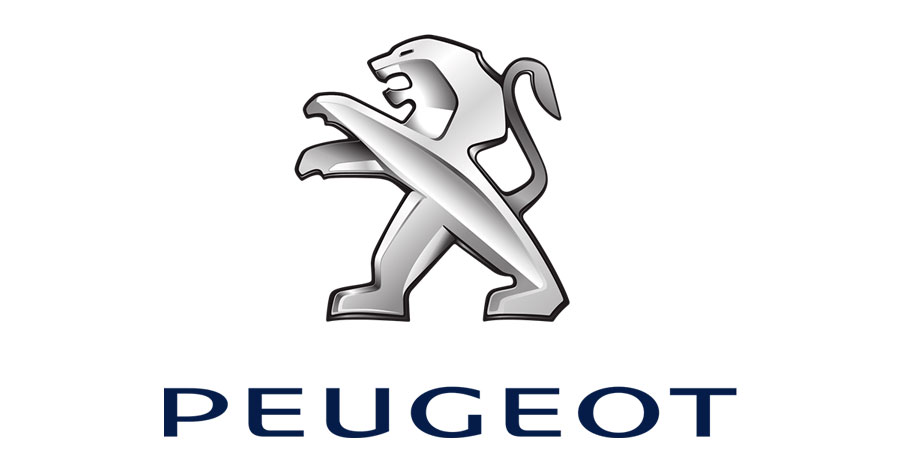 Peugeot was started as a family business, producing coffee mills, grown in time into a world's automotive industry giant. It is now 4th largest in Europe after Volkswagen, Daimler and BMW with a revenue of $73.5B, generated by 11 own and 14 outsourced plants and 177,757 employees. Peugeot is a permanent sponsor, participant and winner of all sorts of car races, including Formula One, Pike's Peak Hillclimb and multiple touring and sports car races.
32. BASF (Germany) - $72.7B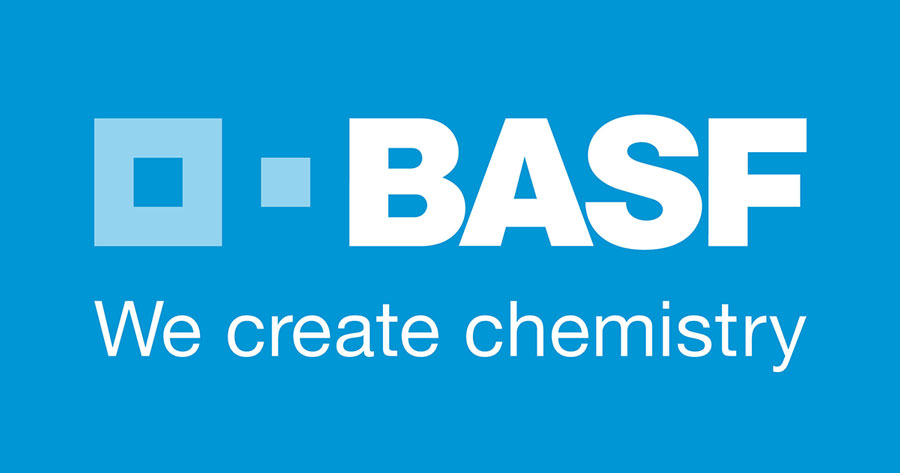 The company in question is the world's leading chemical producer with 396 sites in over 80 countries and customers in more than 190 countries. All these assets are served by more than 111,000 employees. As the annual reports show, after a decrease in 2016, the revenue of BASF started growing again year by year and reached $72.7B in 2018. Only one-third of the BASF shares are held in Germany; the rest belong to British, American and other owners.
33. Royal Ahold Delhaize (Netherlands) - $70.1B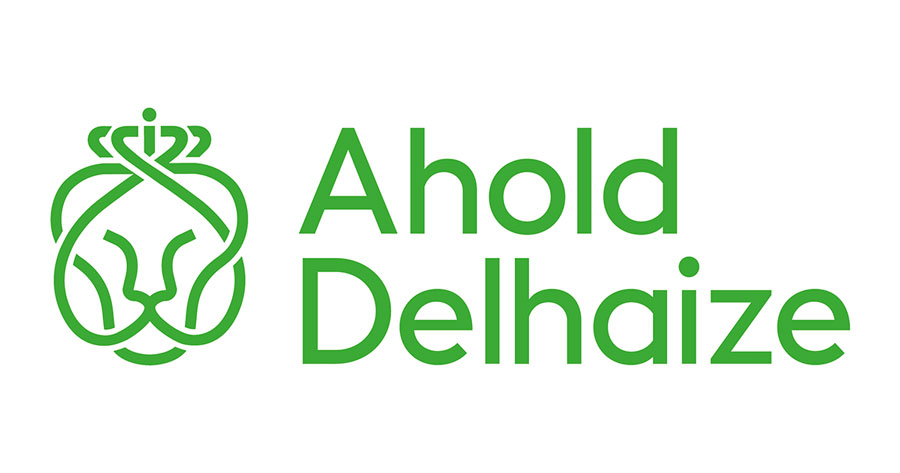 The most prominent Dutch retailer and 21 local brands' owner, Ahold Delhaize, is known and operates in 11 countries, including the US and Indonesia. It employs over 375,000 professionals at around 6,500 stores and together they managed to generate $70.1B in sales in 2018. Ahold Delhaize revenue, $2.04B profits and $40.7B assets make it worth being included in the Global Database's largest European countries rating.
34. Deutsche Post DHL Group (Germany) - $70.5B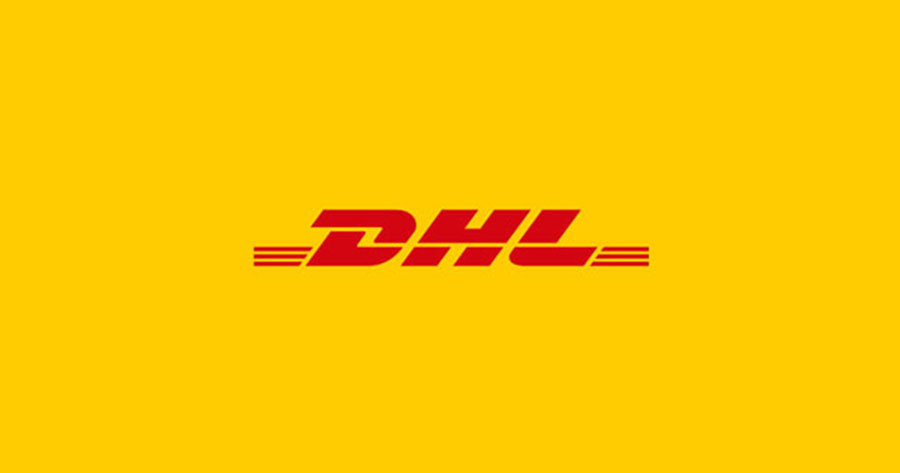 There is hardly anyone in Europe who had never used DHL or at least heard about it. This is an international courier service company, working together with the German national post operator. Deutsche Post DHL Group is present in more than 200 countries and territories and delivers around 61M letters daily in Germany only. Following its emission reduction targets, DHL has ordered 70,000 electric vans and trucks to replace its existing car park gradually. Despite these expenses, 2018 was a successful year for the company - it brought $70.5B in sales.
35. Munich Re Group (Germany) - $70.1B



The Munich Reinsurance Company is one of the largest reinsurers in the world. Its 42,410 employees in four subsidiaries and over 50 international business units managed to generate $70.1B revenue in 2018. Unfortunately, its profits for the same year had fallen drastically - with more than 85%. Munich Re Group is a public company with about 232,000 shareholders, mainly located in Germany, 20% of them being private investors.
36. Société Générale (France) - $69.9B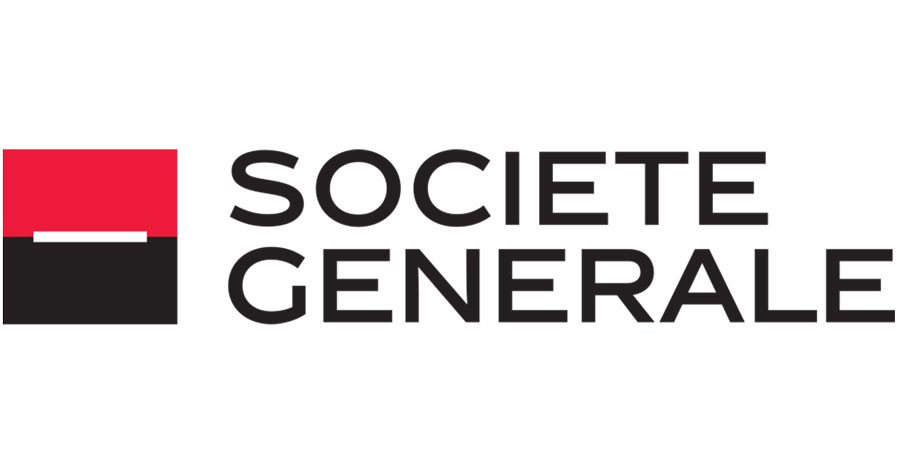 Société Générale is the 6th biggest bank in Europe and the 3rd in France with affiliates in 52 countries: 17 in Africa, 8 in Asia, 26 in Europe, and 2 in South America (namely Brazil). 153,168 employees across these subsidiaries generated $69.9B sales in 2018. This is the reason for Société Générale became a part of our rating of the largest European companies by revenue in 2018 and even enter the TOP-40.
37. ArcelorMittal (Luxembourg) - $86.7B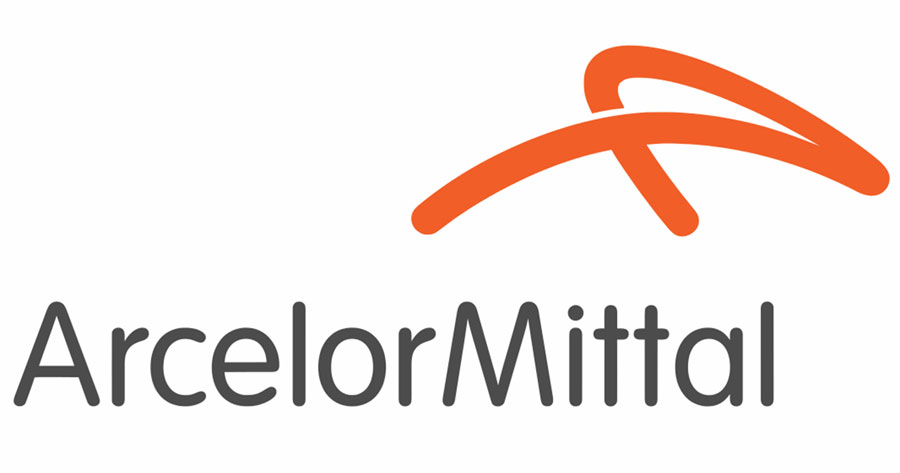 This steel producing corporation is not only the European leader of the respective activity field; it is the largest steel manufacturer in the world. Its 2018 income of $86.7B is smaller than that of the other companies in this rating, but it's enormous for the industry. 90M tons of steel - this is the amount produced by ArcelorMittal in 2016, and this is not the upper limit. There are 14 major plants, operated by the company, and five joint ventures it has a share in.
38. Renault (France) - $66.2B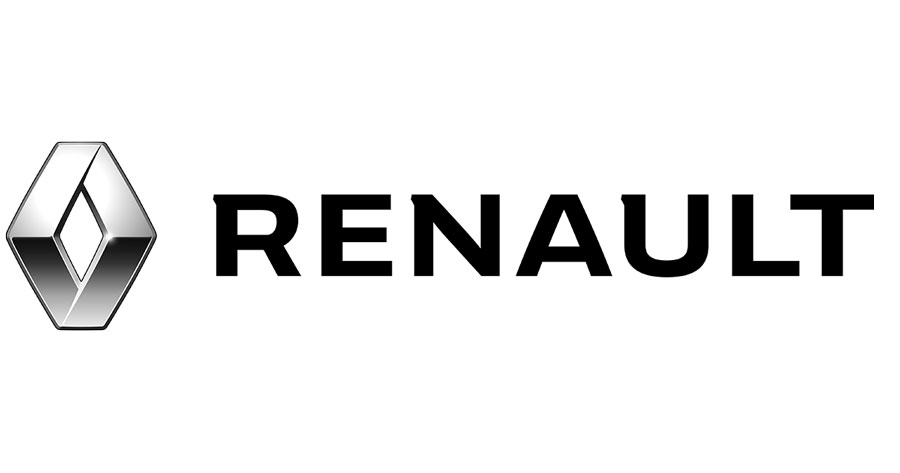 Renault, the world-known car manufacturer, producing cars and vans, is the 2nd biggest automotive industry player in France and the 5th in Europe. Its cars participate in rallying and Formula One and are wearing several titles from different races. Renault's income is constantly growing lately. The fiscal year 2018 was marked with $66.2B annual revenue and $5.8B profits, and it looks like the growth trend will continue.
39. Aegon (Netherlands) - $65.4B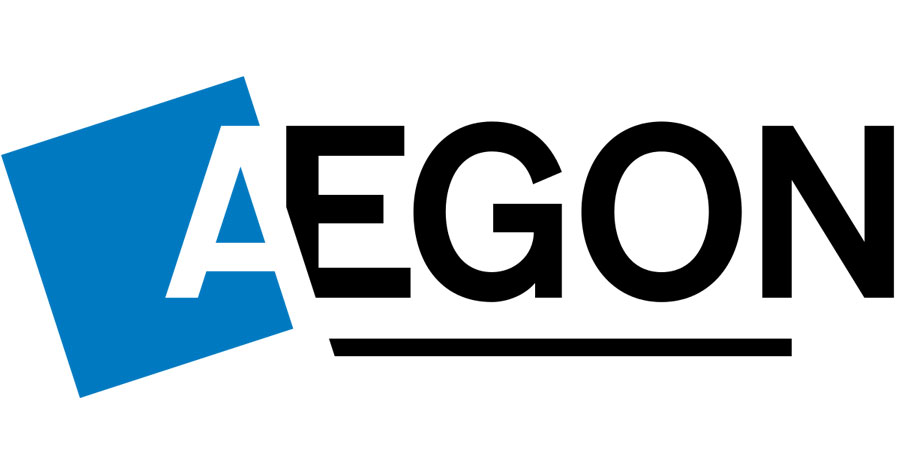 This multinational insurance company is focused on life insurance, pensions and assets management. It employs over 28,000 professionals to provide these services to millions of company's clients all over the world. Aegon has 12 subsidiaries in North America, 8 - in the Netherlands, 6 divisions in the UK and 3 - in Spain, Hungary and Poland. Together they generated $65.4B annual income in 2018. The company is also a shareholder of five enterprises in different countries.
40. Zurich Insurance Group (Switzerland) - $63.9B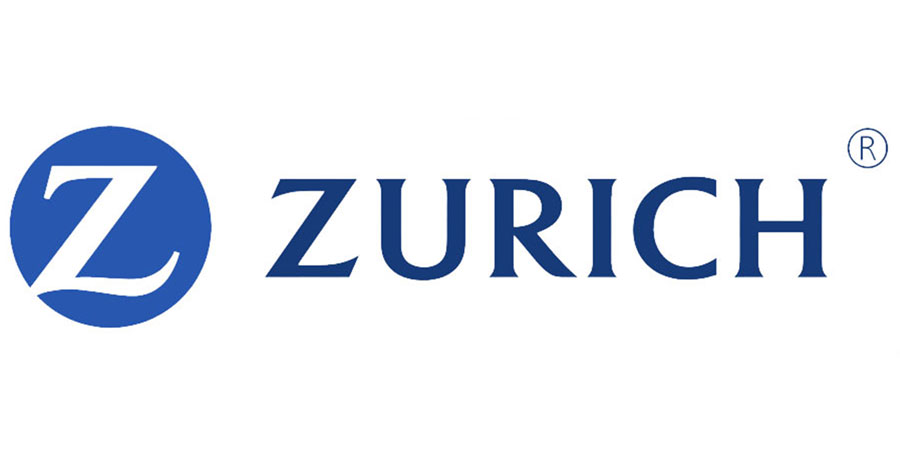 This company is the largest insurer of the so-considered most reliable country in the world, that is just to imagine its reputation in the business world. Displaying an annual figure of $63.9B, Zurich Insurance Group is on the 142nd place in the world by revenue according to the Global Fortune 500 list for 2018. The company operates in over 170 countries and provides its general, life and agricultural insurance services with the help of about 54,000 employees.
41. Aviva (Britain) - $63.9B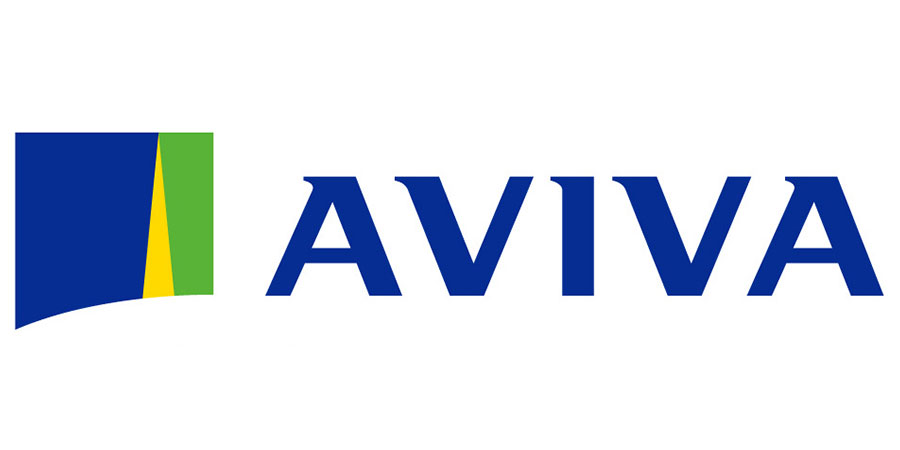 The leading British general insurer, the largest local life and pensions provider and the second biggest general insurer in Canada, Aviva opens the last ten rankings of our list. 30,021 company's employees are serving around 33M clients in 16 countries from Europe, Asia and North America. They reached $63.9B in sales in the fiscal year 2018. Besides being a notorious business player, Aviva is also a football teams' and rugby league sponsor.
42. Equinor (Norway) - $61.2B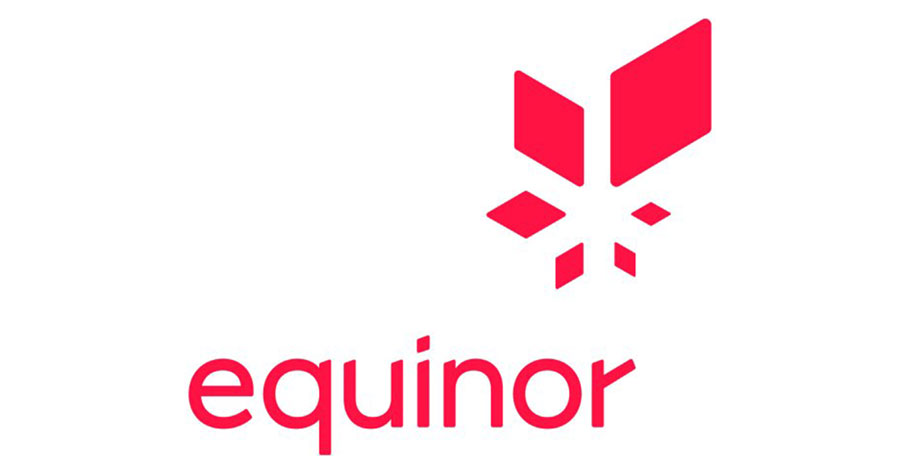 Only 23% of shares of the biggest Norwegian petroleum and wind energy company Equinor ASA are public stock. Its biggest shareholder is the local government. Equinor is in the Top-30 biggest companies in the world by profit. It has been through a recession in 2014 - 2016, but 2017 was a year of return to pre-crisis indicators. As a result, the company finished 2018 with $61.2B annual revenue and $4.6B in profits.
43. Groupe BPCE (France) - $61.1B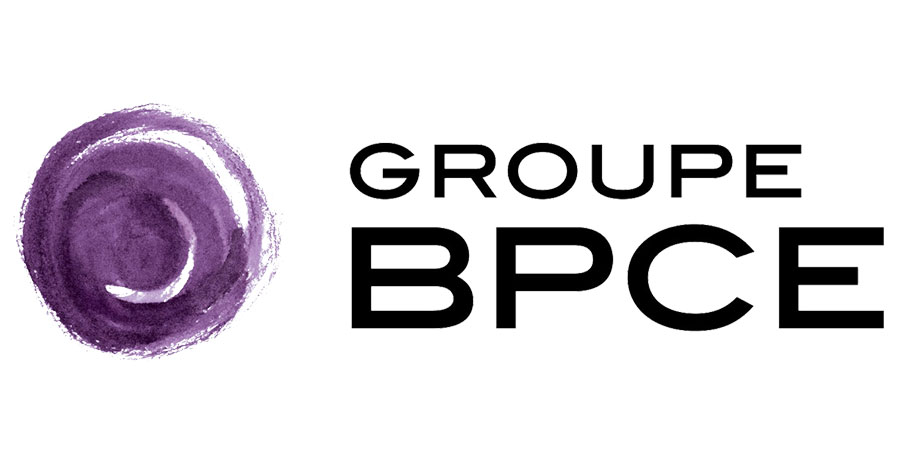 Over 8,200 offices in France, international subsidiaries (including UK and Germany), almost 105,000 employees are all serving over 40M clients. These are just some of the numbers related to the French banking group BPCE. The company offers banking, insurance, pension and real estate services to individuals and legal persons. It generated $61.1B in sales and $3.4B in profits in 2018, which is 13.3% and respectively 22.7% less than the previous year.
44. Unilever (Britain/Netherlands) - $60.5B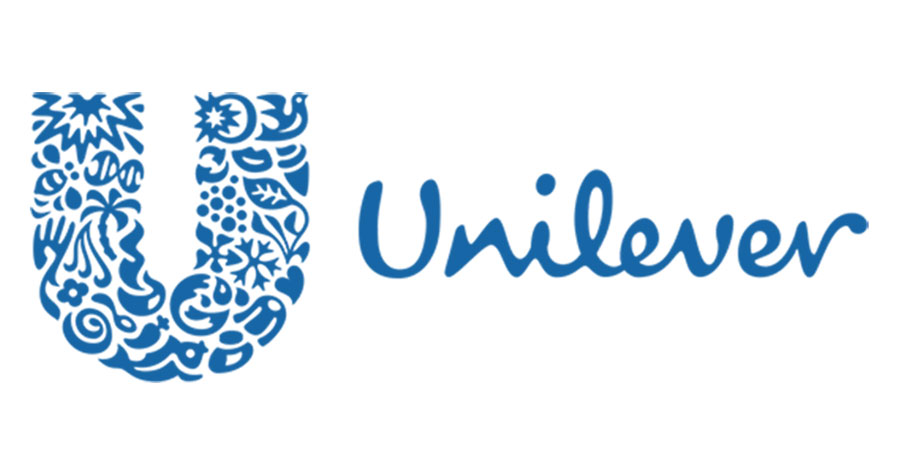 This British-Dutch company, operating in the consumer goods industry, owns more than 400 world-known brands of foods, beverages, personal and home care. The first two products make around 40% of the company's revenue. It reached $60.5B in 2018. The company also got $6.8B in profits in the same year. Unilever is an international company operating across many countries and managing 6 R&D facilities in the UK, the US, Netherlands, India and China.
45. Auchan Holding (France) - $60B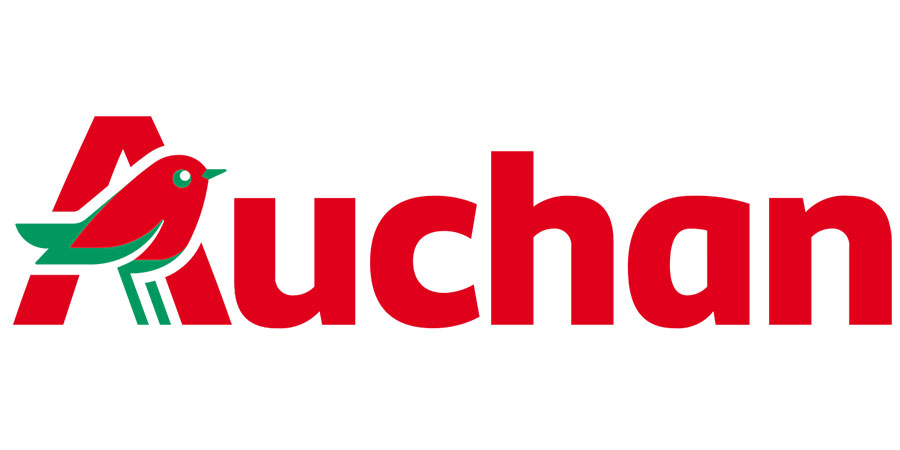 In the last 12 years, Auchan withdrew its operations from two countries only - Morocco and Dubai. Now it has branches in 16 countries, including France, that operate 639 hypermarkets and 2,874 supermarkets in total. Served by over 341,000 professionals, these generated a $60B annual revenue and $310M profits in 2018. This allowed Auchan to be ranked 45th in our Top-European countries by revenue in 2018.
46. Vodafone Group (Britain) - $59.8B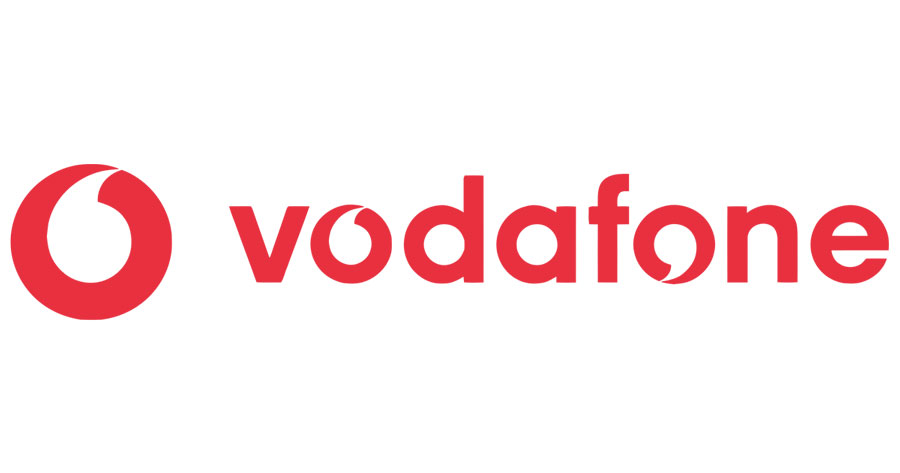 With its 331M mobile customers, Vodafone is the world's fourth-largest mobile operator group by the number of clients after those from China and India. This international telecommunication group operates own and partner networks in 25 and 47 countries respectively. Its corporate division is serving enterprises in 150 countries. Together they earned $59.8B in revenue and $2.6B in profits in 2018.
47. Telefonica (Spain) - $58.6B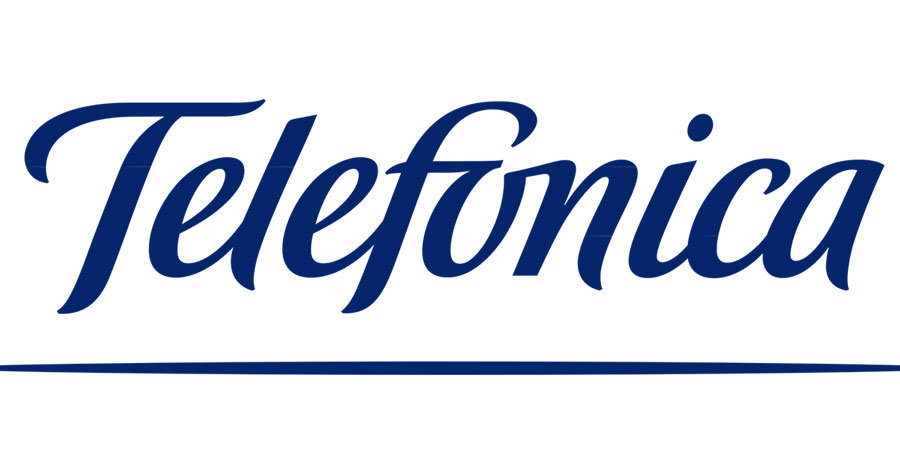 Telefonica is yet another world's "supermajor" in telecommunication (as a mobile network provider and telephone operator) with a $58.6B annual revenue as of 2018. 100% of its shares are public. It operates in Europe and the Americas, being the second biggest company in Spain and Mexico and the biggest in Chile, Peru, Brazil and Venezuela. More than 123,000 employees serve Telefonica's clients all over the world.
48. Roche Group (Switzerland) - $56.6B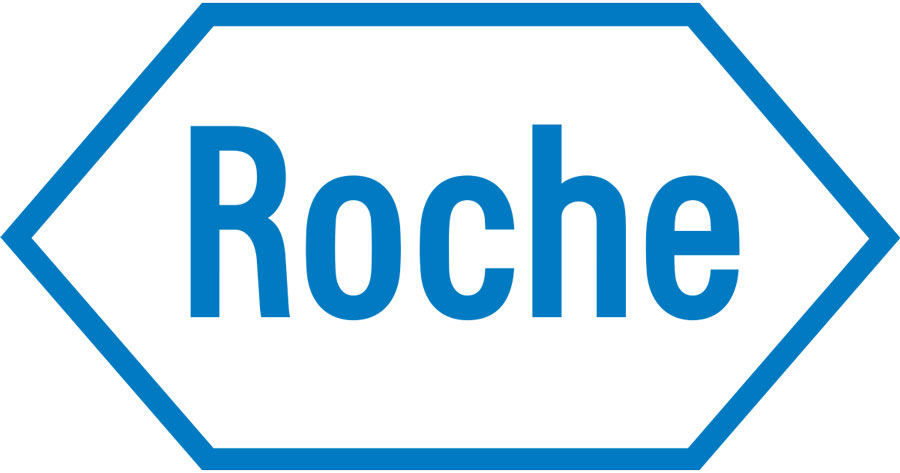 The Swiss healthcare company F. Hoffmann-La Roche AG has a long history and perfect reputation in pharmaceuticals and diagnostics fields. It's mostly known for its virus', metabolic diseases' and cancer treatment. Roche is the 3rd biggest pharmaceutical company in the world by market share after Pfizer and Novartis. It ended the fiscal year 2018 with $56.6B in sales and $8.8B in profits. The company employs almost 94,000 professionals.
49. Anheuser-Busch InBev (Belgium) - $56.4B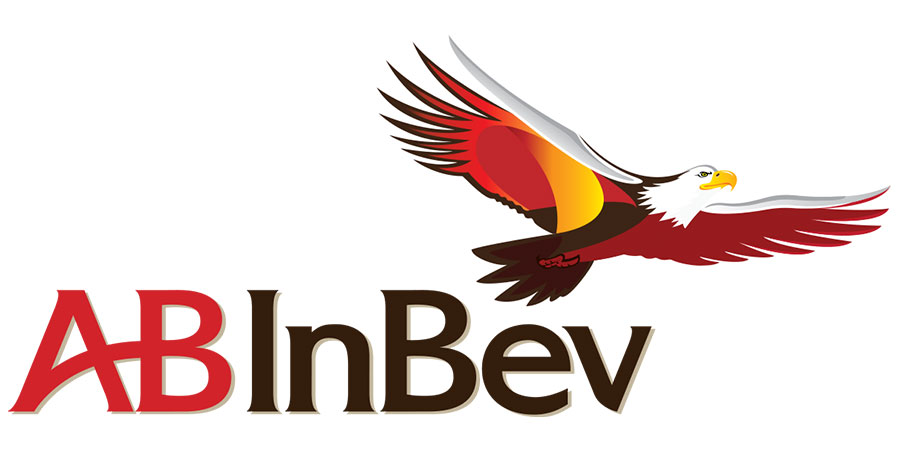 The biggest brewer in the world, AB InBev from Belgium, made $56.4B sales in 2018. Thus it secured itself a place in our rating of the largest European companies for the same year. The company owns around 400 beer brands, including such famous ones as Corona, Budweiser and Stella Artois. Almost 183,000 employees are working for the company all over the world and generate impressive revenues, like that of 2018 - $56.4B.
50. ING Group (Netherlands) - $56.3B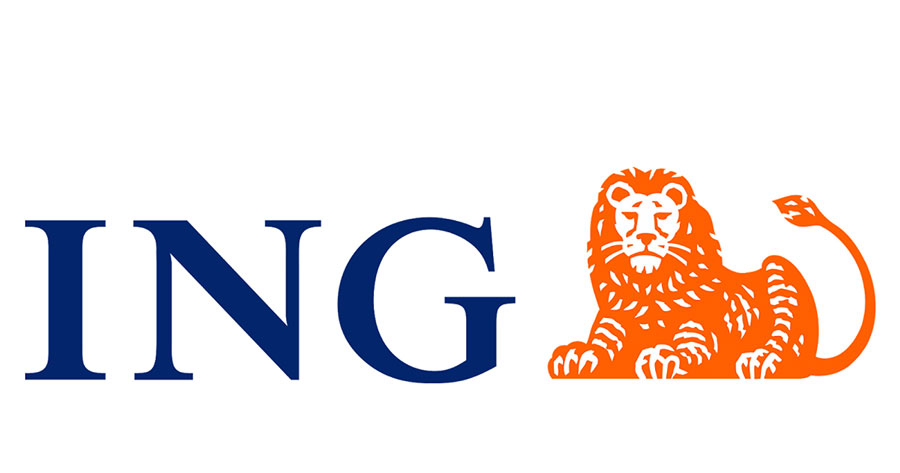 ING Group operates internationally and has offices in 13 countries in Europe, Asia and the Americas. ING is continuously increasing its financial performance. It acquired 17 banking, insurance and assets management companies since the day of its foundation. Now ING has over 37M clients across 40+ countries who are served by more than 54,300 employees and generated $56.3B in sales in 2018.
[[find-out]]