Germany is one of the top powerhouses in Europe with a highly developed social market economy. However, in 2019, according to Destasis, Germany hit the lowest economy expansion since 2013 - only 0.6%. Although the manufacturing sector has been the least performer in 2019, the country maintained its momentum and leading position in exports.
The country is one of the most outstanding exporters of precision parts, electronic and electrical equipment, vehicles, pharmaceuticals, food and other income items. Moreover, many specialized wonder products result from the SME arch - Mittelstand accounting for almost a third of total exports. We at Global Database compiled this list of top 50 companies in Germany by sales in 2019 to provide you a quick look at the German business landscape.
1.Volkswagen AG - $275.2B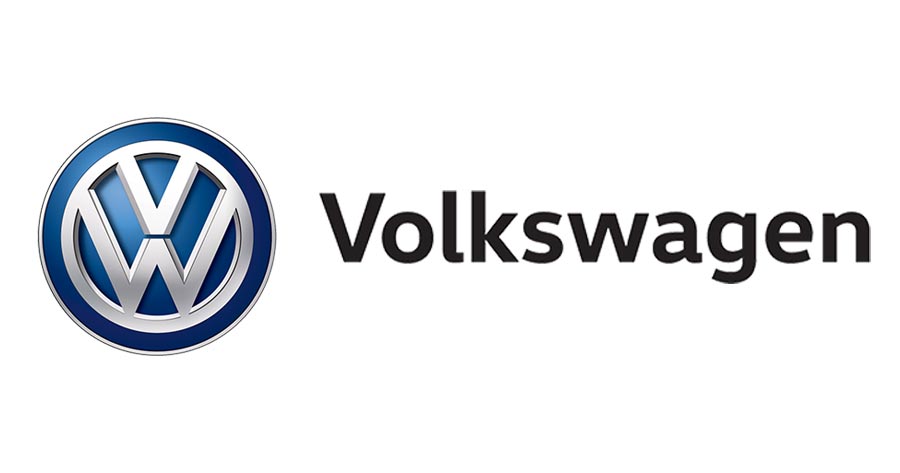 Volkswagen AG (further Volkswagen) leads our list of top 50 companies in Germany by sales in 2019 with a prominent $272.5B mark. Aside from taking the charge, and also known as Volkswagen Group on the international stage, Volkswagen focuses its efforts on designing, manufacturing and distributing passenger and commercial vehicles, motorcycles and proprietary engines. Additionally, they offer financing, leasing and fleet management services whilst keeping the title of largest automaker by sales even in 2019.
2.Daimler AG - $189.2B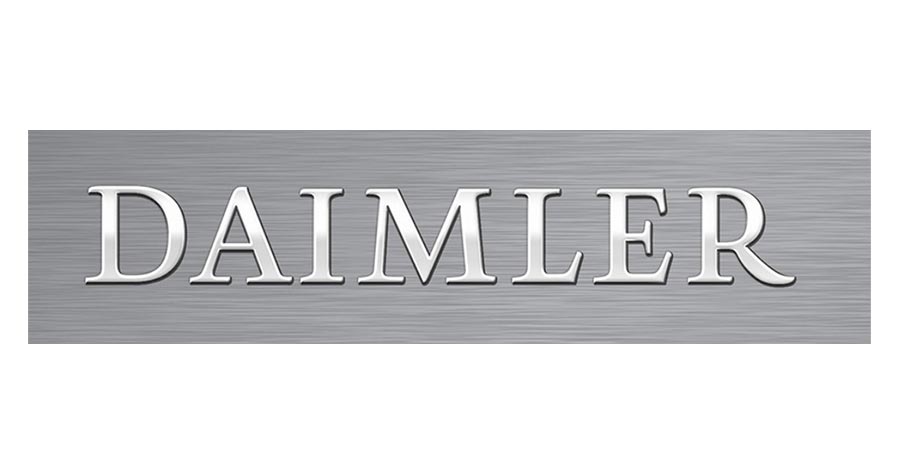 Daimler AG (further Daimler) is the second contender on our list and is better known as the trusty Mercedes-Benz. It is chiefly preoccupied with automotive products: cars, busses, trucks and motorcycles under several brands, however, similar to Volkswagen it equipped itself with a financial services arm under the name of Daimler Financial Services. Daimler originates from the merger of Benz & Cie and Daimler Motoren Gesellschaft. In 2019, the business reported $189.2B in sales.
3.Allianz SE - $122.4B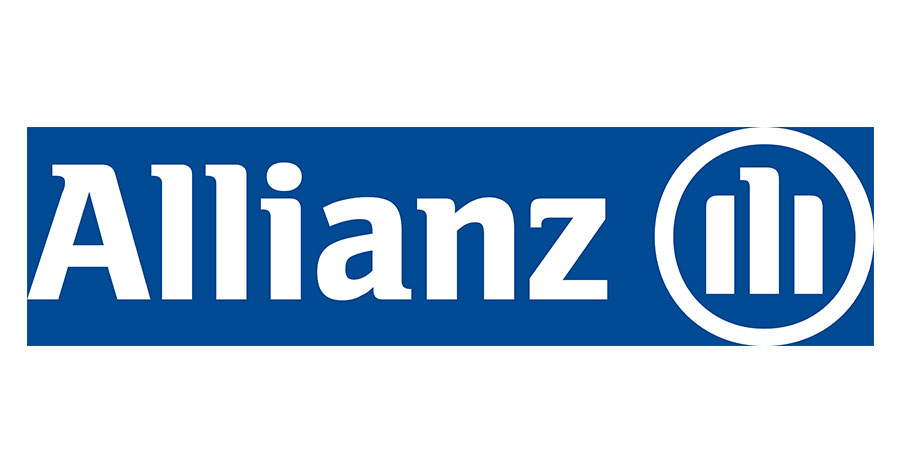 Allianz SE (further Allianz) is a multinational financial services company primarily focused on offering high-quality insurance and asset management. While Allianz is third on our top 50 companies in Germany reporting $122.4B in sales, it secured the 25th rank in the Forbes top 2020 by boasting an extensive $1,183.5B in assets comprising PIMCO, Allianz Global Investors and Allianz Real estate. Allianz's network stretches over 70 countries directed by the main hub in Munich.
4.Bayerische Motoren Werke AG - $116.6B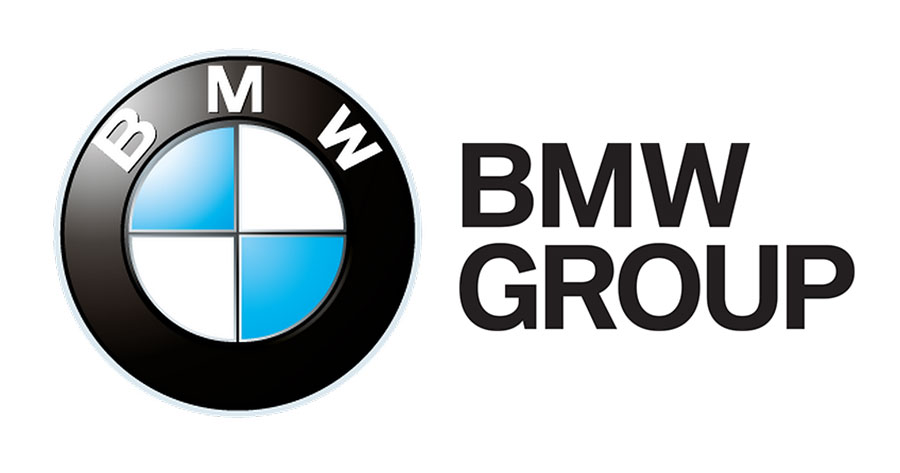 Bayerische Motoren Werke AG (further BMW) is another German automotive manufacturer pushing luxury vehicles and motorcycles out from the conveyor belt. BMW started out in 1916 as an aircraft engine maker but the production stalled due to the ban imposed after the war resuming it only amidst the world war 2 and the joint venture BMW-Rolls Royce in the 90s. At the dawn of 2019, BMW managed a feat of $116.6B in sales.
5.Siemens AG - $97.4B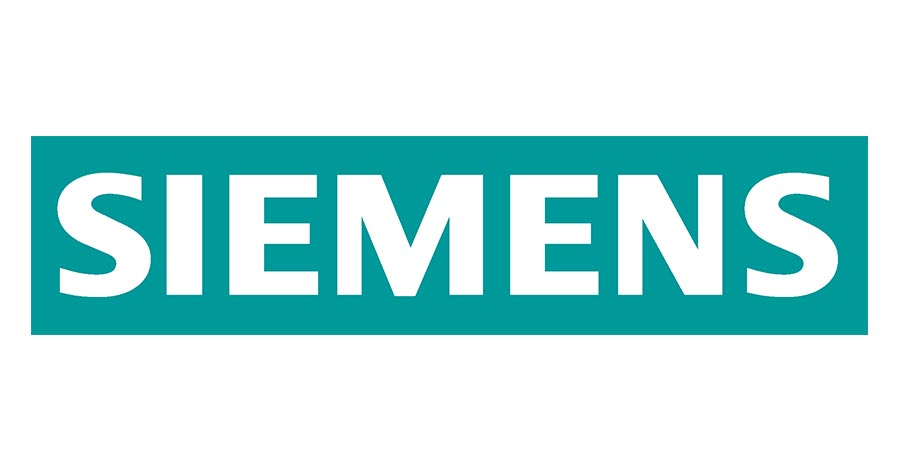 Siemens AG (further Siemens) is a multinational conglomerate company comprising multiple divisions advancing the brand name in their respective fields. Amongst them the chief divisions are Industry, Energy, Healthcare, and Infrastructure & Cities. Siemens has an impetuous portfolio of products, the most profitable being its industrial automation followed by the medical diagnostics equipment generating approximately 12 percent of the total sales. Siemens communicated $97.4B in sales for its operations in 2019, thusly making it into the top 5 largest companies in Germany by sales in 2019.
6.Deutsche Telekom AG - $90.1B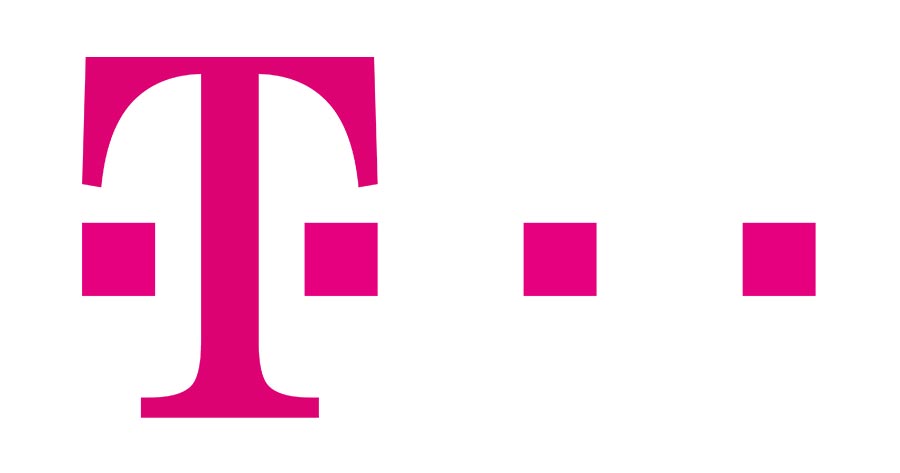 Deutsche Telekom AG (further DT) is a telecommunications company formed in 1995 by the privatization of Deutsche Bundespost Telekom, one of the three entities that were split from Deutsche Bundespost in 1989. DT has over 30 international subsidiaries where it holds substantial or major shares. DT telecommunications products include: fixed-line, mobile phone, broadband, digital television & media, IT services which have helped DT achieve $90.1B in sales in 2019.
7.Deutsche Post AG - $70.9B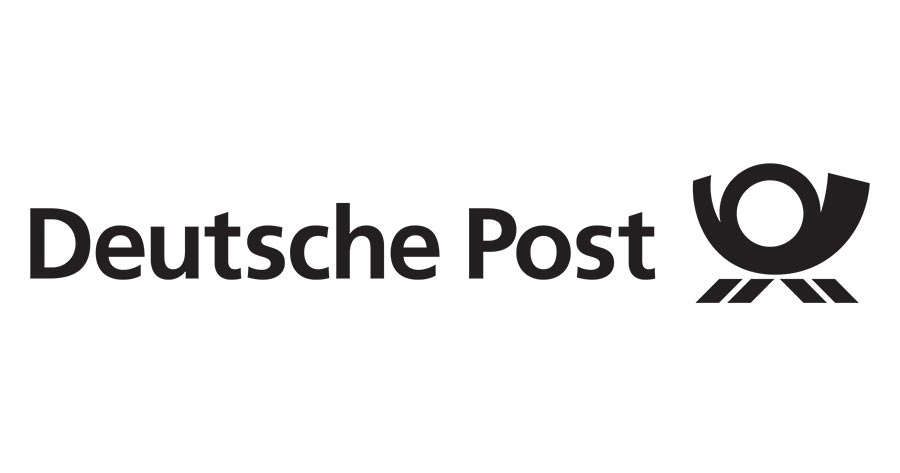 Deutsche Post AG, operating under the trade name Deutsche Post DHL Group, is a multinational package delivery and supply chain management company. As you may infer, its predecessor is the Deutsche Bundespost split and eventual privatization. The express division, better known as DHL, is a wholly owned subsidiary present in 195 countries. Numerous acquisitions down the road have helped Deutsche Post expand its business area and culminate into $70.9B in sales as of 2019.
8.BASF SE - $66.5B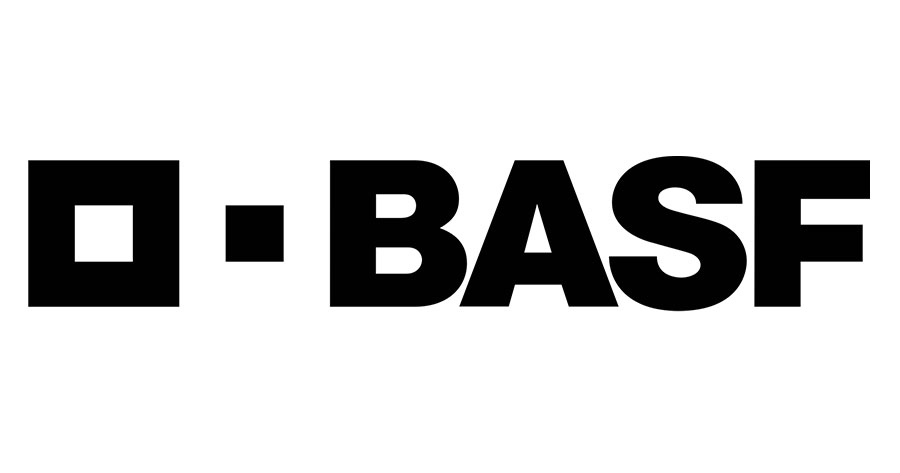 BASF SE (further BASF) is a multinational company dealing in chemicals spread across 6 business segments: chemicals, plastics, performance products, functional solutions, agricultural solutions, and oil and gas. The BASF group has its brand stretched through subsidiaries and joint ventures in over 80 countries with almost 400 production sites on all continents. Even if it was surpassed as the largest chemical producer in the world, BASF ranks 107 on Forbes top 2020 and 8th on our top 50 companies in Germany by sales with an impressive $66.5B in sales in 2019.
9.Bayer AG - $49.9B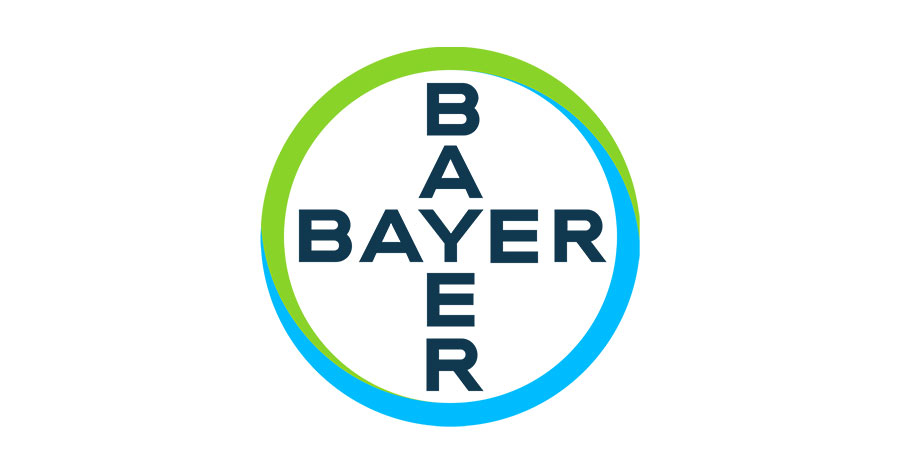 Bayer AG (further Bayer) is a multinational pharmaceutical and life sciences company headquartered in Leverkusen. Their history started in 1863 as a drug and dye factory, followed by the successful synthesization of the revolutionary aspirin and other additions to the medical world. On the corporate front, Bayer has separated its operational and strategic managements under 4 core businesses: pharmaceuticals, consumer health, crop science, animal health. In 2019, Bayer successfully achieved $49.9B in sales, justly receiving the 9th position on our top 50 companies in Germany by sales.
10.Continental AG - $49.8B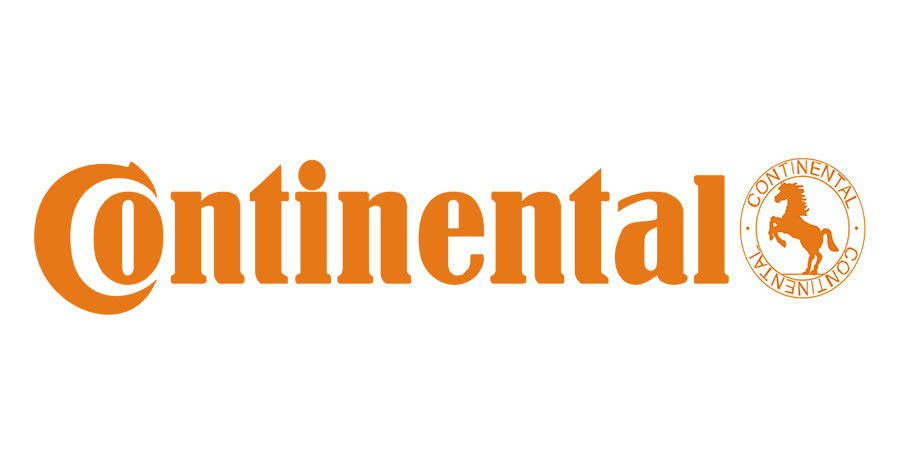 Continental AG (further Continental) is an automotive parts manufacturer headquartered in Hanover. Amongst the several products leaving their production sites, Continental is the fourth-largest tire manufacturer in the world. Founded in 1871 and producing rubber, it found its success in the development and production of plain tread and eventually grooved tires. Five divisions make up Continental: Chassis and Safety, Powertrain, Interior, Tires and ContiTech. In 2019, this tire powerhouse has reported $49.8B in sales.
11.E.ON SE - $45.9B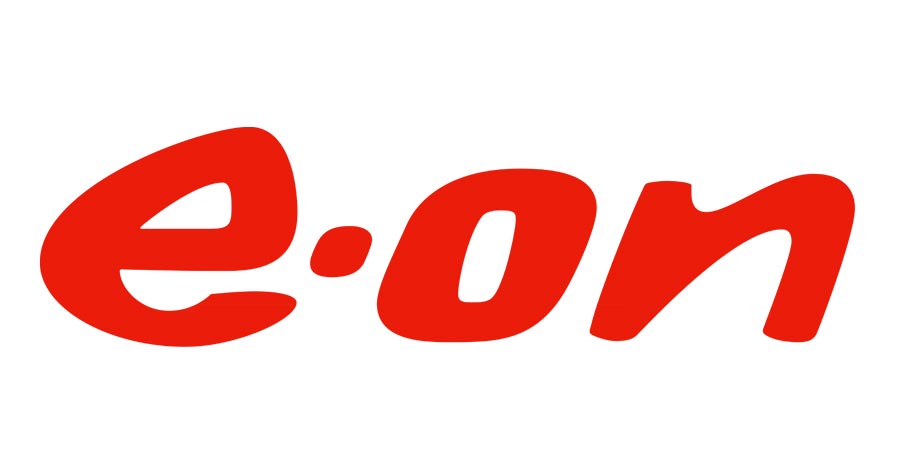 E.ON SE (further E.ON) is an electric utility company based in Essen and runs the world's largest investor-owned electric utility service providers. While the greek name translates as 'age', it is a rather young blood in the corporate world as it was founded in 2000 through the merger of VEBA and VIAG. E.ON's operations are stretched across three business areas: Customer solutions, Energy Networks, Renewables. By the end of 2019, E.ON achieved $45.9B in sales.
12.ThyssenKrupp AG - $44.7B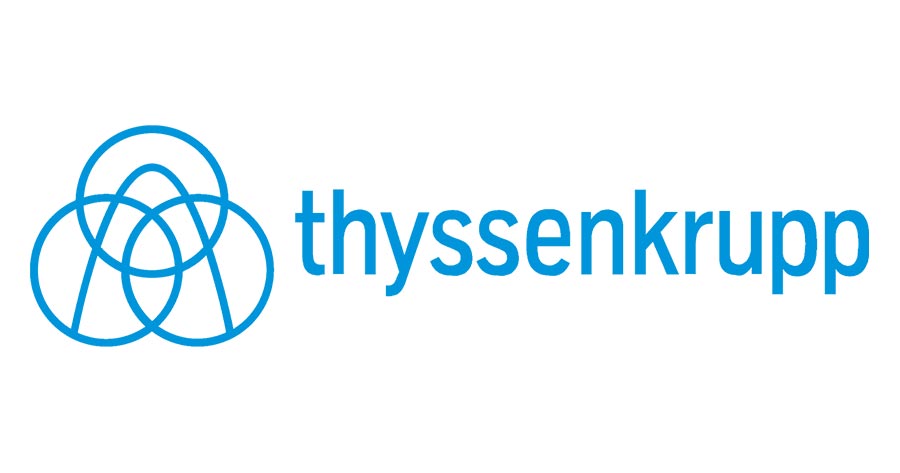 ThyssenKrupp AG (further ThyssenKrupp) is a multinational conglomerate concentrated on industrial engineering and steel production. It ranks 35th-largest steel producer. ThyssenKrupp is also a young blood created by the merger of Thyssen AG and Krupp. In addition to being excellent in steel producing it boasts a stacked product portfolio ranging from machines and industrial services to high-speed trains. Its subsidiary ThyssenKrupp Marine Systems manufactures various types of boats for the German and foreign navies. In 2019, ThyssenKrupp's selling transactions generated $44.7B.
13.Talanx AG - $43.6B
Talanx AG (further Talanx) is a multinational financial services company, headquartered in Hanover, and present in well over 150 countries worldwide. As a multi-brand provider, Talanx Group operates in the insurance and financial services sector. The various brands under Talanx's banner are spread out across 4 business segments: Industrial Insurance, Private and Commercial Lines Germany/International, Property/Casualty Reinsurance. For the year 2019, their deals amounted to 43.6B.
14.Deutsche Lufthansa AG - $40.8B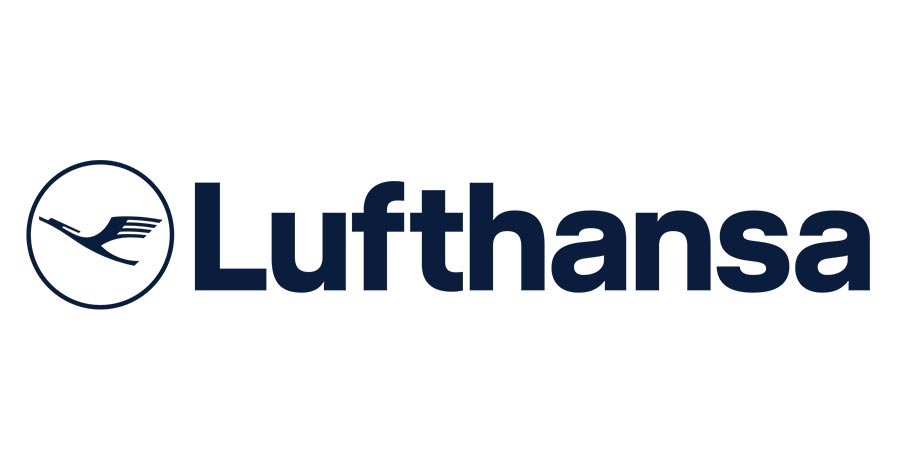 Deutsche Lufthansa AG (further Lufthansa) is the largest German airline, and when taking into account all of its subsidiaries ranks as the second largest airline in Europe based on passengers carried. It is one of the founding fathers of the world's largest global airline alliance - Star Alliance. In addition to carrier services, Lufthansa owns several aviation-related companies providing catering, repair and maintenance services. Closing 2019 on a $40.8B sales mark, it scores the 14th place in our top 50 companies in Germany list.
15.Fresenius SE & Co. KGaA - $39.6B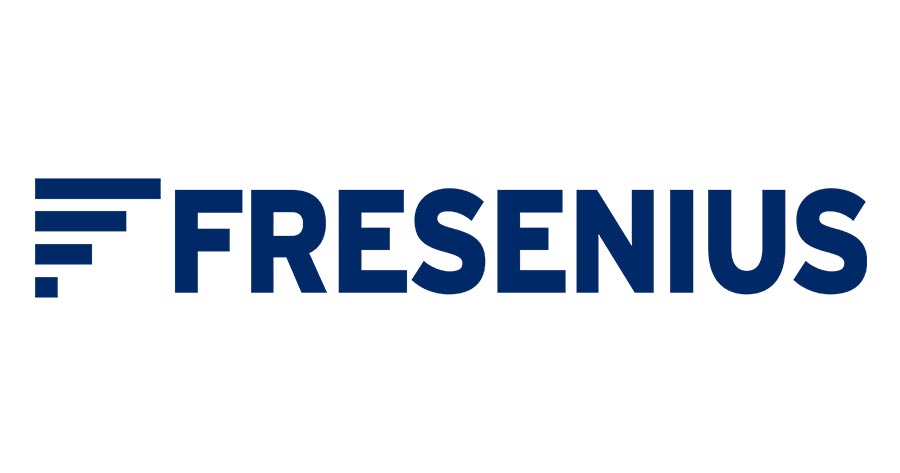 Fresenius SE & Co. KGaA (further Fresenius) is a healthcare company chiefly dealing in dialysis, a very important service for people with renal dysfunctions, and management, engineering of healthcare facilities. On the structure front, Fresenius is divided in 4 business segments as follows: Medical Care, Helios, Kabi, Vamed. Their 295,200 employees alongside excellent medical services have immensely contributed to the generation of $39.6B in sales across 2019.
16.Deutsche Bank AG - $37.7B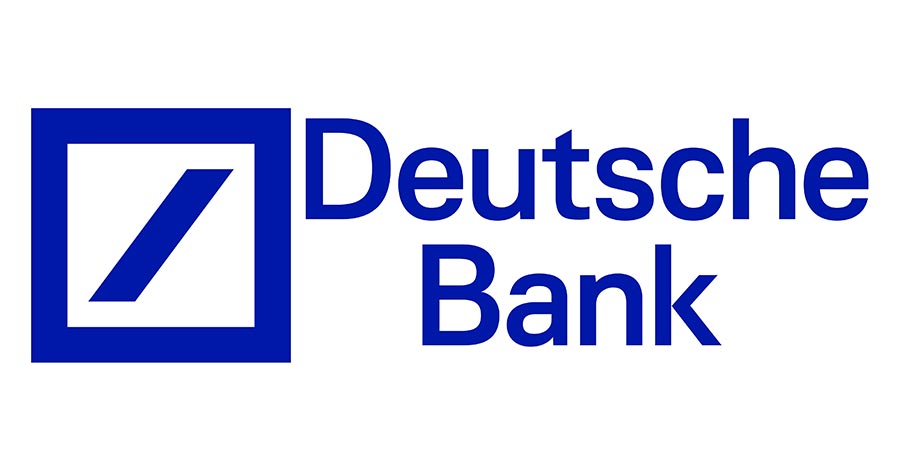 Deutsche Bank AG (further Deutsche Bank) is a multinational investment bank and financial services company founded in Berlin in 1870 in the scope of financing foreign trade and bolstering German exports. Deutsche Bank's network is present in well over 58 countries with a more influential presence in Europe, the Americas and Asia. The company labels itself as a universal type bank projecting three major divisions: Private & Commercial Bank, the Corporate & Investment Bank, and Asset Management. Deutsche Bank closed 2019 on $37.7B in sales, and a whopping $1,636.2B in assets.
17.Munich Re Group - $36.1B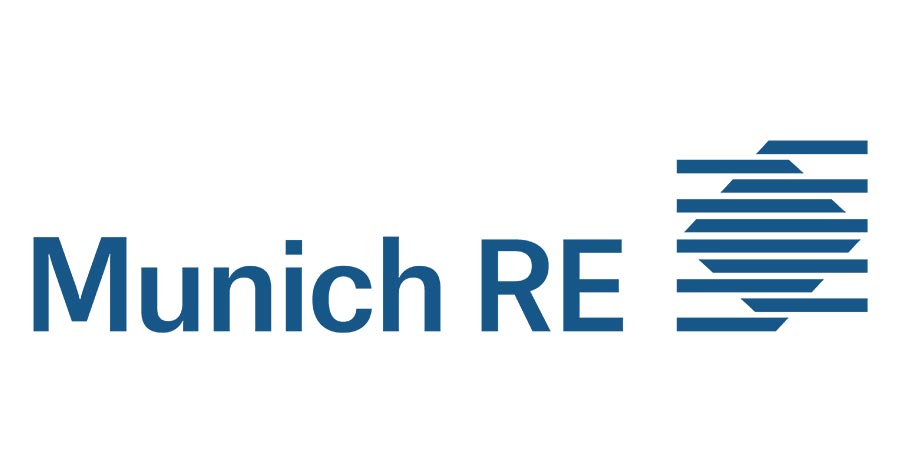 Munich Re Group (further Munich Re) is a reinsurance company founded back in 1880. Under its subsidiary, ERGO, Munich Re has classified itself as one of the world's largest leading reinsurers. The company's rich history goes back to 1880, followed by the harsh years of both wars. Besides being an ace in reinsurance business, the Group also does asset management through MUNICH ERGO AssetManagement GmbH (MEAG) founded in 1999. Having achieved $36.1B in sales as of 2019, Munich Re ranks 17 on our top 50 companies in Germany by sales in 2019.
18.SAP SE - $31.1B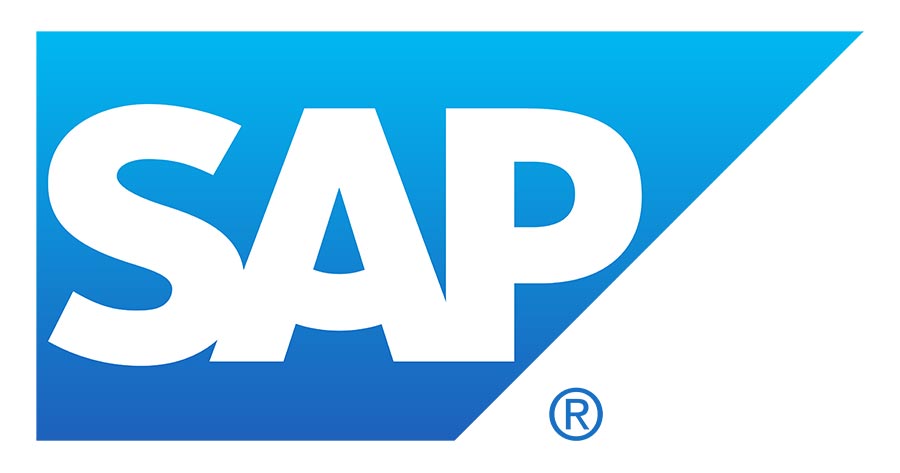 SAP SE (further SAP) is a multinational software corporation fixated on creating enterprise software, which manages business operations and customer relations. Its enterprise resource planning (ERP) software may ring a bell or two. SAP was founded in 1972 by the hands of 5 ambitious IBM engineers eventually snowballing further down the enterprise slope. However, it's not only the big players that can access its services. Through SAP PartnerEdge, small and medium businesses (SMEs) can also enjoy their resources and program benefits. All in all, SAP's deals for 2019 amounted to $31.1B.
19.Metro AG - $29.8B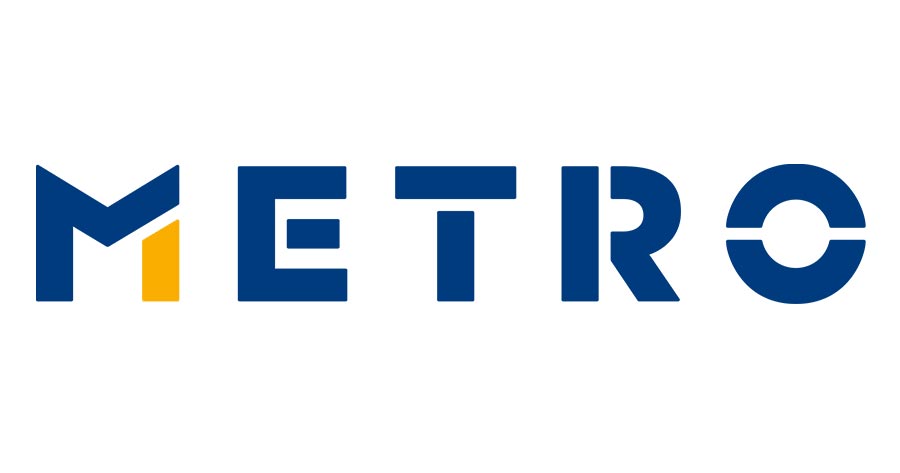 Metro AG (further Metro) is a multinational wholesale business operating primarily cash and carry stores under the Metro brand. In some European countries, it uses the Makro brand. At the time of writing, the Metro network comprises around 670 stores in European and Asiatic countries. The company was established in 1963, with the opening of the first hypermarket in Essen by the Ernst Schmidt and Wilhelm Schmidt-Ruthenbeck brothers. In 2019, the wholesale club has emptied its rafts in exchange for almost $29.8B, thusly ranking 19th in our top companies in Germany by sales in 2019.
20.Adidas AG - $25B
Adidas AG (further Adidas) is a multinational company in the apparel and accessories industry. While not first on our top 50 list, it is the largest European sportswear manufacturer and second place in the world, after Nike. The company was founded by Adol Dassler, later joined by his brother, in 1924, which was experimenting with replacing heavy metal spikes with canvas and rubber. The three stripes branding bought for 1,600 Euros and two bottles of whiskey, has propulsed Adidas ahead of the game. In 2019, Adidas sold $25B worth of products.
21.Ceconomy AG - $23.9B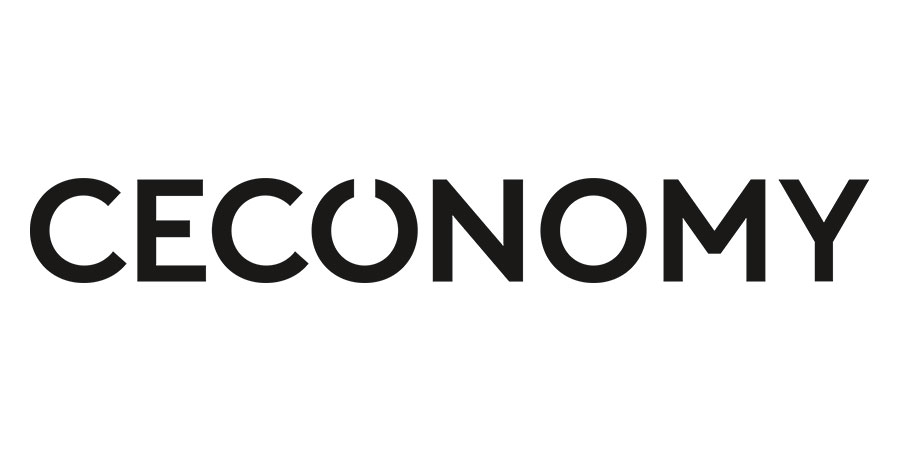 Ceconomy AG (further Ceconomy) is a consumer electronics retailer and is the result of the 2017 Metro Group demerger into a separate company alongside the food retail division due to the businesses being better off as developing separately. Ceconomy is, however, the largest European consumer electronics retailer through Media-Saturn-Holding and is not stopping on acquiring additional subsidiaries to further its goal. As it stands, the business reported $23.9B in sales in 2019.
22.Henkel AG & Company, KGaA - $22.5B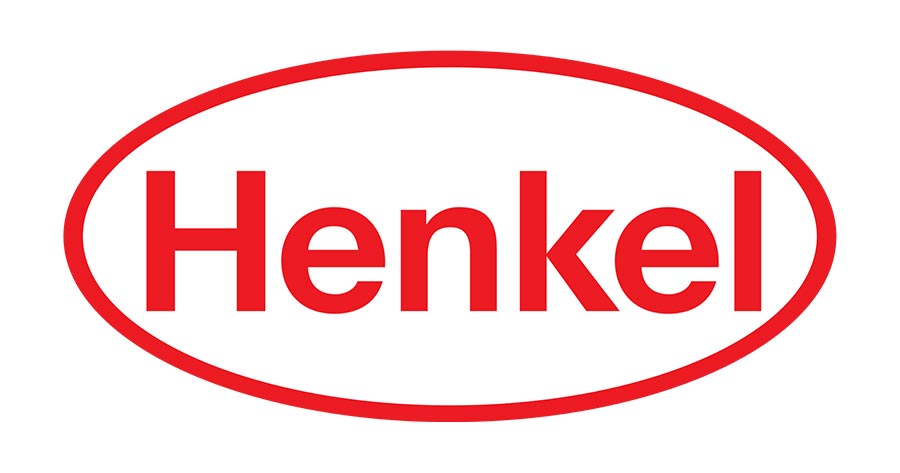 Henkel AG & Company, KGaA (further Henkel) is a chemical and consumer goods company headquartered in Dusseldorf. Henkel is active on both the consumer and industrial sector front. It was founded in 1876 by a science oriented merchant aided by two partners, with the first creation being a universal silicate detergent. The company is divided into three operating business units: Adhesive Technologies, Beauty Care, and Laundry & Home Care. Each holding top positions in their respective markets. Henkel achieved $22.5B in sales in 2019.
23.EnBW Energie Baden-Württemberg AG - $22.3B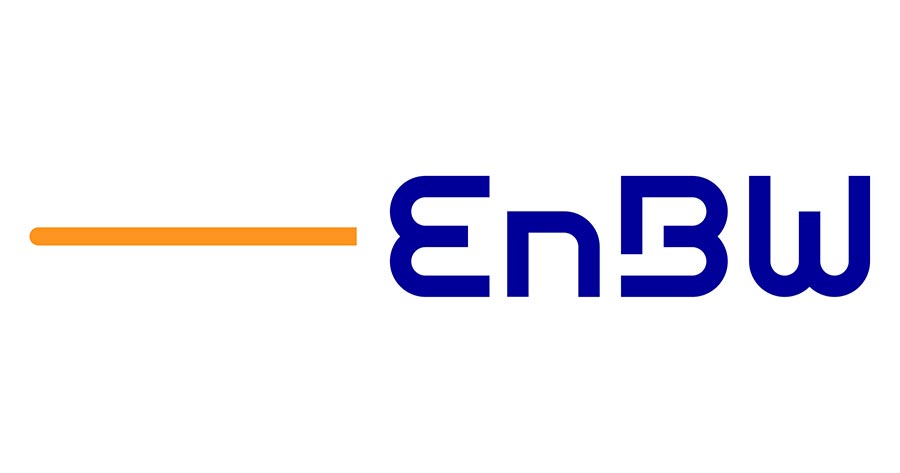 EnBW Energie Baden-Württemberg AG (further EnBW) is an electric utilities company, headquartered in Karlsruhe, primarily serving the Baden-Württemberg state. EnBW was founded in 1997 by the merger of two utilities companies, followed by two additional M&A operations. It is an active sponsor of several sports clubs. EnBW owns 14 power plants facilities and 3 power line spans. In 2019, their jolts of electricity and other products brought in $22.3B worth of sales.
24.TUI AG - $21.6B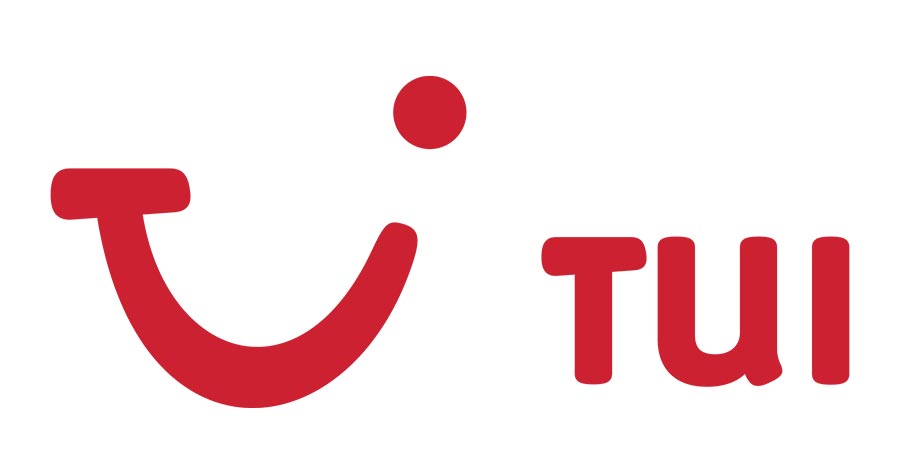 TUI AG (further TUI) is a multinational travel and tourism company and the largest one at that in the world. The Group owns several travel agencies, hotels, airlines, cruise ships and retail stores accelerating the brand dissemination. TUI is also in the possession of the largest holiday fleet in Europe, five airlines. Interestingly, its origins stem from the industrial and transportation company Preussag AG, which initially was a mining company. TUI's majestic airline fleet counts 136 aircrafts. The company closed 2019 on a $21.6B sales mark.
25.BayWa Aktiengesellschaft - $19.1B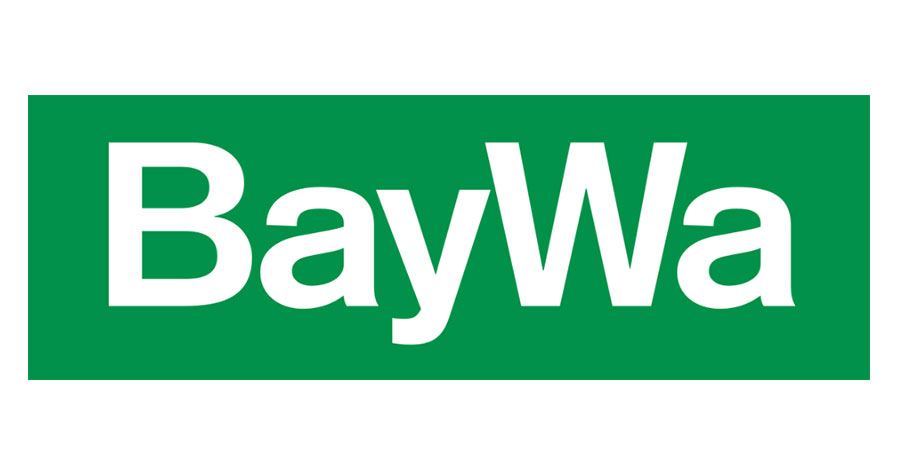 BayWa Aktiengesellschaft (further BayWa) is a retail and agribusiness conglomerate operating under three main sectors: agriculture, building materials and energy alongside several services aimed at supporting them. BayWa Group has spread its influence in 14 countries chiefly in Europe with the farthest being Australia. Apart from advancing their business quota, BayWa has been involved in numerous humanitarian projects with the aim of enhancing the life of people from underprivileged areas. BayWa business prowess and elegant philanthropic support generated $19.1B in sale transactions, closing top 25 largest companies in Germany by sales.
26.Merck KGaA - $18.1B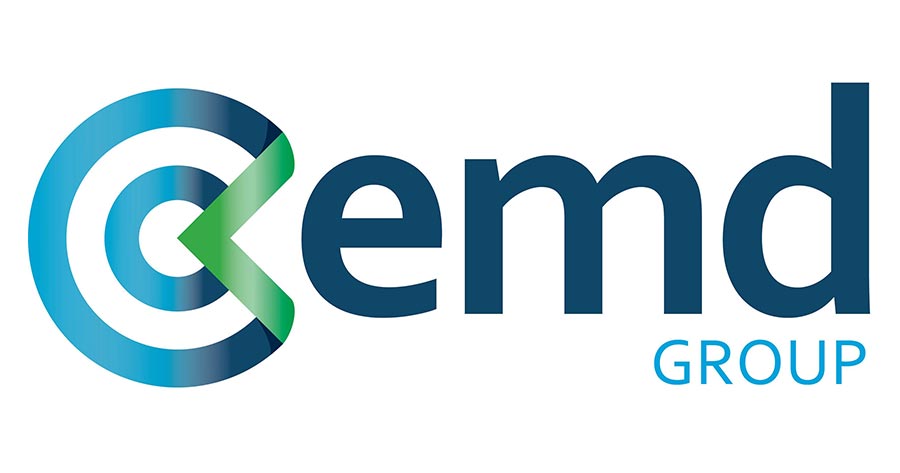 Merck KGaA (further Merck) is a multinational sciences and technology company headquartered in Darmstadt. Merck operates on all continents with an active presence in more than 60 countries. Its core businesses are healthcare, life science further divided into bioscience, lab solutions, and process solutions, and lastly performance materials such as liquid crystals, pigments and cosmetics, and semiconductors. Merck's history goes as far back as the 17th century with an apothecary taking over a pharmacy in Darmstadt. Today, Merck is a pioneer in many markets and in 2019 achieved $18.1B in sales.
27.Schaeffler Technologies AG & Co. KG - $16.1B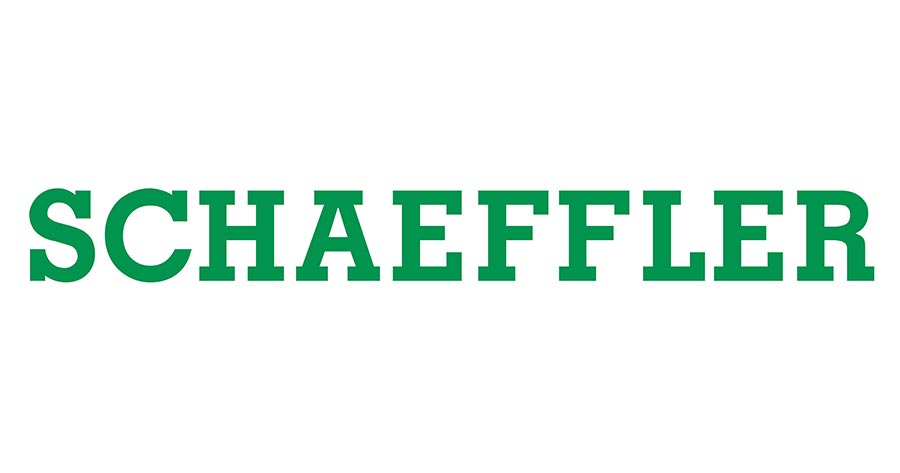 Schaeffler Technologies AG & Co. KG (further Schaeffler) produces precision parts for automotive, aerospace and industrial uses. It was primarily focused on manufacturing rolling element bearings before 2015, but has since extended its portfolio of products and services. Schaeffler's history began in 1883 with the revolutionary machine design that allowed steel balls to be grounded to an absolutely round state. The following years involved patents, acquisitions and brought the company to where it is today. INA, FAG, LuK are the three main brands of the Group. All in all, Schaeffler's deals in 2019 amounted to $16.1B.
28.RWE AG - $14.7B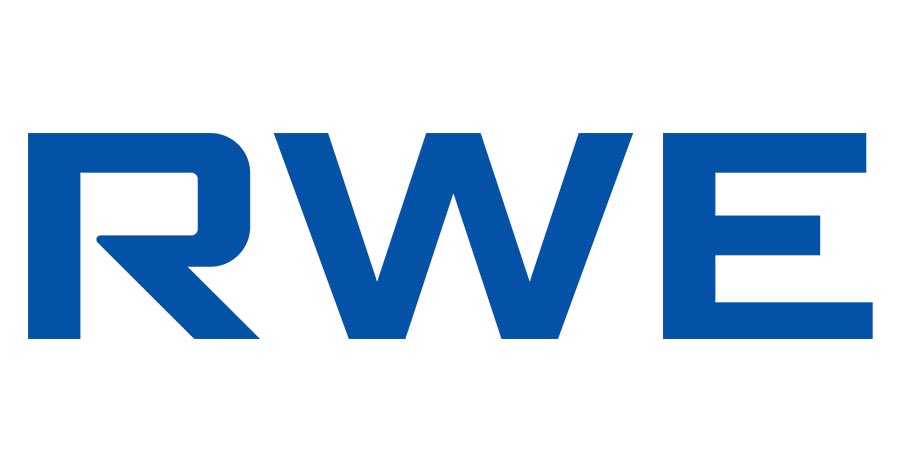 RWE AG (further RWE) is an electric utilities company based in Essen. It operates mainly in Germany, the Netherlands and the UK supplying electricity and gas to respectively 20 million and 10 million consumers. RWE comes in second place as the largest electricity producer in Germany. At one point in time it owned United States' largest investor-owned water utility but divested in 2008. RWE has been involved in a long-sided battle with climate activists in the scope of preserving a forest, and partly due to the company operating the largest coal power station in Europe. In 2019, RWE's sales amounted to $14.7B.
29.Evonik Industries AG - $14.7B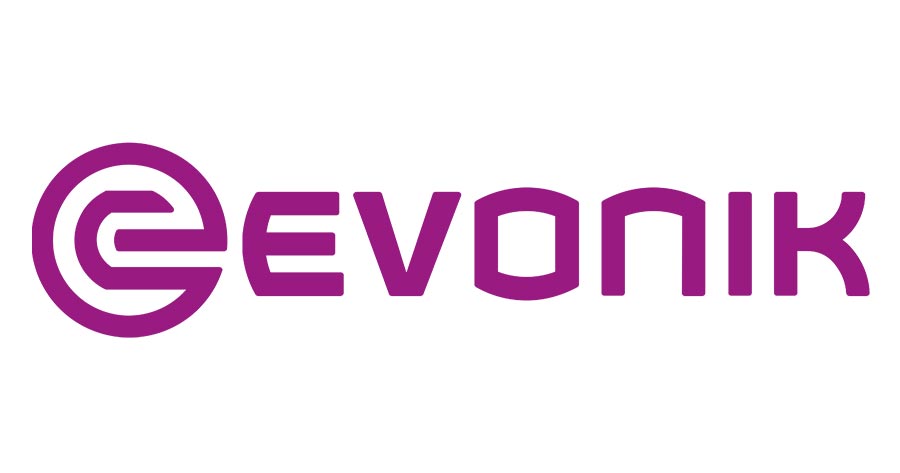 Evonik Industries AG (further Evonik) is a specialty chemicals company headquartered in Essen, and ranks second-largest chemicals company in Germany. It is relatively new considering the founding year being 2007. Evonik emerged from the restructuring of the mining and technology group RAG. The company united under its banner the areas of: chemicals, energy and real estate of RAG with specialty chemicals bringing in 80% of the total sales. Evonik operates in more than 100 countries from the sales of which it generated $14.7B in 2019.
30.Commerzbank AG - $14.5B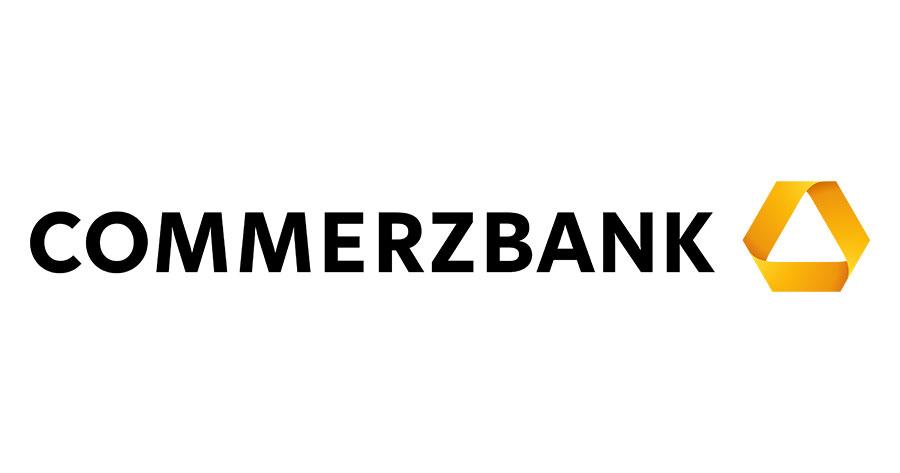 Commerzbank AG (further Commerzbank) is a universal type bank headquartered in Frankfurt ranking second-largest in Germany by aggregate asset value at the end of 2019 financial year. Commerzbank operates in over 50 countries and is responsible for a third of Germany's trade finance. It was founded in 1870, by several merchants and bankers creating a sort of consortium in which various banks were represented. In 2019, Commerzbank reported $14.5B in sales which puts it in the 30th position on our top 50 companies in Germany by sales in 2019.
31.Brenntag AG - $14.4B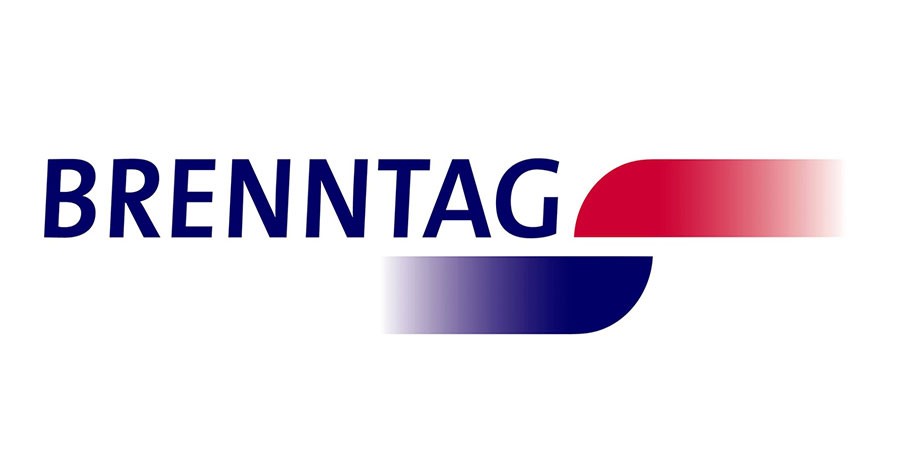 Brenntag AG (further Brenntag) is a chemical distribution company headquartered in Essen. It boasts operations in more than 70 countries around the globe. Brenntag was founded in 1874 by Philipp Mühsam. At first it was an egg wholesale business which has translated a few years later into a chemical distribution business oddly enough. Brenntag consistency is commendable due to the precise selection of acquisitions in key growth areas starting from its first expansion in 1966 out of Germany. By the end of 2019, Brenntag achieved $14.4B in sales.
32.Covestro AG - $13.4B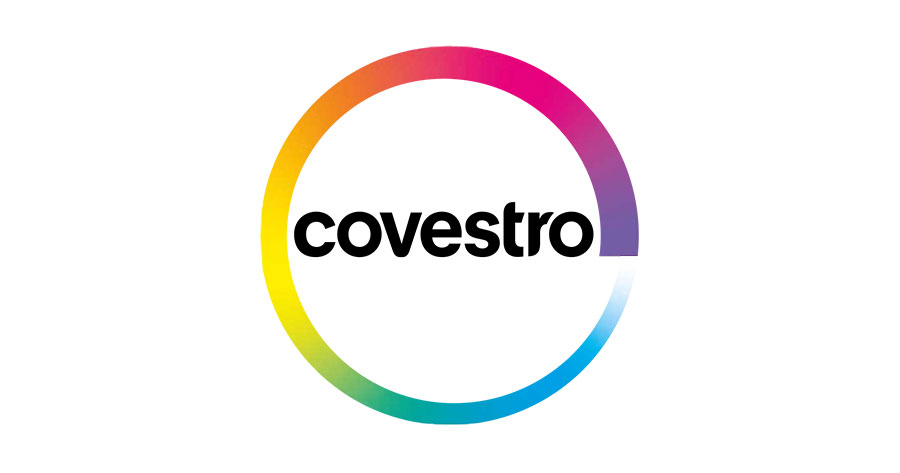 Covestro AG (further Covestro) is a chemicals company mainly dealing in polyurethane and polycarbonate manufacturing and distribution. Covestro is a Bayer spin off that came into life in 2015, previously called Bayer MaterialScience. The company's product portfolio includes quite the range of chemical products oriented at automotive, electrical engineering and electronics, construction, sports industries. Come end of 2019, Covestro's highly-engineered chemical materials have netted $13.4B in sales.
33.HeidelbergCement AG - $10.8B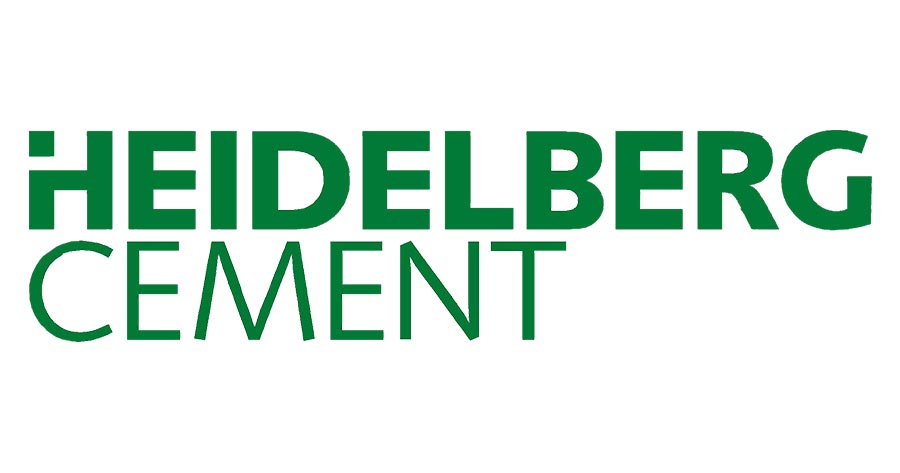 HeidelbergCement AG (further HeidelbergCement) is a multinational building materials and not limited to cement as the name might imply. The recent acquisition of Italcementi has bumped HeidelbergCement as the number one producer of construction aggregates and at the same time has further pushed its position as a cement and ready mixed concrete manufacturer. The group operates in around 60 countries powering up 3 thousand production sites. HeidelbergCement cemented the end of 2019 with $10.8B in sales.
34.Kion Group AG - $9.7B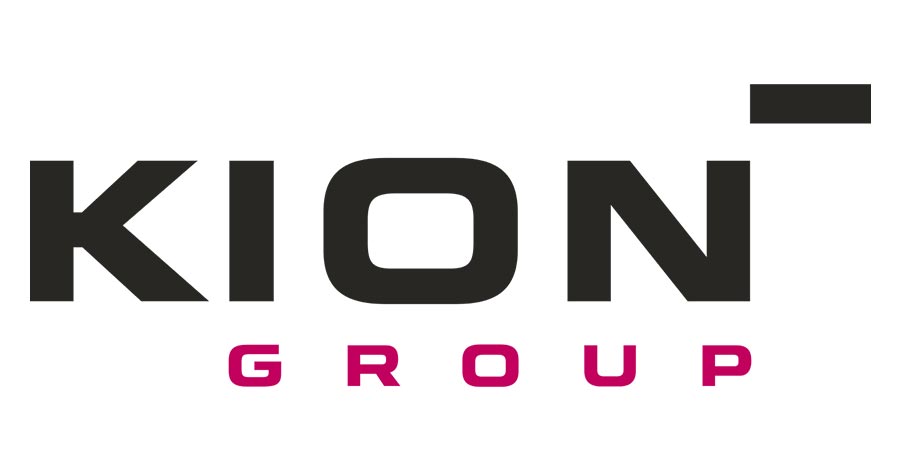 Kion Group AG (further Kion) is a multinational manufacturer of materials handling equipment headquartered in Frankfurt. Kion's primary products are intralogistics, equipment aimed at automating warehouse efforts, and forklifts. Kion Group is the result of Linde Group's material handling equipment operations demerger. While 34th on our top 50 Companies in Germany by sales in 2019 with $9.7B in sales, it is second to Toyota Industries when it comes to forklift manufacturing.
35.Infineon Technologies AG - $8.9B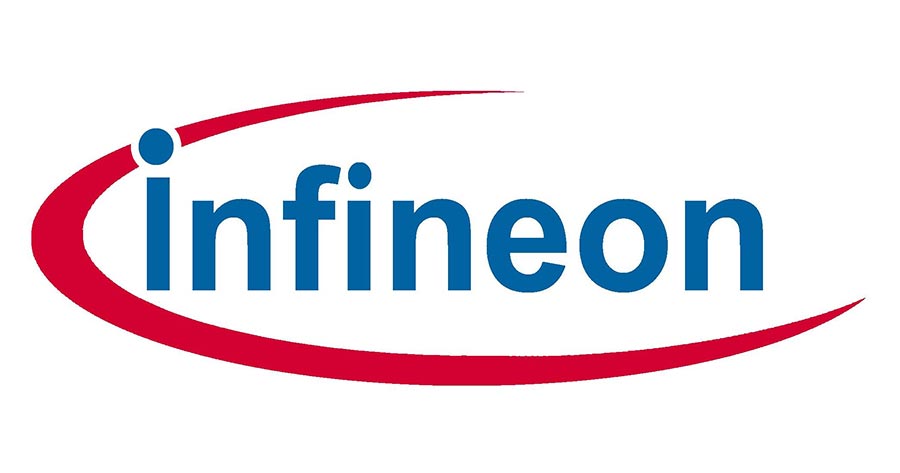 Infineon Technologies AG (further Infineon) is a semiconductor manufacturer amongst whose products are: microcontrollers, communication, integrated circuits, power electronics, ESD protection diodes. It was founded in 1999 as the result of its parent company Siemens AG semiconductor operations being spun off. Infineon's semiconductors lead the automotive industry as products used in powertrains to comfort and safety systems. In 2019, Infineon generated $8.9B in sales, closing the 2019 top 35 companies in Germany by sales.
36.Beiersdorf AG - $8.6B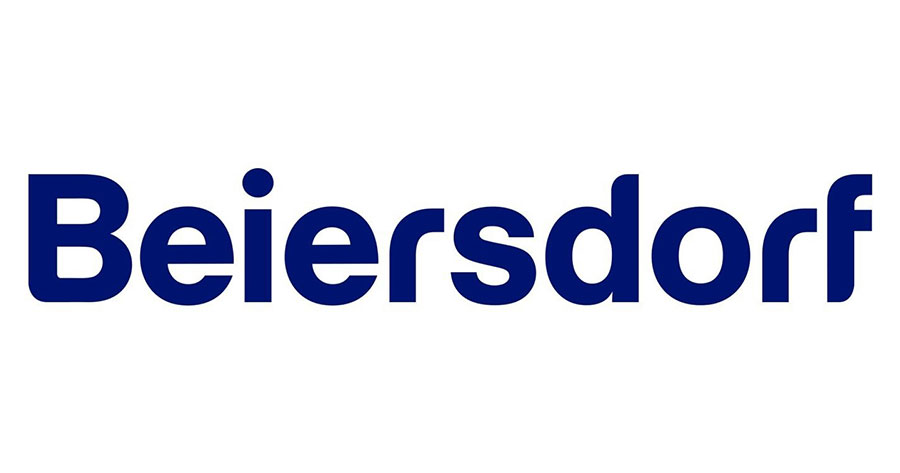 Beiersdorf AG (further Beiersdorf) is a multinational company that manufactures personal-care products and pressure-sensitive adhesives, consequently these are the two focuses of its consumer business and tesa business segments. Beiersdorf features a network of more than 160 affiliates worldwide with the main headquarters and research site in Hamburg. Nivea and Labello have been the two brands that propelled the company from their first day. Europe remains the key market but that isn't stopping Beiersdor from expanding outside it. In 2019, the company reported $8.6B in sales.
37.Knorr-Bremse AG - $7.8B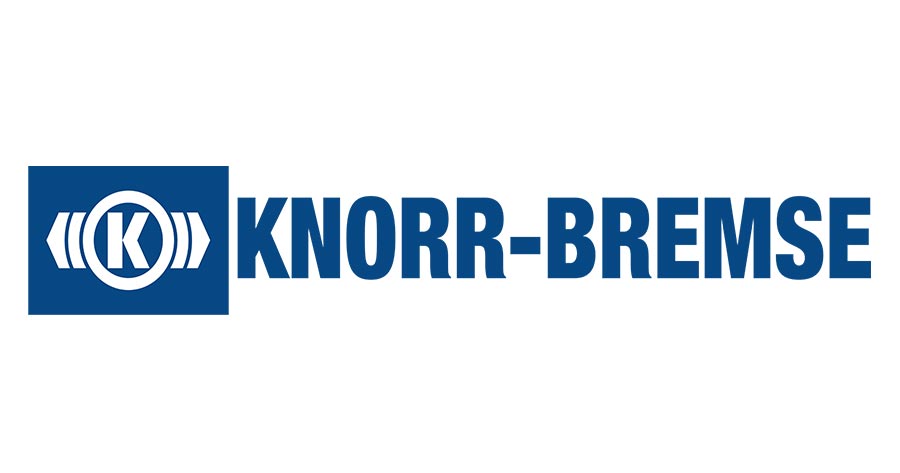 Knorr-Bremse AG (further Knorr-Bremse) enjoys a diverse portfolio in the manufacturing industry with the main product being braking systems for rail and commercial vehicles. Other, quite important products are intelligent door systems, control components, torsional vibration dampers, and transmission control systems. Knorr-Bremse was established in 1905 by the engineer Georg Knorr. The combined effort of over 28,000 employees achieved sales of $7.8B.
38.Zalando SE - $7.3B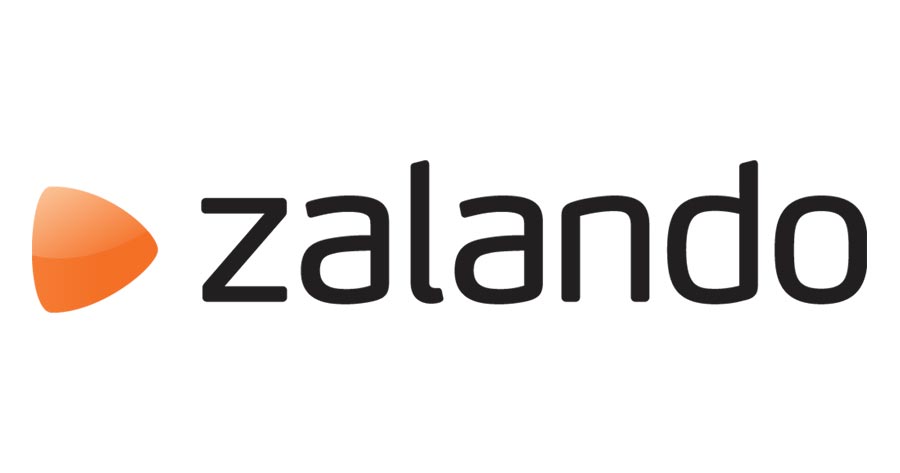 Zalando SE (further Zalando) is an e-commerce company headquartered in Berlin selling fashion and lifestyle products. The company was founded in 2008 initially specializing in the sale of footwear as inspired from the US retailer Zappos. However, in the early stages of expansion out of Germany, Zalando added oher fashion articles along the way. Zalando's main presence is in West and Nord Europe. The business sale of fashion articles has equaled $7.3B in 2019, thusly bringing the company to the 38th place on our list of the largest companies in Germany.
39.Wüstenrot & Württembergische - $7.1B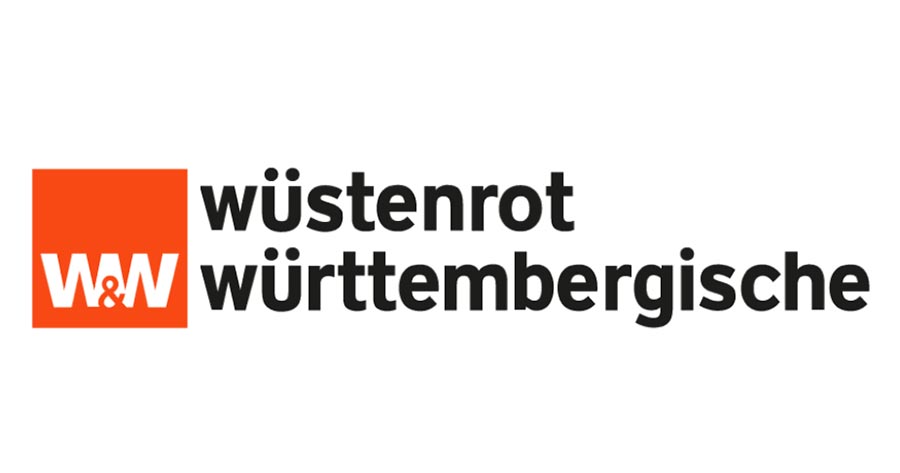 Wüstenrot & Württembergische (further W&W) is a financial services group based in Stuttgart. The company was founded in 1999 as the merger between Wüstenrot and Württembergische followed by additional other companies forming down the line. The former business side is preoccupied with banking services while the latter with insurance. W&W is chiefly active in the building and insurance sectors aiming their portfolio at private or corporate customers. In 2019, W&W transactions achieved $7.1B in sales.
40.MTU Aero Engines AG - $5.2B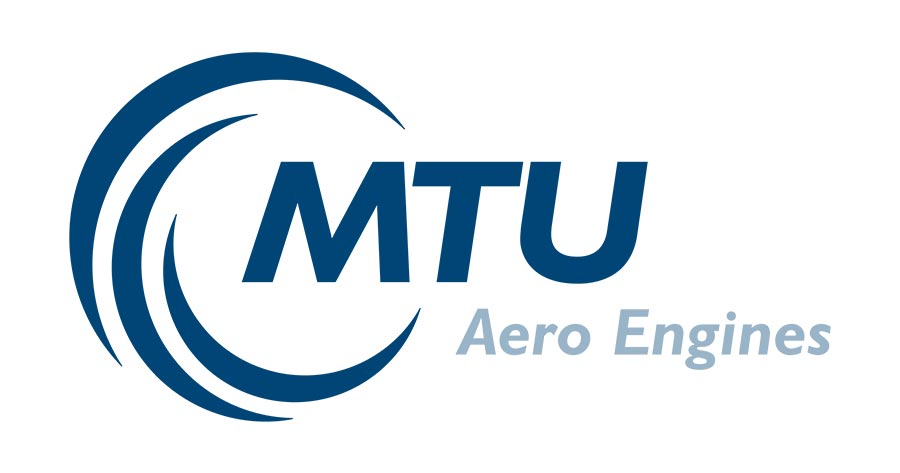 MTU Aero Engines AG (further MTU) is an aircraft engine manufacturer dealing in developing, manufacturing, and providing support for military and civil aircraft engines alike. It was founded in 1934 at the same time in which BMW Flugmotorenbau GmbH was spun-off as part of a rearmament plan. So BMW built an aircraft engine plant in Allach, which is the headquarters of MTU today. Aside from aircraft engines it also produces industrial gas turbines. All in all, MTU achieved 5.2B in 2019.
41.Nürnberger Beteiligungs-Aktiengesellschaft - $4.9B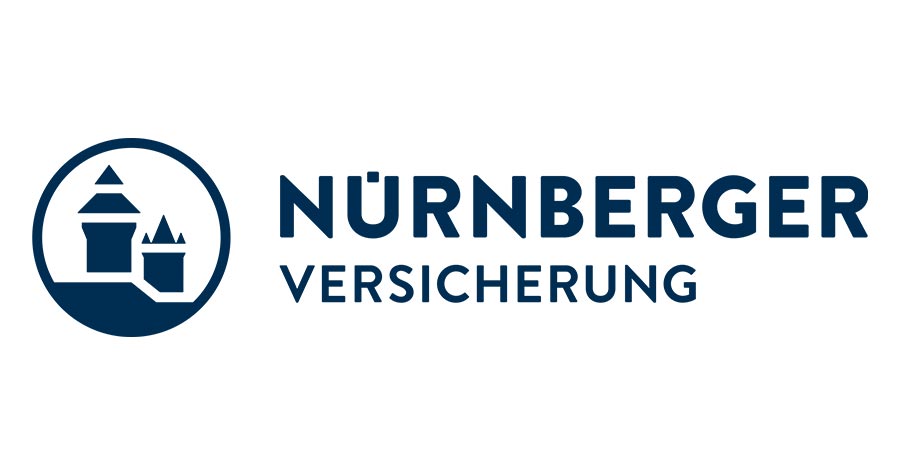 Nürnberger Beteiligungs-Aktiengesellschaft (further Nürnberger) is an insurance company with headquarters in Nürnberger. The group is active in the areas of life, private health, property, accident and automobile insurance as well as the financial services sector primarily in Germany and Austria. The roots of today's insurance group lie in the Nuremberg Life Insurance Bank founded in 1884. Nürnberger's $4.9B in sales in 2019 places the company on the 41th spot in our top 50 companies in Germany by sales in 2019.
42.Vonovia SE - $4.2B
Vonovia SE (further Vonovia) is a real estate company with headquarters in Bochum. It owns more than 400,000 apartments in Germany, Sweden, and Austria conferring quite the presence in these countries. Vonovia is rather young as it was founded in 2001 but has amassed impressive acquisitions in small time spans. Besides residential units, Vonovia's portfolio includes garages, parking spaces, and commercial units. In 2019, the apartment magnate generated $4.2B in sales.
43.Deutsche Börse AG - $3.7B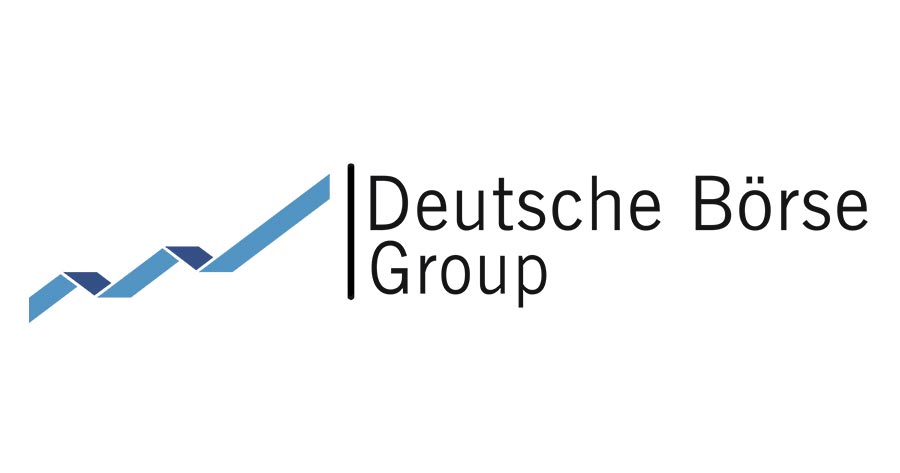 Deutsche Börse AG is a finance industry oriented company which provides an online place for the scope of trading shares and other securities. It is also a transaction services provider and gives companies and investors access to global capital markets. It was founded in 1993 followed by a series of mergers and acquisitions as financial liberalisation set in the European Union. In 2019, Deutsche Börse AG achieved $3.7B in sales.
44.Deutsche Wohnen SE - $2.6B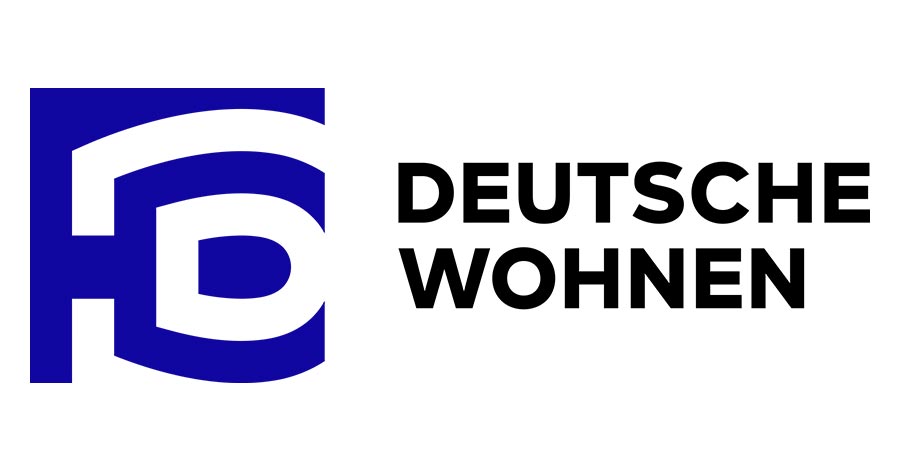 Deutsche Wohnen SE (further Deutsche Wohnen) is a property company with headquarters in Berlin. The company owns about 163,000 apartments and 2,600 commercial properties. The real estate portfolio also includes nursing care facilities and apartments for assisted living. Deutsche Wohnen was founded in 1998 by Deutsche Bank AG. In 2019, Deutsche Wohnen accomplished $2.6B in sales, hence the 44th place in our list of the largest companies in Germany.
45.Sartorius AG - $2.1B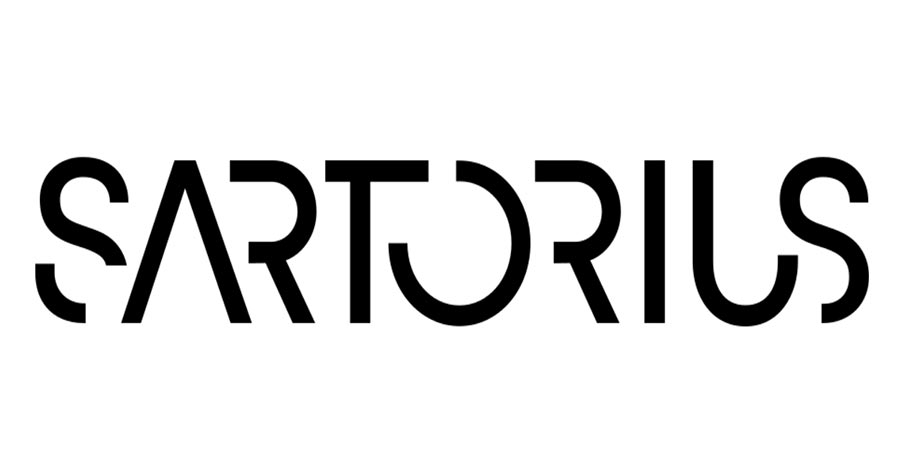 Sartorius AG (further Sartorius) is an international pharmaceutical and laboratory equipment supplier. Sartorius core business divisions are "Bioprocess Solutions" and "Lab Products & Services". The former unit focuses on the production processes of the biopharmaceutical industry alongside tertiary segments such as filtration, fluid management, fermentation and purification. The latter is preoccupied with the production and servicing of laboratory instruments and consumables. In 2019, Sartorius sales deals amounted to $2.1B.
46.Aareal Bank AG - $1.5B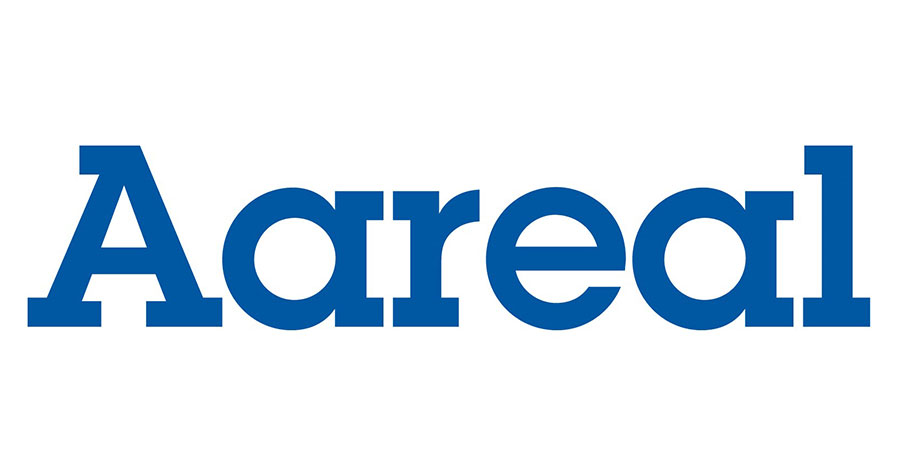 Aareal Bank AG (further Aareal Bank) is a financial services company present in Europe, North America and Asia continents. It manages property financing in more than 20 countries, more specifically structured property finance and consulting services for the housing sector. Aareal Bank was founded in 1922 and has come to have a 100% free float for all its subsidiaries. At the end of 2019, Aareal Bank recorded $1.5B in sales.
47.Delivery Hero SE - $1.4B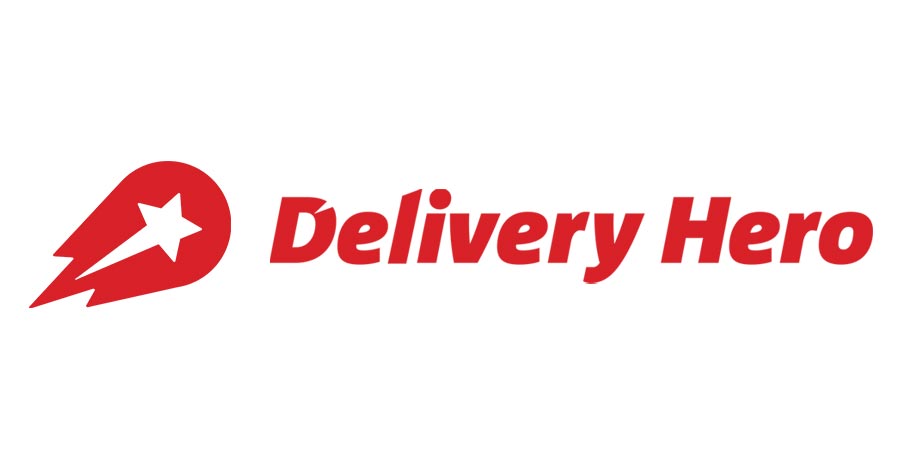 Delivery Hero SE is an online food-delivery service headquartered in Berlin. It operates in more than 40 countries stretched across the European, Asian, and South American continents. While Delivery Hero has offices worldwide, it is just to label it as a gig economy as you only need to register on the company's app and own a means of transport. In 2019, Delivery Hero generated $1.4B in sales, making it to the 47th place of Global Database's list of top companies in Germany by sales in 2019.
48.Landesentwicklungsgesellschaft Immobilien AG - $1.1B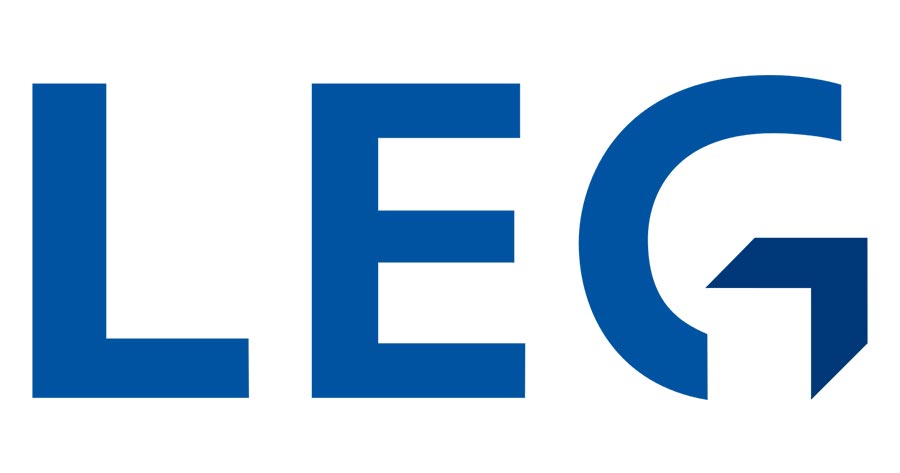 Landesentwicklungsgesellschaft Immobilien AG (further LEG) is a property company headquartered in Düsseldorf. It was created in 1970 from the merger of the non-profit housing companies Rheinische Heim GmbH (Bonn), Rote Erde GmbH (Münster), Westfälische Lippe Heimstätte GmbH (Dortmund) and Rheinische Heimstätte GmbH (Düsseldorf). LEG's 1,400 employees have put in an admirable effort to achieve the sales figure of $1.1B in 2019.
49.Deutsche Pfandbriefbank AG - $575M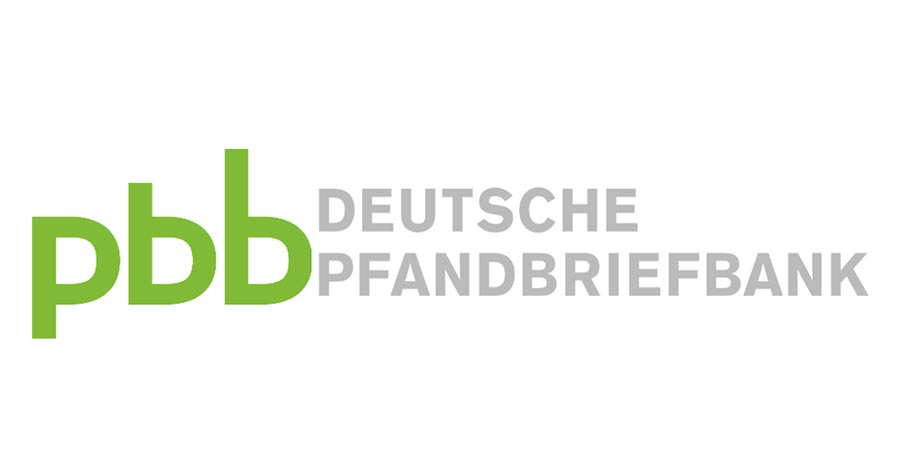 Deutsche Pfandbriefbank AG (further Deutsche Pfandbriefbank) is a banking institution that specializes in real estate and public sector financing. It was originally part of Hypo Real Estate (HRE), which was nationalised by the government due to the impending 2008 crisis. The founding institution was the Bayerische Handelsbank AG, 1869, thus making Deutsche Pfandbriefbank one of the oldest existing banks in Germany. In 2019, they reported $575M in sales, ranking 49th in our top 50 companies in Germany by sales in 2019.
50.Porsche Automobil Holding SE - $13M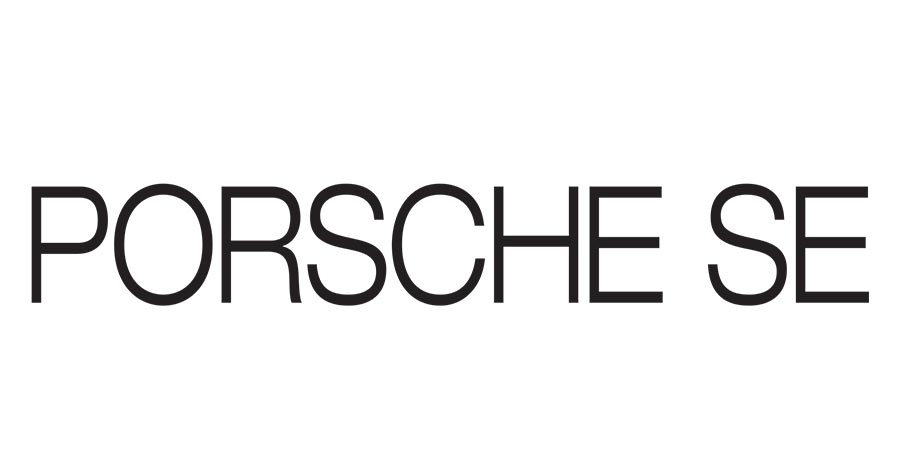 Porsche Automobil Holding SE (further Porsche) is a holding company, headquartered in Stuttgart, automotive industry investments being its top revenue generating source. Among its portfolio you can expect: automotive financial services, engineering services, investment management. Porsche has 2 subsidiaries that share their name Porsche Engineering and Porsche Design, and holds a predominant share in the Volkswagen Group - our first contender of the top 50 companies in Germany by sales in 2019. Porsche's sales transactions amounted for $13M at the end of 2019. Hence, Porsche closes our list of the largest companies in Germany by sales in 2019.