Together with all them surprises 2020 has brought us, it has also triggered a range of changes to the B2B world, many of which are here to stay. Even the patterns B2B marketing has been rigidly following in the previous years are now undergoing deviations. Some businesses were pushed to switch to digital, some inspired by B2C, yet most influenced by the events that have been unfolding in 2020. Here are the main B2B marketing trends to pay due attention to in 2021.
1. An even faster digitisation
Some argue, that today there is no more such thing as digital marketing, but rather marketing in a digital world. Regardless of what one may believe, it is hard to deny that 2020 has dramatically assisted digital to assert its omnipresence. The world was forced to migrate most of its activities online and adapt to the situation. Many businesses succeeded, many did not, yet a solid part also found opportunities and advantages in this new way of operating, and marketing had to play an important role in that process.
If, before, a sound online presence was more of an advanced aspect for businesses operating in a series of industries. Now, digital has switched from 'wanted' to 'needed'. As a result, a growing number of corporates and SMEs alike rely more on digital marketing strategies. According to IDC (International Data Corporation), by 2023 the direct digital transformation investment spending may rise to US $7.4 trillion. As a part of this figure is expected to be streamed into the digitisation of the manufacturing sector, it is worth mentioning that manufacturing businesses are increasingly using ERP and CRM integrations as well as B2B e-commerce platforms to create more value through operational effectiveness and product innovation. Consequently, AR and VR usage is on the rise, when appropriate, to mimic the on-premise experience and boost the chances of closing a deal or enhancing current business relationships.
The pandemic has triggered the shift to increased utilisation of digital channels and more visual content - especially video as a more efficient and appealing way to tell an engaging story. With videos holding the first spot among the types of content, by 2022 these are expected to exceed 82% of estimated consumer traffic, according to Cisco. Although the true potential of video content has long been understood by many, it was 2020 that finally helped more businesses start to capitalise on its power. For the B2B world, video content is relevant for each stage of the marketing pipeline. Furthermore, sales teams may not simply have the time for all the product demos that may be required, and video content is the solution.
According to Biteable's recent research, in 2020 presentation videos recorded the highest popularity being mentioned by 65% of respondents. These were followed by ad and promotion videos with a 57% share and 47% for explainer videos as a part of their content marketing. To mention, that the use of native videos is also on the rise and proving quite useful. On the other hand, 64% of B2B buyers claim to have started to use online video more and 51% apply to online search more often lately, both due to the fact that, according to them, videos bring more value and are better at delivering the information they are looking for. With all that in mind, if video has not yet found its place in your marketing strategy, you should consider making some changes and reallocate your budgets.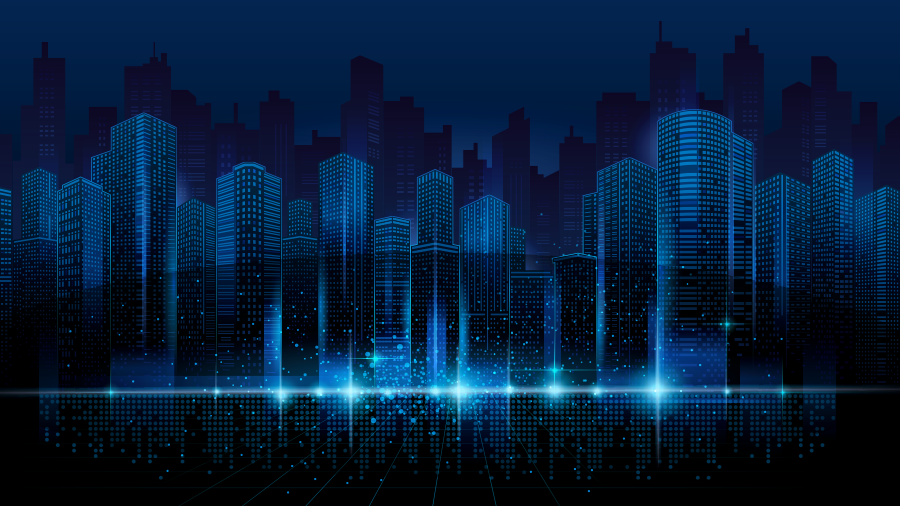 Yet another survey has shown that 78% of respondents (sales professionals representing B2B companies from Europe, North America and China with 1,000+ employees) claim that the pandemic made clear where they should vector their digital sales strategy and that it will contribute to their business's recovery.
In this same context comes the digitisation of events. As in-person event formats were mostly cancelled, they evolved into their virtual form, and had to make all possible efforts to replicate the experience. Although there is still a far way to go, B2B virtual events are now a lot more important and may soon become the realm of the meetings industry.
2. A Bigger Emphasis on Search Engine Marketing and Search Engine Optimisation
Even though SEO and SEM are not an oddity for the B2B world, the last year's events forced marketing departments to review their usual strategies and practices and make more effort in that sense, the competition becoming as intense as the one in the B2C world. As both users' queries and search engines have evolved, so did the necessary adjustments. Voice search and semantic search are just two examples of what B2B companies' marketing teams have to thoroughly look into to make sure they keep the traffic and lead generation at desired levels.
3. More AI-Based Marketing
No matter the differences between B2B and B2C marketing strategies, one should never forget that all corporate decisions are still made by humans. Hence together with the growth of digitisation, identifying and targeting decision-makers with the help of various AI-powered tools are increasing in popularity as well.
Consequently, more AI-based solutions are used by companies to generate more insights from their past marketing efforts, to analyse B2B consumer behaviour, to make assumptions with the help of predictive analytics, and even to identify the users that at a certain point are in-market for certain products. We would like to point out that among the most popular examples of AI in action in marketing are chatbots that, when set up in a strategic and smart way, are very effective for discovering and engaging customers, problem-solving and other business goals.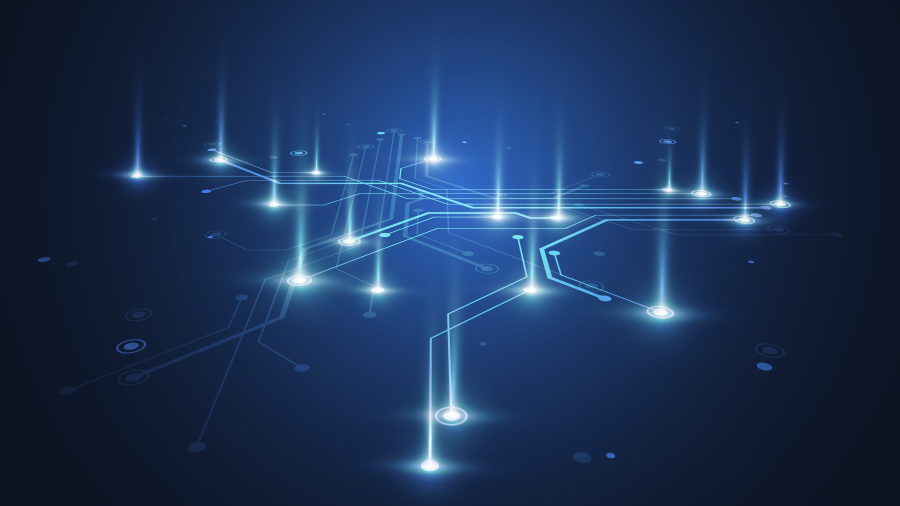 4. A More Assertive Implementation of Account-Based Marketing
If until recently, for many, account-based marketing was yet another fancy term, the last year showed some shifts uncovering a better understanding of the ABM approach in the B2B world, and hence a more intense implementation of account-based sales and marketing practices. According to research by Terminus, more than half of the respondents are at the early stages of ABM implementation, while only 13% mentioned that their 'sales and marketing teams are fully integrated' into their account-based program.
The same research shows that 63% named customer retention as one of their top 3 goals for their ABM program: 'Retention is the new acquisition', the report says. Account-based marketing bears huge significance at any stage of the buyer's journey, including post-acquisition and customer retention. Therefore, a closer working process between sales and marketing departments becomes crucial, and by this we mean not just the usual understanding of alignment. Making some greater and more integrated ABM efforts or following businesses' trend of appointing ABM the dominant approach in their marketing strategy may help your sales and marketing departments generate more revenues.
Account-based marketing is replacing the more traditional demand generation tactics. As both are equally important - listening to your potential and new clients and worshipping your existing ones, ABM has now become the old-new solution to make B2P - business to person - possible and efficient alike, especially considering the growing trend of consumerisation of the B2B buyer. The latter are now rather looking for a sustainable and valuable partnership in the long run instead of quick fixes only. In such a way, businesses' trust becomes even more important, hence the efforts required for building it might be totally worth it.
5. Reviewing the Content You Feature
The B2B realm is no stranger to feelings and a touch of personal in this corporate world bears much more value than one might imagine. Your content strategy is one of those means that can show your clients and followers that you do hear and understand them. You are on the market to solve their problems and answer their needs, rather than make a selfish profit. Adding case studies and success stories to your content showcasing the way you could help others and intend to help more companies will surely have a positive impact on your prospects.
But, what is also true is the importance of influencer marketing for the B2B audience. In 2021, B2B businesses are going to collaborate with notable influencers in the industry, create content that caters to micro-segments and personalise purchasing experiences by giving customers what they want. The chart below shows the influencer content formats found useful by B2B buyers.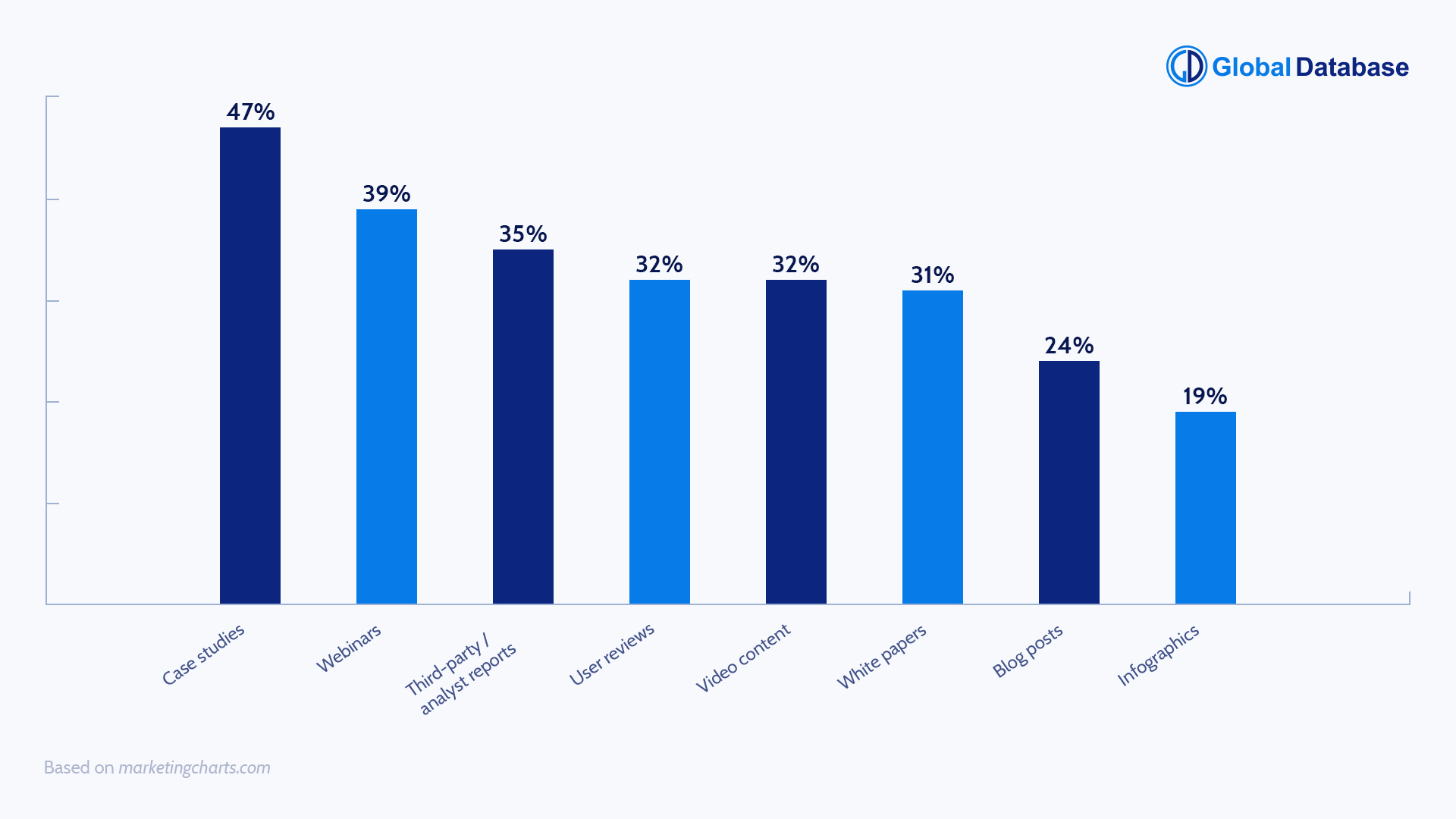 6. A Sharper Focus on Quality, Not Quantity
As an outcome of the increased attention to account-based marketing, as well as due to smaller budgets, many businesses have switched their focus from the number of leads to their quality, hence a greater accent on revenues. Instead of chasing a huge number of leads, even those that seem to have higher lead scores, both marketing and sales teams should concentrate resources on those leads that have both high scores and are in-market. Here I'd like to mention once more that the efforts of your sales and marketing teams should not only be aligned but rather integrated to make the most of your account-based marketing.
7. Improved Customer Experience and Buyer Enablement
It is not a secret, that the main figure in any buyer's journey is the buyer, in B2C and B2B worlds alike. None of your departments, be it business development, sales or marketing, has real control over the buyer's journey especially in the world where digital comes first. As a consequence, your web app becomes your most significant marketing asset - the space where you can ensure buyer enablement and ease their overall experience with your business and products.
8. CDPs and B2B data usage growth
Fragments of company data collected from a wide range of available sources have always been hard to organise. Timely data managed the right way to generate proper results gained even more significance last year, and the current one will not be a trend-breaker. While CDPs (Customer Data Platforms) are ready-made software designed to assemble customer data from all sources to compile it into complete profiles and stream this data into relevant systems via API, B2B data providers deliver already aggregated company profiles be it in the form of databases or via API. Even though both aim to deliver you business data, in the case of CDPs you receive the information of the users that have already engaged with you. Company intelligence providers, such as Global Database, give you the information on both the companies you might have already interacted with and companies you may not even know about yet which fit your ideal customer profile.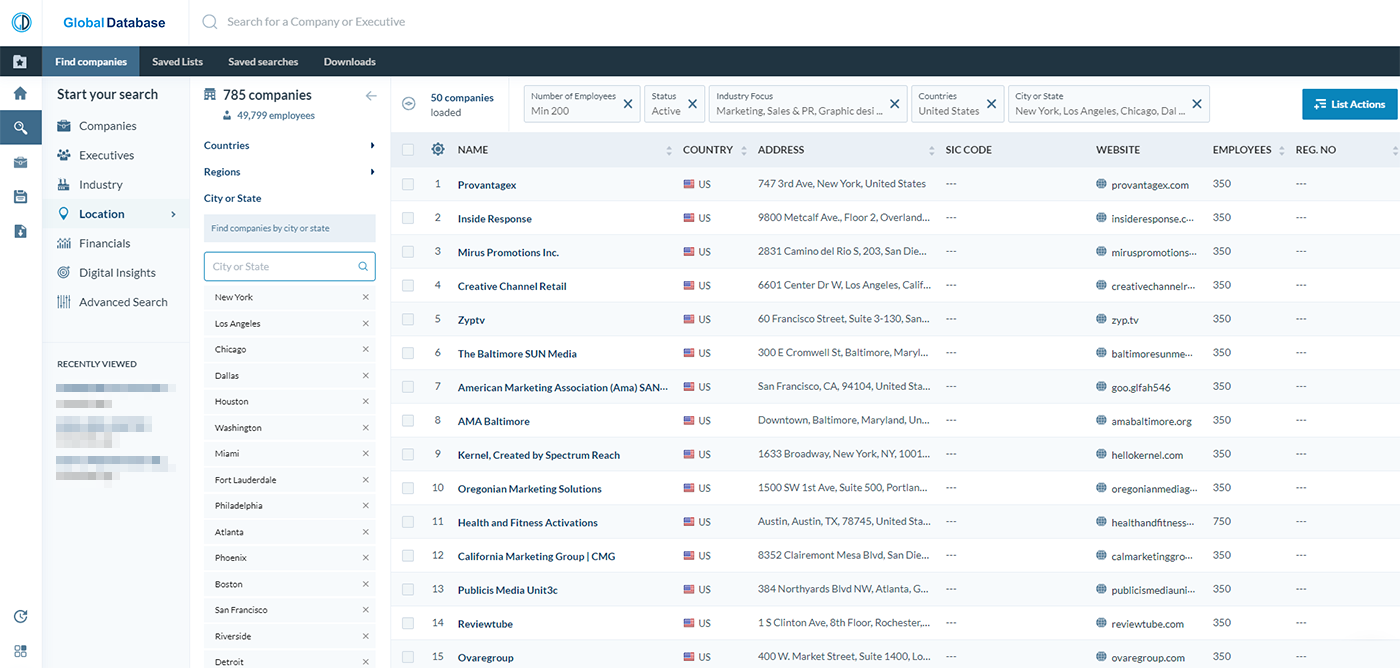 Yet the focus here is on the usefulness of the information delivered, and when accurate it is of great use. As last year it became crucial to know at least in real-time what companies are still running and which may stop their activity due to various reasons, the popularity of data providers and CDPs usage has grown significantly. Sales and marketing departments benefited from them by being able to plan and strategise appropriately and by having a clearer view of the markets of their interest.
To sum up…
The pandemic has triggered major shifts in human and corporate behaviour alike. Constraint breeds creativity they say, and the last year was no exception, bringing a plethora of positive changes to businesses along with the unpleasant ones. Companies had to figure it out on their own, and going digital was among the saving paths.
On the other hand, businesses that were not directly nor strongly affected by the pandemic had to run with other industries and follow the go-digital trend, making dynamic B2B marketing strategies pivotal to the assurance of ongoing and prospering business activity. Therefore, the knowledge and implementation of some of the main B2B marketing trends in 2021 will help you to keep up with competitors and score high in 2021.